August 17, 2016 1.24 pm
This story is over 87 months old
Jim Dooley and Simply Red stars hold Bomber Command record auditions in Lincoln
Young singers auditioned for a panel of celebrity judges in Lincoln, as part of a project to record a record in aid of the city's International Bomber Command Centre. Auditions took place at Lincoln College on Wednesday, August 17 in front of former The Dooleys pop star Jim Dooley and soul pop band Simply Red…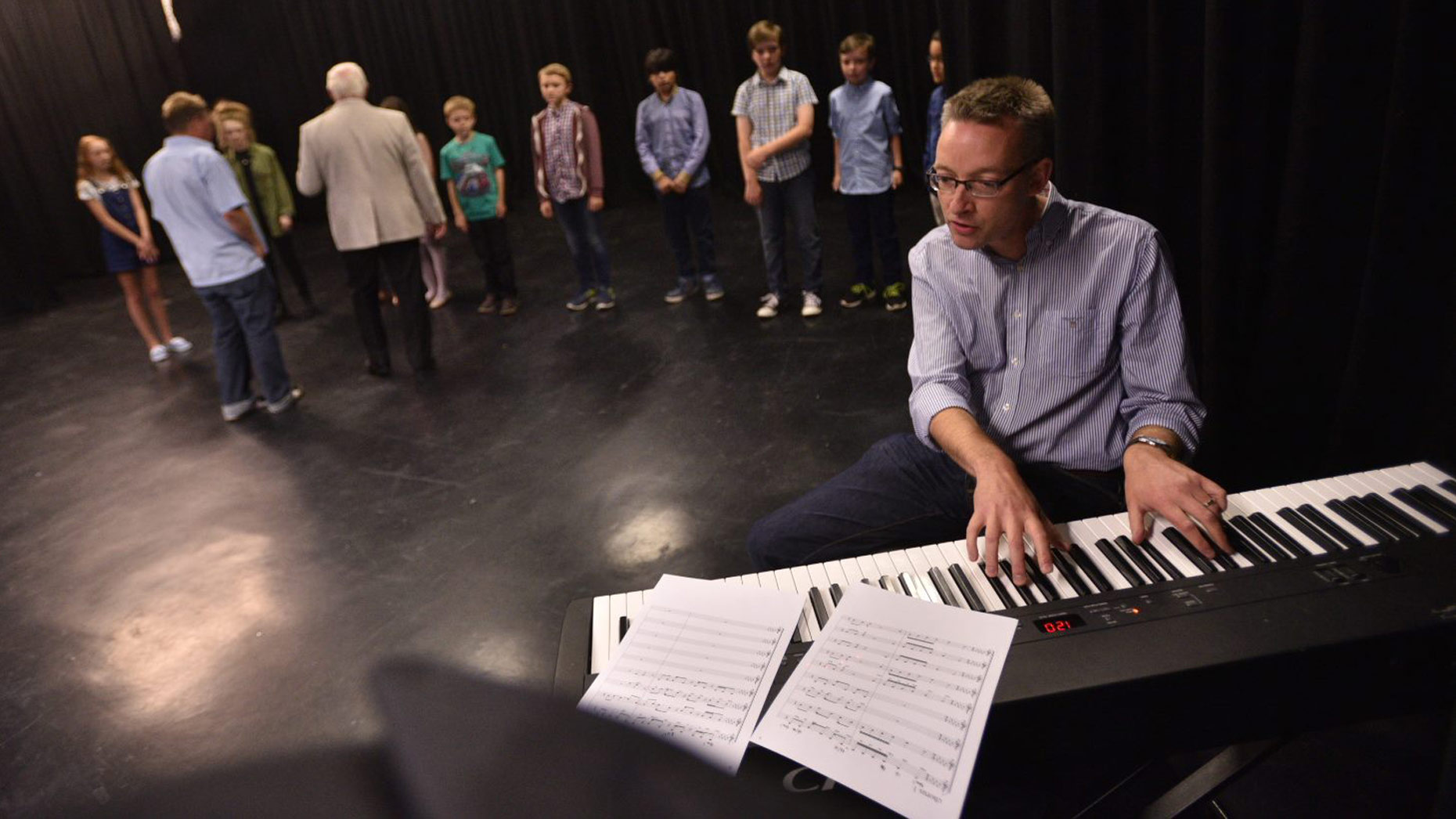 Young singers auditioned for a panel of celebrity judges in Lincoln, as part of a project to record a record in aid of the city's International Bomber Command Centre.
Auditions took place at Lincoln College on Wednesday, August 17 in front of former The Dooleys pop star Jim Dooley and soul pop band Simply Red producer Danny Saxon and guitarist Mark Jaimes.
The record, entitled Tears of the World, has been written by Mr Dooley and will be sung by about 15 seven to 12-year-olds from Lincolnshire.
Rod Temperton, originally from Grimsby, who wrote Thriller for Michael Jackson, is also part of the record project.
Some 25 Lincolnshire children auditioned for the places in the choir which hopes to raise £1 million to go towards the Bomber Command centre on Canwick Hill in Lincoln.
Nicky Barr, Director of International Bomber Command Centre said: "Jim has written a song for us called Tears of the World and the idea is that we get up to 15 children ages seven to 12 involved in this recording.
"This is to raise money for the centre and to get the education centre part done.
"It is a brilliant opportunity for the kids.
"Any money raised would be fantastic but we would like to aim for £1 million."
Plans for the record include a live recording session at the University of Lincoln in September and a music video recorded and the spire.
The Lincolnshire Bomber Command Memorial Appeal has around £3 million left to raise before work can begin on its visitor centre vision.