August 16, 2016 2.28 pm
This story is over 87 months old
Kind-hearted Lincoln volunteer marks 10 years at charity shop
A kind-hearted volunteer has been praised by charity shop staff and customers for going the extra mile over the last decade. Jean Carlton, 76, has been volunteering at The Forum shop in North Hykeham for 10 years. Regular customer Julie Laughton has paid tribute to the charity's volunteer who has become a firm friend. Julie…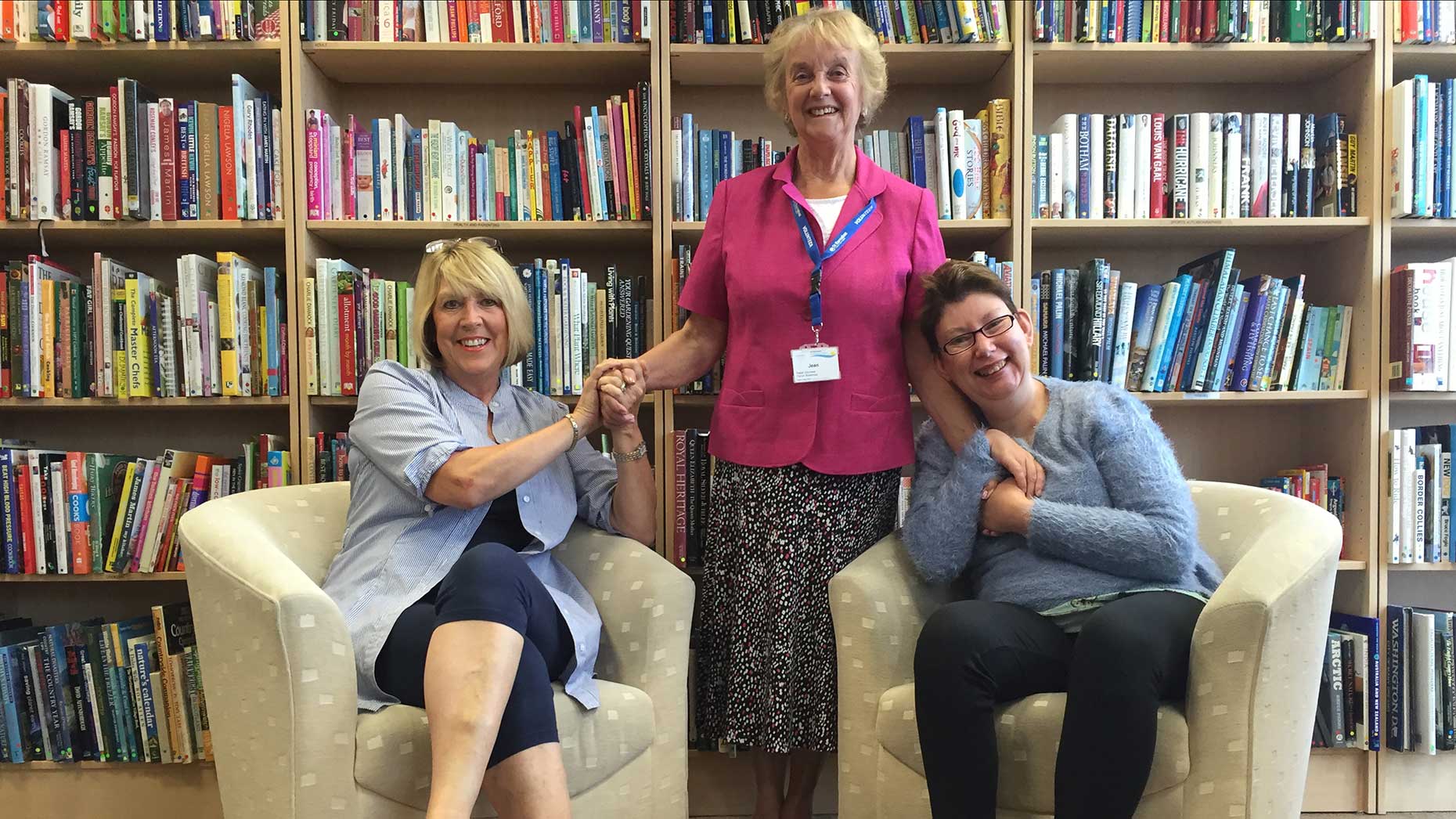 A kind-hearted volunteer has been praised by charity shop staff and customers for going the extra mile over the last decade.
Jean Carlton, 76, has been volunteering at The Forum shop in North Hykeham for 10 years.
Regular customer Julie Laughton has paid tribute to the charity's volunteer who has become a firm friend.
Julie said: "We are always met by friendly faces who warmly welcome us in and Jean, in particular, goes out of her way to make our visit that extra bit special.
"Nothing is ever too much trouble and she often puts books, CDs and DVDs aside for my clients that she knows they will
enjoy.
"Jean is a wonderful woman who I am honoured to have met and who I think of as a real friend, she is a very special lady."
Julie is a keen supporter of St Barnabas Hospice and each year she attends their annual Light Up a Life fundraiser in memory of her mum.
She added: "My mum passed away four years ago and in her final days she was cared for at home by an amazing team of nurses from St Barnabas.
"I'll always remember one of the nurses telling me that one day I'd look back on that time and remember it as being a privilege to have spent those final moments with her.
"This is something that has stayed with me and I realise now that she was right. Although it was an incredibly sad time, to be able to spend those last days with her is something I will always cherish and hold dear."
Julie donates her unwanted belongings to the charity, as well as shopping at the store.
She said: "St Barnabas is an amazing organisation who I am incredibly proud to support and Jean perfectly personifies the caring nature of everyone I have met at the organisation.
"She is truly a special lady with a big heart."