August 25, 2016 1.12 pm
This story is over 64 months old
Lincolnshire World War One aviation project secures vital lottery funding
Aviation Heritage Lincolnshire has secured much-needed lottery funding for a new World War One project. The organisation, which is part of Lincolnshire County Council and working in partnership with West Lindsey District Council, has received a £423,500 grant for their new project 'Lincolnshire in World War One: Bastion in the Air'. The project will begin in 2017 and…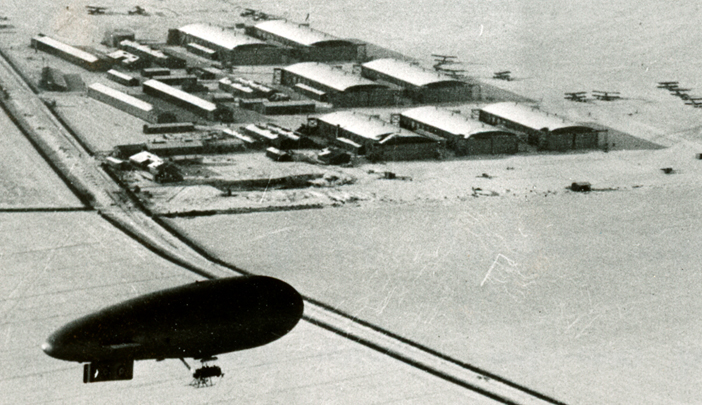 Aviation Heritage Lincolnshire has secured much-needed lottery funding for a new World War One project.
The organisation, which is part of Lincolnshire County Council and working in partnership with West Lindsey District Council, has received a £423,500 grant for their new project 'Lincolnshire in World War One: Bastion in the Air'.
The project will begin in 2017 and run until 2020 and will highlight the importance of Lincolnshire in the defence of the country and the development of aviation in World War One.
The Heritage Lottery Fund grant will allow the project to include a depiction of a World War One airfield that will have flying replica fighter aircrafts from the period, within a hangar on an operational RAF station in 2018.
There will also be an exhibition held at The Collection in Lincoln focused on the technical and social advances that such an important hub in military arms production brought to the county.
Travelling exhibitions at community centres and village halls throughout Lincolnshire are planned to deal with specific themes to local areas and to teach what their particular contribution was.
Dave Harrigan and Phil Bonner, of Aviation Heritage Lincolnshire, said: "We are delighted that the Heritage Lottery Fund has given us this support.
"We have a story here from a century ago, much of which is not widely known, which will be of huge interest not only to the people of Lincolnshire but also those wider afield as well," he said.
Lincolnshire county councillor Stuart Tweedale added: "Our links with aviation here in Lincolnshire are so important to our heritage.
"I'm thrilled that we've been successful in getting support for such an exciting project which I'm sure will be a huge draw for both local people and visitors to the county too.
"This project will help educate and inspire the next generation on a significant moment in our history, creating more opportunities for people to remember the contribution made by Lincolnshire in the First World War."