August 24, 2016 1.43 pm
This story is over 87 months old
Video: Humber lifeboat saves lone yachtsman in 14-hour North Sea rescue mission
A dramatic video has been released of lifeboat crews saving a man whose yacht had become stranded off the east coast. RNLI Humber Lifeboat crews spent 14 hours rescuing the man who was in difficulty in the middle of the North Sea. Coastguards received a distress call from the man at around 4pm on Sunday,…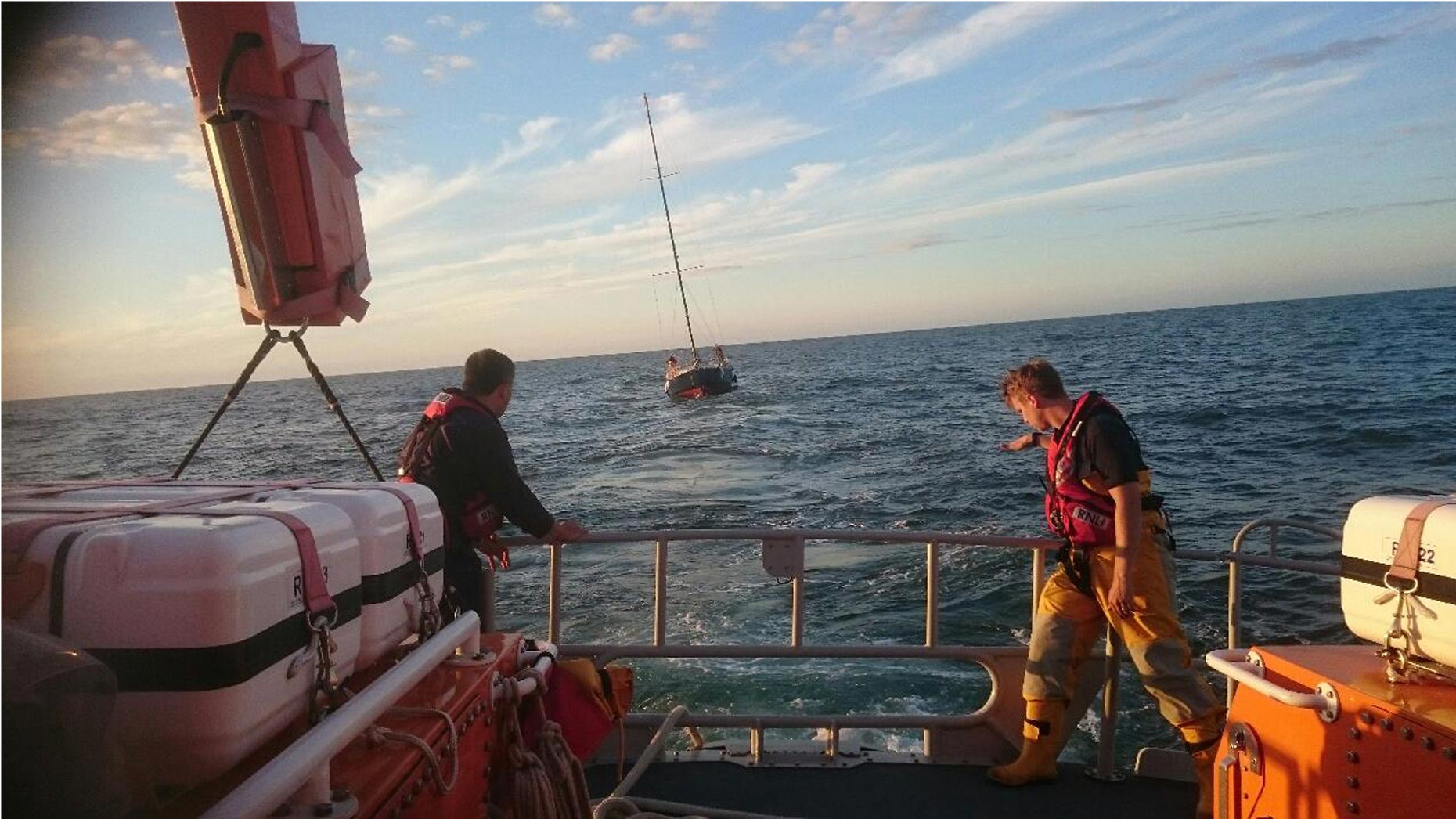 A dramatic video has been released of lifeboat crews saving a man whose yacht had become stranded off the east coast.
RNLI Humber Lifeboat crews spent 14 hours rescuing the man who was in difficulty in the middle of the North Sea.
Coastguards received a distress call from the man at around 4pm on Sunday, August 21.
The yacht had taken in water during bad weather, which led the engine to fail, 61 miles from the coast.
The man was found safe and well by a rescue helicopter but needed towing back to shore.
It was at this point the coastguard spoke to the RNLI crew and requested the launch of the all-weather lifeboat.
It took the RNLI three hours to reach the stranded yacht and another 11 hours to get the yacht back to safety in Grimsby.
Glenn Peterson Crew at Humber said: "Thankfully on this occasion the gentlemen was able to contact the coastguard and get the help required.
"We encourage everyone going out to sea to ensure they have a means of distress call available and that equipment is appropriate for the area you are in."