Vulnerable vole released after being rescued by kind-hearted Holbeach sisters
Animal-loving sisters from Holbeach released a baby vole after rescuing the underweight animal on their way home from school. Megan Hayes, 13, and her nine-year-old sister Daisy were on their way home from school when they found the little bank vole, later named Alex, on July 11. They were worried about the tiny vole, who was so young…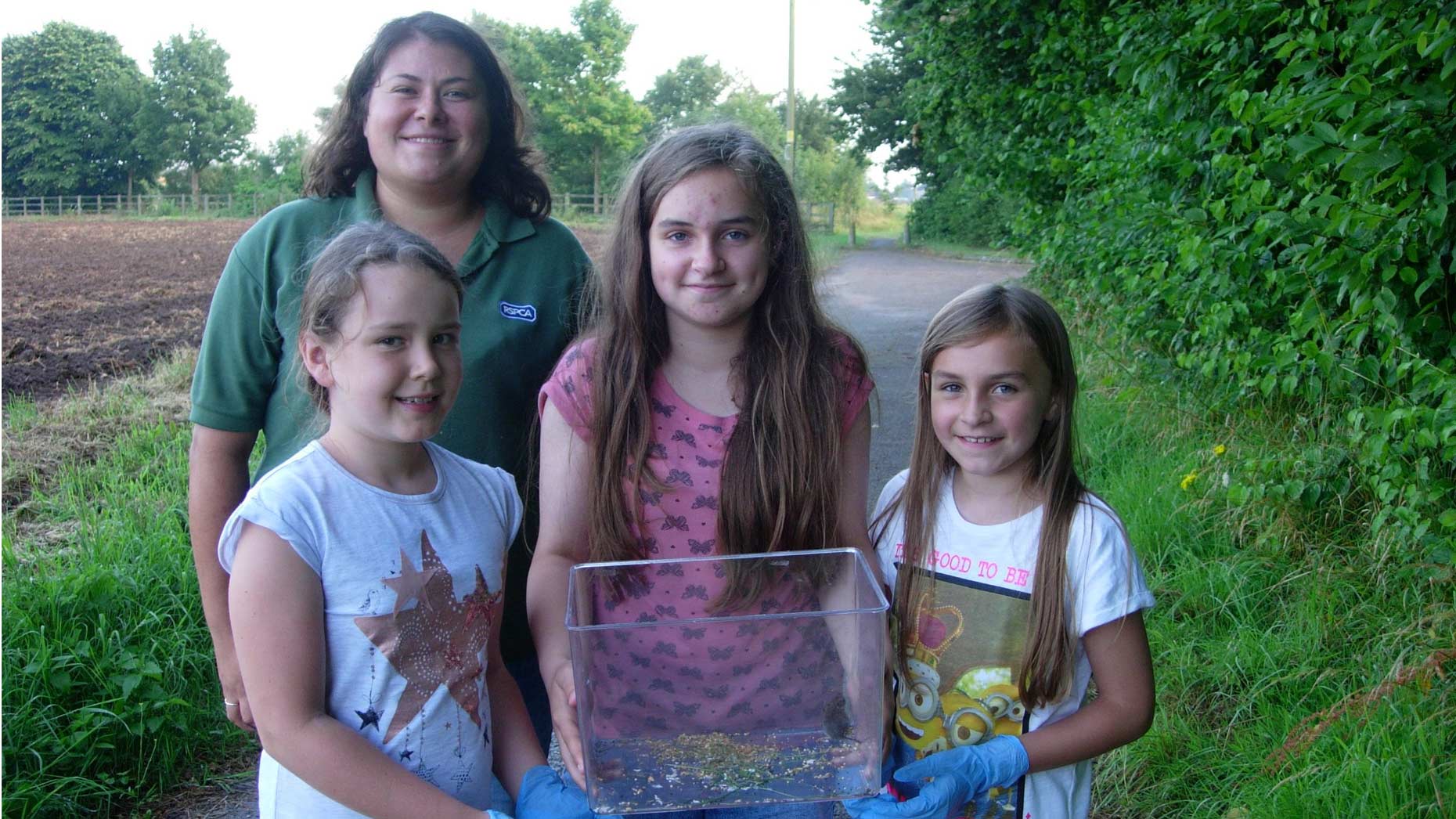 Animal-loving sisters from Holbeach released a baby vole after rescuing the underweight animal on their way home from school.
Megan Hayes, 13, and her nine-year-old sister Daisy were on their way home from school when they found the little bank vole, later named Alex, on July 11.
They were worried about the tiny vole, who was so young he still had his eyes closed, so they moved him out of the road in the hope his mum would return.
But, when she didn't, they scooped him up in a box and took him home to call the RSPCA.
Inspector Justin Stubbs, from the RSPCA, collected Alex the following day and took him to East Winch Wildlife Centre, in Norfolk, for expert care.
Wildlife assistant Alice West spent almost three weeks caring for Alex until he weighed a healthy 15g and was well enough to be released.
Alex's rescuers joined Alice to see the little vole run off into the wild.
Alison Charles, manager at East Winch Wildlife Centre, said: "The girls decided to call the vole Alex and very kindly sent in a donation to cover the cost of his care, which was really sweet.
"So it was only right that they – the people who undoubtedly saved his little life – got to see him released back into the wild."