September 2, 2016 11.57 am
This story is over 85 months old
Average pothole damage payouts five times higher than typical Lincolnshire repairs
The average compensation payout for damage caused by potholes on Lincolnshire's roads was over five times higher than the typical cost of repairing a pothole on the county's highways. A Freedom of Information request by The Lincolnite to Lincolnshire County Council asked what the average costs of a pothole repair and pothole-related compensation payout were in the 2015-16…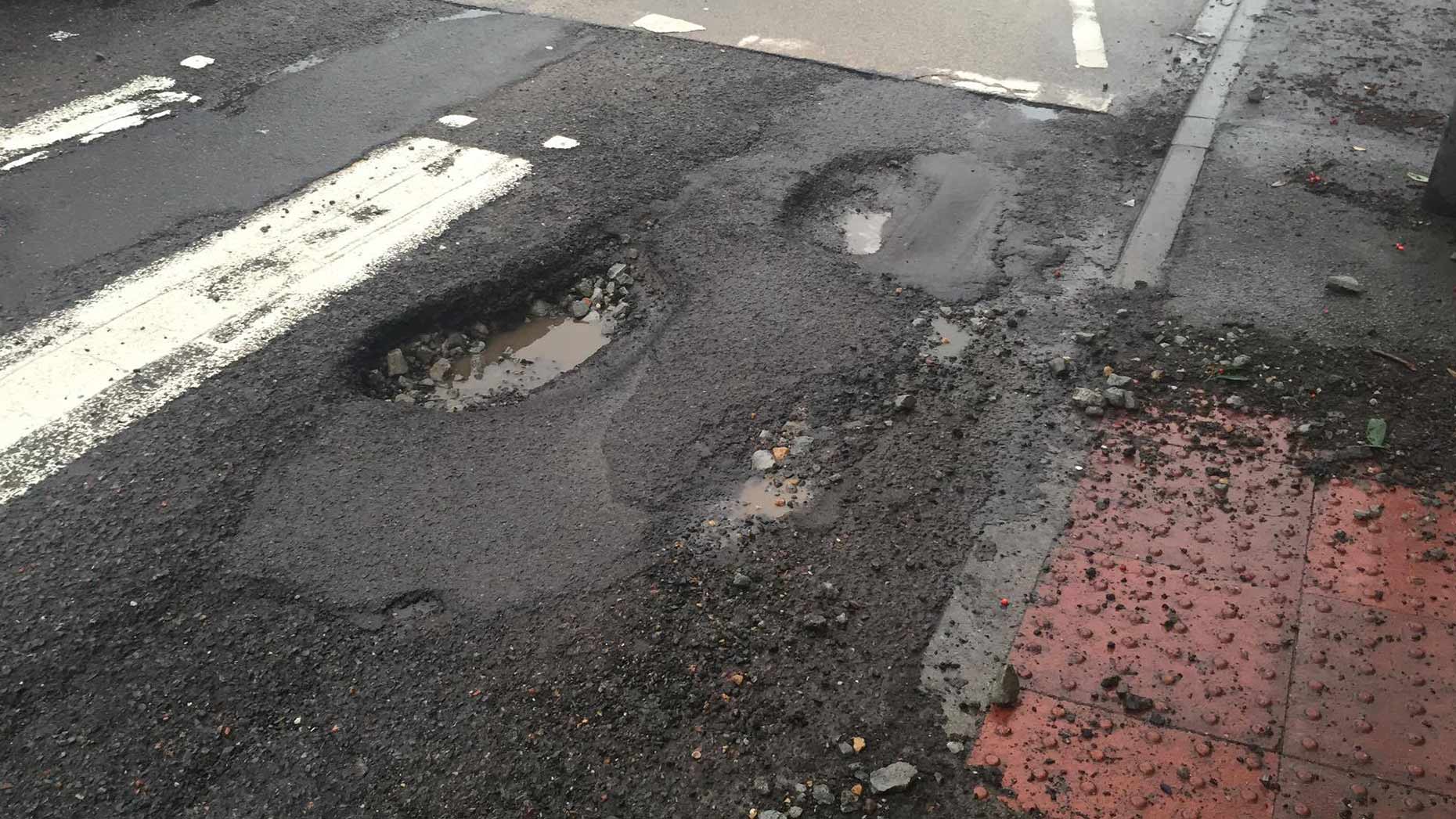 The average compensation payout for damage caused by potholes on Lincolnshire's roads was over five times higher than the typical cost of repairing a pothole on the county's highways.
A Freedom of Information request by The Lincolnite to Lincolnshire County Council asked what the average costs of a pothole repair and pothole-related compensation payout were in the 2015-16 financial year.
The average pothole repair cost the authority £33.67, accounting for variations on the size, location and treatment.
However, the average compensation claim paid out to drivers for pothole-related damage was £185.49.
Lincolnshire County Council allocated nearly £4 million for "reactive" carriageway works, consisting of all types of minor maintenance such as pothole repairs.
Just under £55,000 was paid out in compensation to motorists for pothole-related claims in this period.
The council said in a statement that they spend millions of pounds repairing the county's roads, including £30 million last year, which allowed them to fill over 100,000 potholes.
However, the council said that it was "inevitable" that new potholes formed over time.
Councillor Richard Davies, Executive Member for Highways and Transportation, said: "It's easy for people to say that all potholes should be repaired before any damage is caused, but, in a large, rural county like Lincolnshire, the reality is it's impossible for our officers to be aware of every single issue at any one time.
Things are moving in the right direction, and the amount paid out in compensation has dropped significantly in recent years.
"For example, back in 2013-14 the total bill was nearer £400,000.
"I'd urge anyone who comes across a pothole to report it online at www.lincolnshire.gov.uk.
"Dangerous defects will be fixed as a matter of urgency, with other issues being prioritised and dealt with as resources allow. That way we can keep on top of things as best we can."