September 26, 2016 2.51 pm
This story is over 85 months old
Lincolnshire butchers and bakers urged to enter 'best of the best' county competition
Lincolnshire butchers and bakers are being urged to enter the biennial Poacher competition, highlighting the 'best of the best' food in the county. The competition will take place at the Epic Centre at the Lincolnshire Showground on October 13, when panels of expert and consumer judges will each discuss the products on display. Gold, silver and bronze…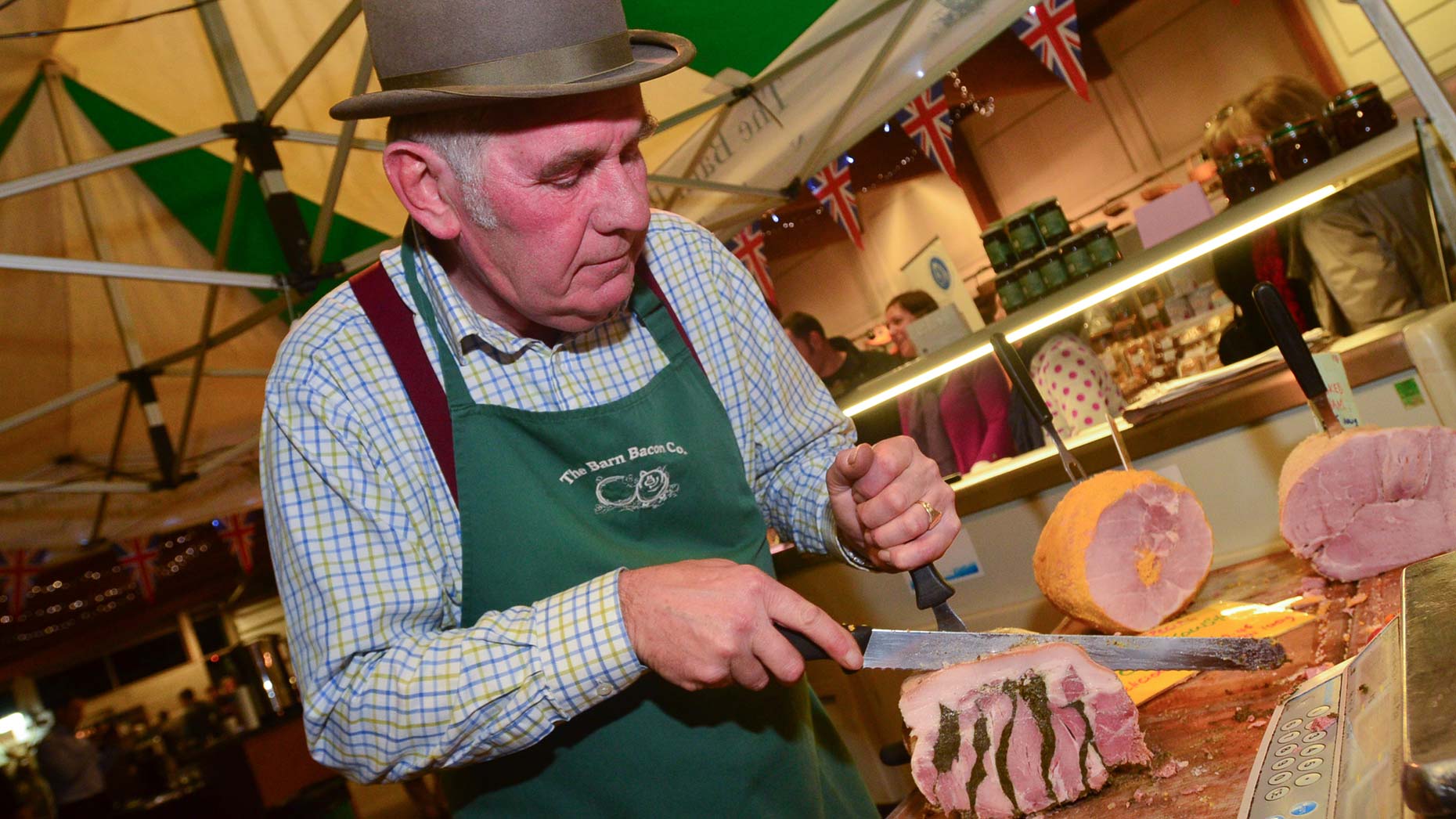 Lincolnshire butchers and bakers are being urged to enter the biennial Poacher competition, highlighting the 'best of the best' food in the county.
The competition will take place at the Epic Centre at the Lincolnshire Showground on October 13, when panels of expert and consumer judges will each discuss the products on display.
Gold, silver and bronze awards will be given for classic local delicacies such as Lincolnshire sausage, stuffed chine, haslet, pork pies and plum bread.
Other awards will go to national dishes including: meat and non-meat pies, speciality sausages, gluten free sausages, sausage rolls, burgers, bacon and vegetarian dishes.
A champion product will be selected by the judges of each of the 14 categories, and a trophy suitable to display in the shop will be presented to them at a ceremony later in the year.
The winning items will also go on display at the Food and Drink Fair to be held in the Epic Centre on the Lincolnshire Showground in November.

The 2014 winners include:
Lincolnshire Co-operative Ltd, Lincoln
H E Wilkinson & Son, Cherry Willingham
Welbourne Bakery Ltd, Navenby
A W Curtis Bakers & Butchers Ltd, Lincoln
Odling Brothers, Navenby
Hickson Quality Food Ltd, Bassingham
Elite Meats, Lincoln
Butcher of the Year 2014:
Simpson's Butchers, Heckington
Geoffrey Grantham, Patron of Lincolnshire County Foods, who organise the competition, said: "We know that Lincolnshire is one of the great food counties of Britain.
"We also know that our butchers and bakers are very proud of our traditions, as well as being keen to introduce new products and innovative ideas, and we would urge everyone to encourage their local supplier to take part in this important competition."
Enteries close October 6. For more information and to enter,  visit the website.