September 14, 2016 12.57 pm
This story is over 86 months old
Lincolnshire explorer's doomed ship found after 168 years in Arctic
A ship led by Lincolnshire explorer Sir John Franklin has been found after nearly 170 years underwater in the Arctic. HMS Terror was the second of two British explorer ships which vanished 168 years ago during an expedition to find the Northwest Passage. The ship was found by a research ship on September 3 according to…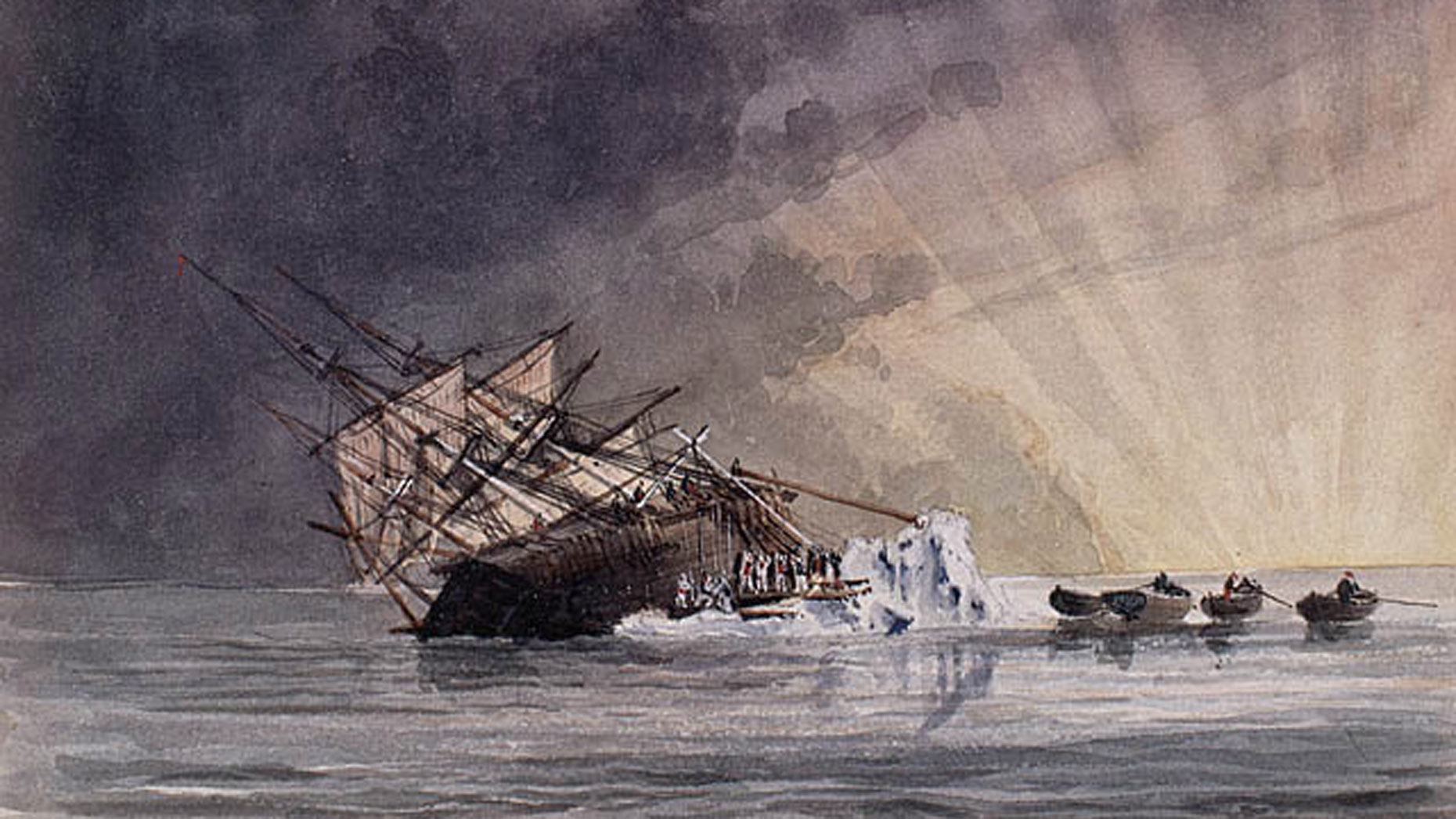 A ship led by Lincolnshire explorer Sir John Franklin has been found after nearly 170 years underwater in the Arctic.
HMS Terror was the second of two British explorer ships which vanished 168 years ago during an expedition to find the Northwest Passage.
The ship was found by a research ship on September 3 according to the Arctic Research Foundation in Canada after a number of failed attempts throughout the years.
The wreck of the first ship, HMS Erebus, was found in 2014 but until now, the wreck of HMS Terror had never been found.
Both ships were found 31 miles apart from each other.
Adrian Schimnowski, the expedition leader of the research ship that located HMS Terror said: "It is a perfect time capsule."
The are no plans to recover either of the ships.
Franklin's lost expedition
Franklin, originally born in Spilsby in 1786, was a British Royal Navy officer and explorer of the Arctic.
He also attended King Edward VI Grammar School in Louth.
In 1845, he departed England as part of a British voyage of Arctic exploration.
He took two ships: HMS Erebus and HMS Terror, with an aim to travel through the last unnavigated section of the Northwest Passage.
This was Franklin's fourth Arctic expedition and at the time he was 59-years-old.
After a few early fatalities, the two ships became icebound in Victoria Strait near Prince William Island in the Canadian Arctic.
The entire expedition of 129 men, including Franklin, was lost.
Franklin died on June 11, 1847, according to a note found on the island.
The exact location of his grave is unknown.