"We've seen cows crying": Protestors hold vigil at Lincoln village slaughterhouse
Passionate protesters have staged an emotional vigil at Skellingthorpe slaughterhouse, saying their goodbyes to cows in their final moments. The 'Cow Save' event began at 8am on Friday, September 30 and saw a number of people gathered in protest against the treatment of animals sent to the slaughterhouse. The event, organised by the Boston and Skegness Vegans and Vegetarians…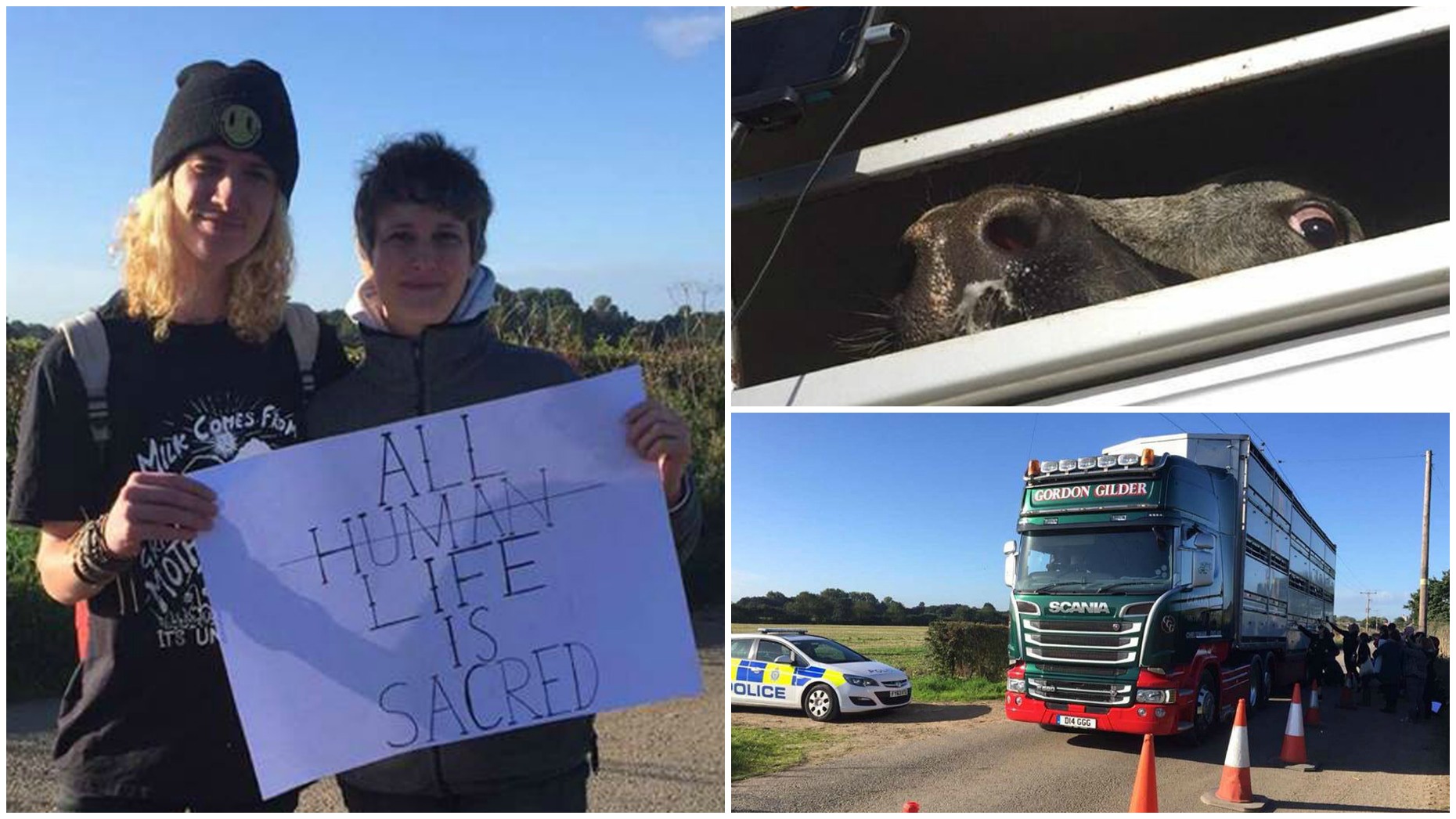 Passionate protesters have staged an emotional vigil at Skellingthorpe slaughterhouse, saying their goodbyes to cows in their final moments.
The 'Cow Save' event began at 8am on Friday, September 30 and saw a number of people gathered in protest against the treatment of animals sent to the slaughterhouse.
The event, organised by the Boston and Skegness Vegans and Vegetarians group, aimed to show members of the public the treatment of cows in particular, before they're butchered.
Henry Washington Hutchings, who took part in the protest, said: "A few of us felt that we were shaking from the emotions of the trucks passing and the cows heading for a dead end of their lives.
"We have been trying to get the trucks to stop for just three minutes to say goodbye.
"I think the most important point is really feeing these senses and vibes from the animals that are in these tightly packed trucks.
"You get this from the smells of the faeces on the sides of the trucks and from inside, and you hear the cows groaning and looking out of the gaps in the trucks. They look petrified and are unable to move around.
"We've seen the cows crying."
David Brown, from Spalding, who helped organise the event, said: "Having been to other vigils in Essex and Manchester, it has really hit home how powerful and horrible it is to see.
"There is the demonstration side of things protesting against the basic foundations of how we treat animals.
"There is also a part in paying respect to the animals. This is overlooked in our society as they are seen as objects that are thrown away without any thought.
"Lastly, the footage we take has already uncovered a certain amount of animal cruelty.
"It's important for members of the public to see how these animals are treated. There has already been quite a few people wanting to give up meat just from seeing our footage."