UK and USA share "unbreakable" special relationship, says ambassador on tour of Lincoln
The current American ambassador to the UK has insisted that the two countries share an "unbreakable" special relationship, despite potential future uncertainty. Matthew Barzun visited sixth formers in Lincoln and Boston on Thursday, September 22, the 150th workshop of its kind which forms part of his ambassadorial work. Barzun, who was selected by President Obama…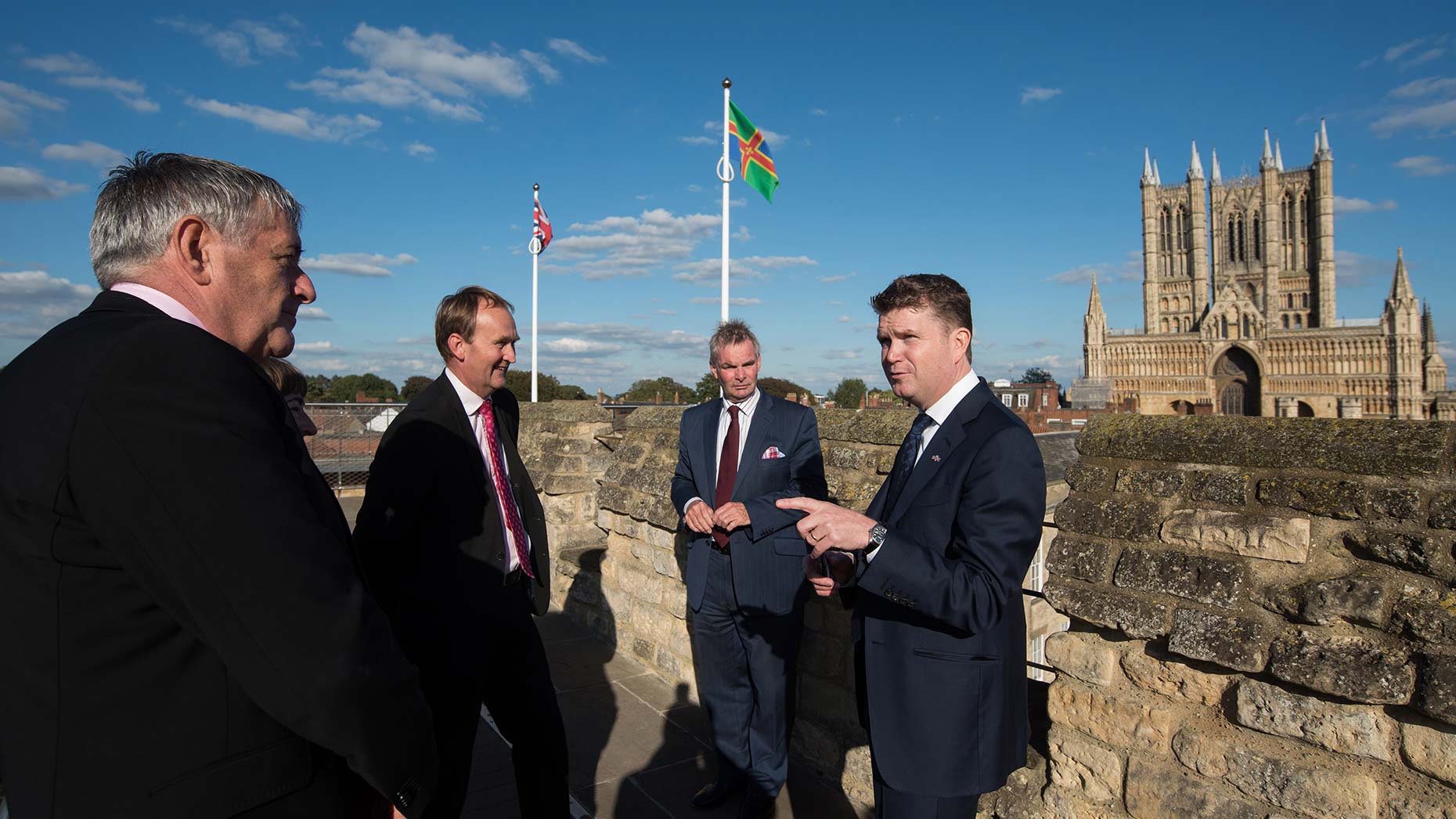 The current American ambassador to the UK has insisted that the two countries share an "unbreakable" special relationship, despite potential future uncertainty.
Matthew Barzun visited sixth formers in Lincoln and Boston on Thursday, September 22, the 150th workshop of its kind which forms part of his ambassadorial work.
Barzun, who was selected by President Obama as National Finance Chair for his 2012 re-election campaign, also enjoyed a tour of Lincoln Cathedral and the Magna Carta vault at Lincoln Castle.
He said: "I grew up in Lincoln, Massachusetts so it feels like coming home. Lincoln is a small town of 5,000 people and Boston is a big city, so it's the opposite to what it is here.
"Part of what I was discussing with the sixth formers was all the hard work our countries have done together.
Because of the history, you can think we do hard things together because we're friends. I think it's the other way round. We are friends because we've done hard things together and there's a lot of hard things we're doing now that we need to keep doing.
"President Obama came to the UK last Spring. When he was asked about Brexit, he along with myself and John Kerry have said that it was up to the British people.
"He said whatever happens on June 23, this special relationship is unbreakable. You think about the commercial bonds, the emotional bonds, the historical bonds that connect us, that is strong.
"Beforehand we wanted a strong UK in a strong European Union. And now only one word changes. We want a strong UK and a strong European Union."