Augmented reality tool to bring history of Lincoln Cathedral to life
A share of £250,000 has been awarded to Lincoln Cathedral to create a new augmented reality app, bringing the fascinating heritage of the building to life. The project, which is hoped to appeal to tourists and younger audiences, is one of 12 to receive funding from the £40m Discover England Fund, administered by VisitEngland. Visit Lincoln and Lincoln Cathedral…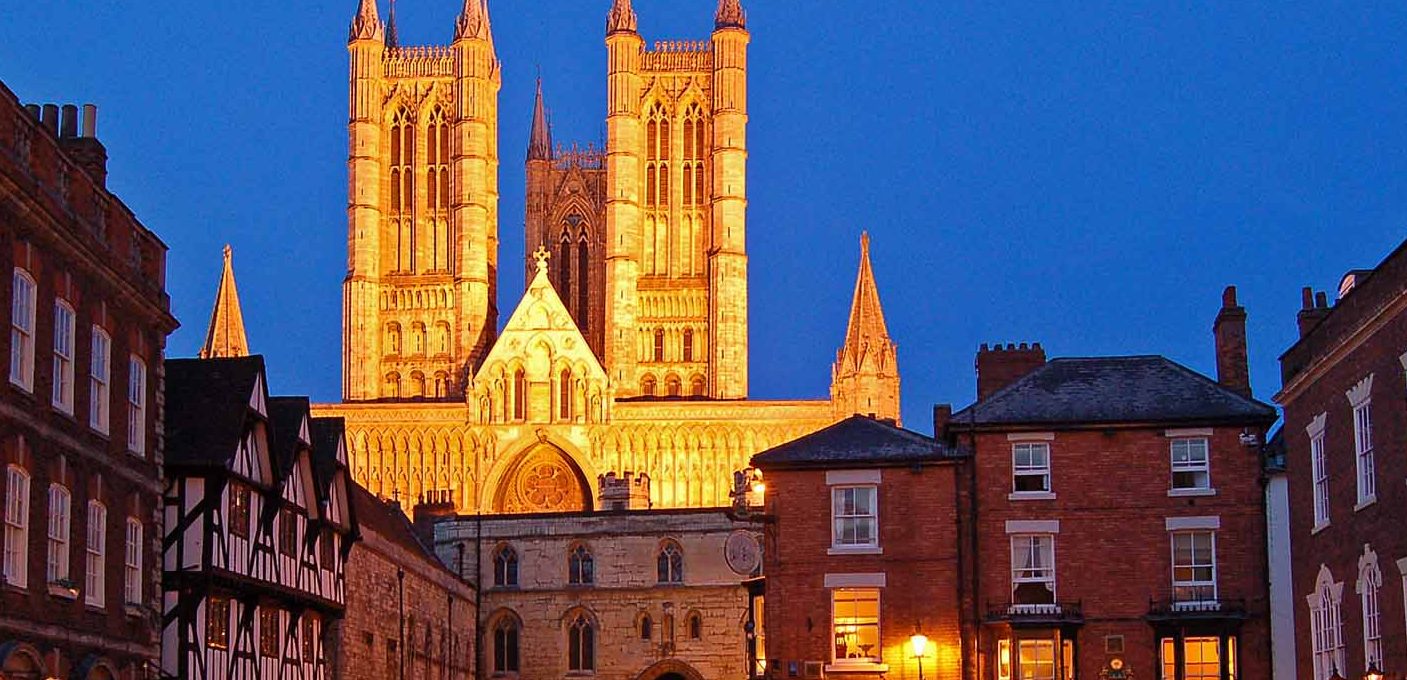 A share of £250,000 has been awarded to Lincoln Cathedral to create a new augmented reality app, bringing the fascinating heritage of the building to life.
The project, which is hoped to appeal to tourists and younger audiences, is one of 12 to receive funding from the £40m Discover England Fund, administered by VisitEngland.
Visit Lincoln and Lincoln Cathedral will be focusing on allowing users to experience the history of the cathedral spires giving them a taste of the height they once were in relation to the well known building today.
Special content will give an insight into heritage and the construction techniques used in medieval England in the 14th century.
Distribution of the new products will be through online travel agencies, trade partners, the app store, and direct to consumers booking breaks in any of the 12 chosen destinations.
Clare Williams, Marketing and Business Development Manager at Visit Lincoln, who will be delivering Lincoln's project, said: "This is a great opportunity for visitors to experience Lincoln Cathedral is a new way, celebrating the cities heritage and strong construction links.
"It is an exciting and innovative project, bringing to life stories of the many local tradesmen and women that played a pivotal role in the foundations of our iconic landscape today."
Jackie Croft, Chapter Clerk at Lincoln Cathedral said: "Lincoln Cathedral is delighted to part of this new initiative.
"We are often asked what did the spires look like, why did they collapse and are you going to rebuild them.
"Through augmented reality we hope to be able use the cutting edge technology of today to recreate what was cutting edge in 14th century Lincoln, and in doing so stimulate interest in what was a fascinating and eventful period in the history of the Cathedral's construction."
VisitEngland Chief Executive Sally Balcombe, added: "We had an exceptionally high number of submissions, which far outweighing the allocated funding available.
"Following a rigorous applications process we are delighted to work closely with those winners on building world-class 'bookable' tourism products which showcase the best of England to international and domestic visitors.
"This is a great way for destinations to showcase their inspirational heritage offer, harnessing the power of technology to capture the imagination of a new market."
The Discover England Fund is a central government programme of activity, supported by match funding by partners in the public and private sectors.
Its aim is to ensure that England stays competitive in the rapidly growing global tourism industry by offering world-class products to customers.
This new content will be turned into a set of tools for the travel trade helping them to sell and showcase the breadth and quality of England's heritage.