Day of the Dead Parade coming to Lincoln this Halloween
A bone-shaking Day of the Dead fiesta will see colourful, spooky characters including a seven-foot skeleton descend on Sincil Street in Lincoln. The free event will feature a parade through the Cornhill Quarter area, headdress making workshops and a Shop of Horrors on Friday, October 28 and Saturday, October 29. The Day of the Dead…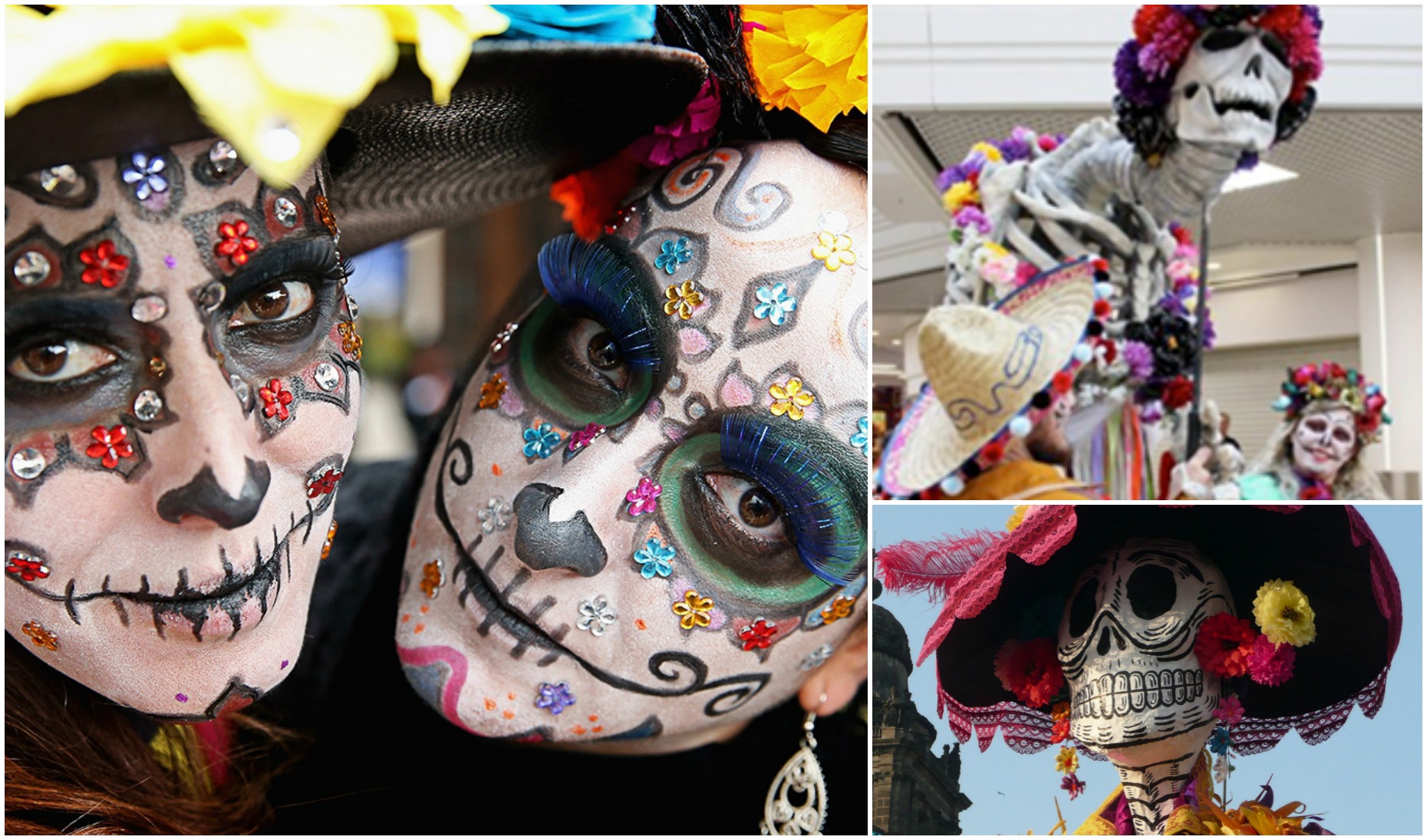 A bone-shaking Day of the Dead fiesta will see colourful, spooky characters including a seven-foot skeleton descend on Sincil Street in Lincoln.
The free event will feature a parade through the Cornhill Quarter area, headdress making workshops and a Shop of Horrors on Friday, October 28 and Saturday, October 29.
The Day of the Dead Parade is inspired by an annual Mexican holiday (Spanish: Día de Muertos) which pays tribute to the dead.
It's known all over the world for featuring breathtaking, decorative skeleton costumes and 'candy skulls'.
A giant skeleton will lead the parade with a host of playful Halloween characters from Sincil Street onto Lincoln High Street and back again.
People can join in the fun of the parades at 11am, 12.30pm, 2pm and 3.30pm on both days.
Day of the Dead headdress and skull making sessions will take place at the Shop of Horrors at 34 Sincil Street, which opens at 11.30am, 1pm, 2.30pm and 4pm.
Organisers of the parade are encouraging shoppers and spectators to support local businesses in the area throughout the two day event.
Sincil Street and the Cornhill Quarter are currently undergoing a major redevelopment as part of a wider £70 million Lincolnshire Co-op project.
Ursula Lidbetter, Lincolnshire Co-op's Chief Executive, commented: "We are looking at getting people together with some Halloween fun and we hope that many people will come and celebrate with us and other retailers on Sincil Street.
"We're keen to ensure that everyone supports our independent retailers, and continues to visit Sincil Street throughout the development of The Cornhill Quarter and the Transport Hub.
"The transformation of this part of the city is very exciting for Lincoln, our vision is to create a focal point for these types of events bringing our local residents and visitors together in a space surrounded by much loved local names as well as exciting new retail and restaurant brands"
See the latest pictures of the ongoing Cornhill Quarter work here.
Looking for more Halloween events in Lincolnshire? Check out our 2016 guide here.