October 27, 2016 10.02 am
This story is over 84 months old
Lincoln MP Karl McCartney to ensure 'Brexit means Brexit' after landing role on new committee
Lincoln MP Karl McCartney has vowed to do everything he can to ensure the government takes back control of the UK's borders, laws and money in his new role on the Brexit select committee. McCartney was elected to the newly-created Exiting the European Union Select Committee by his fellow Conservative MPs on Wednesday, October 26.…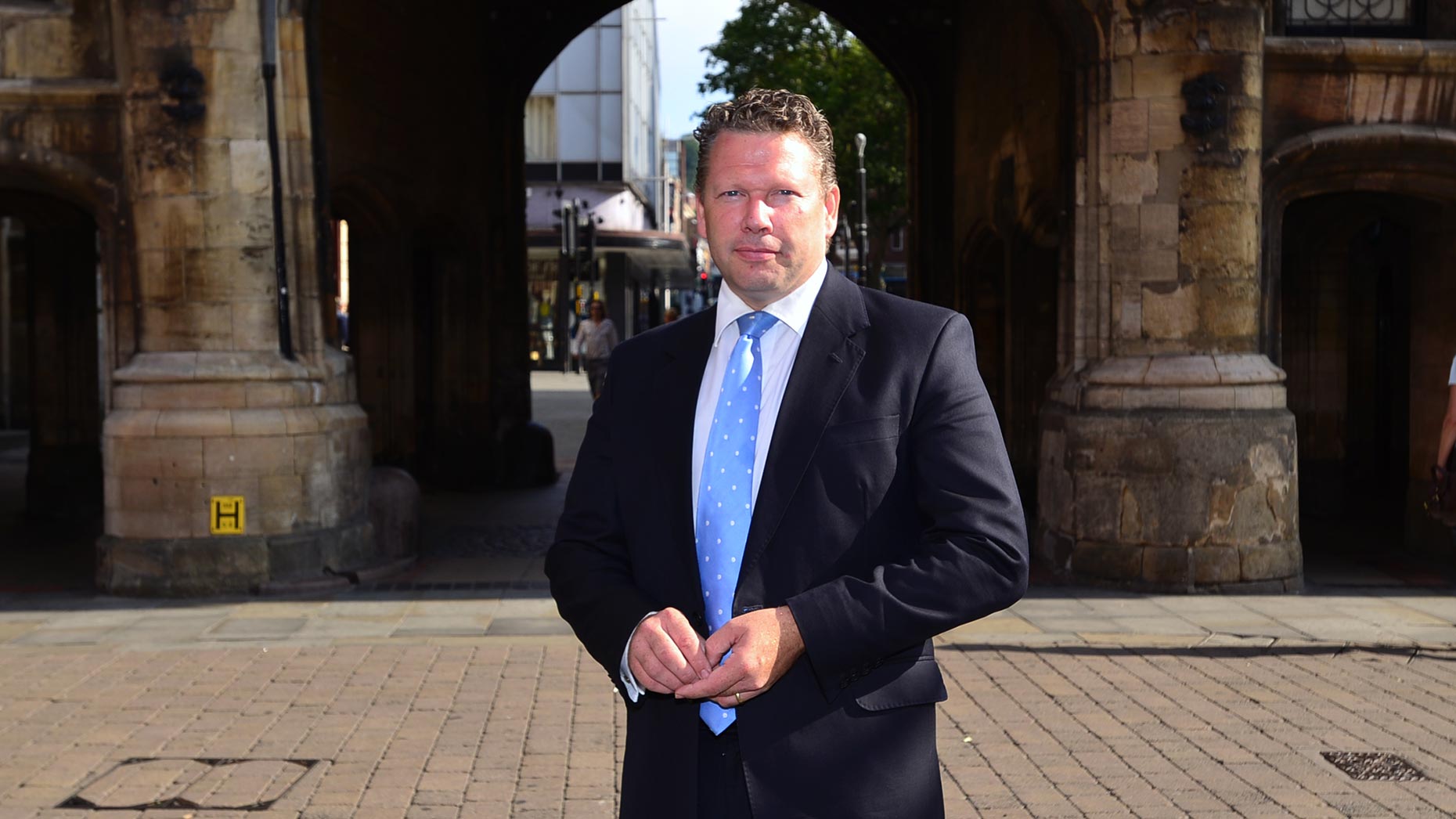 Lincoln MP Karl McCartney has vowed to do everything he can to ensure the government takes back control of the UK's borders, laws and money in his new role on the Brexit select committee.
McCartney was elected to the newly-created Exiting the European Union Select Committee by his fellow Conservative MPs on Wednesday, October 26.
The committee will be tasked with quizzing and cross-examining cabinet members including Brexit Secretary David Davis about Prime Minister Theresa May's negotiating strategy in the run-up to the triggering of the Article 50 next year.
Chairing the committee will be Labour MP Hilary Benn, who supported the Remain campaign in the EU referendum.
Eight out of the 10 Conservatives elected to the committee backed the Leave campaign.
Those on the new committee include former Conservative leadership candidate Michael Gove and former Culture Secretary John Whittingdale.
Despite this, the 10 Leave supporters will still be in a small minority, with 12 MPs who backed Remain sitting on the committee.
McCartney has said that he is "honoured and delighted" to have been appointed.
He said: "Since the British people voted to leave the European Union earlier this year, there have been an increasing number of attempts by the Remain-supporting Establishment to thwart the will of the British people that was so clearly expressed in the referendum on June 23.
From Clegg to Heseltine, the doom-mongers who seem to want Brexit to fail have had much to say in recent weeks, no doubt in an attempt to influence Theresa May's 'Brexit Means Brexit' government.
"So I look forward to working with colleagues on our new committee in doing everything we can to ensure that the government heed the British people's instruction to take back control of our borders, our laws and our money.
"We have a very important job to do and I am very keen for us to start, and I will play my full part in pro-actively and positively influencing the future of our country."