October 1, 2016 9.10 am
This story is over 68 months old
In pictures: Music parade launches Sonophilia Festival 2016
Sonophilia Festival, Lincoln's Festival of Sound, has officially launched with a parade through the city centre. Over 150 Lincoln musicians and residents gathered near Lincoln Castle before parading through the city singing, shouting, playing instruments and making noise with sticks, tins and anything else they could get their hands on. Sonophilia's 'The Big Ran-Tan' parade…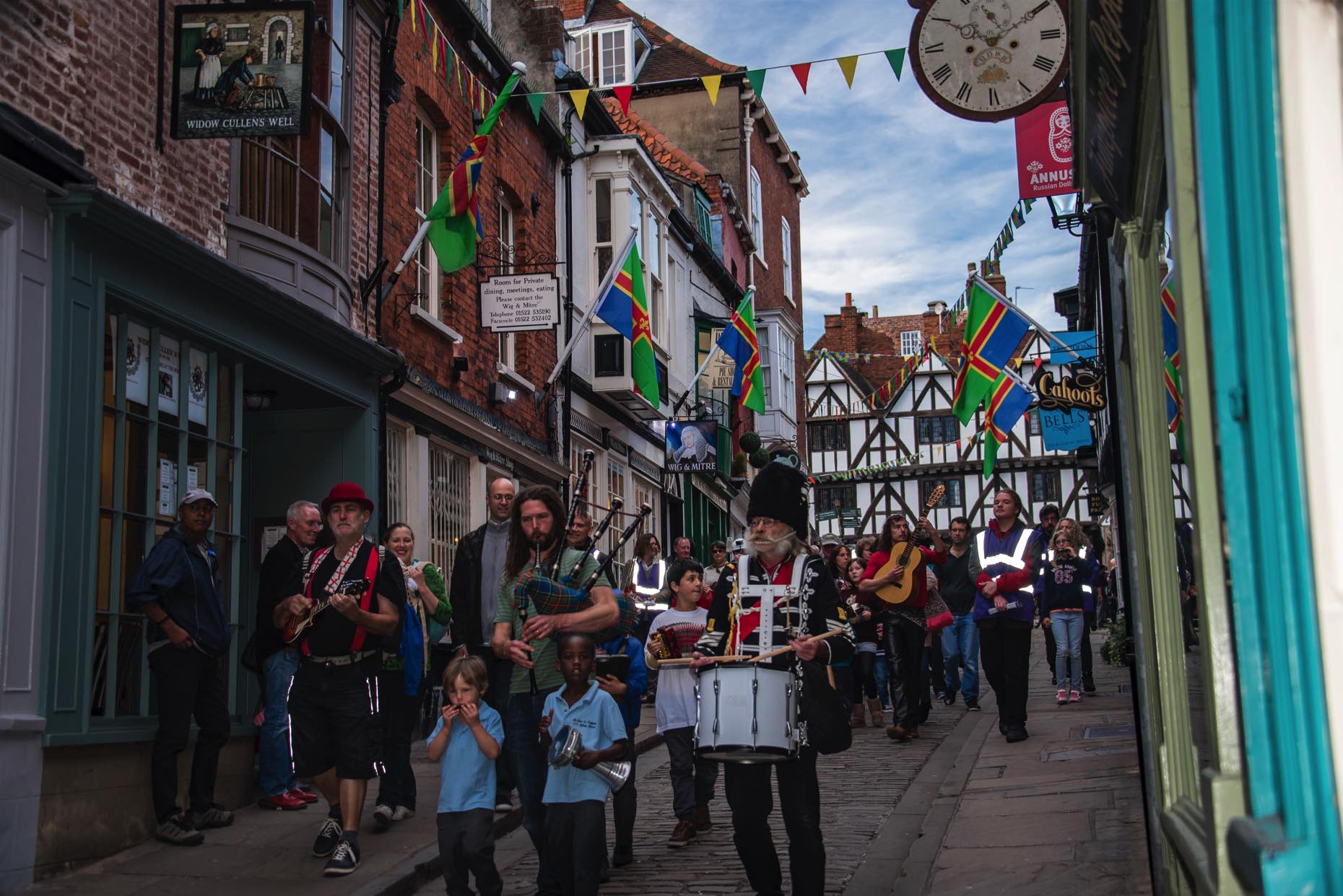 Sonophilia Festival, Lincoln's Festival of Sound, has officially launched with a parade through the city centre.
Over 150 Lincoln musicians and residents gathered near Lincoln Castle before parading through the city singing, shouting, playing instruments and making noise with sticks, tins and anything else they could get their hands on.
Sonophilia's 'The Big Ran-Tan' parade was open to people of all ages and so those interested in taking part gather at Castle Square.
Take a look back at our photos from the festival launch:
The parade went down Steep Hill to the Stonebow and through the arch before turning right and walking along to Water Lane.
The group of music lovers then paraded down Water Lane and round under the bridge to the Brayford Waterfront, ending at Holiday Inn.
Immediately following the Big Ran-Tan was a preview of 2014's headline project, Fractal Sparks.
The festival
In addition to sound art installations around the city throughout the festival, Sonophilia will also feature a folk gig featuring acclaimed artists including:
The Rubber Wellies and BBC 2 Gold Award-winning Stick In The Wheel performing at the Alive Church on October 1.
A two-day conference for young people aimed at inspiring and encouraging sound and music-based careers.
A festival headline show, celebrating looping technology and featuring the sounds of legendary electronic innovators, Coldcut.
The full Sonophilia Festival programme is available on their website.