Video: Hundreds visit stunning Grimsby Lightworks festival
Hundreds of people visited Lightworks festival at Grimsby's East Marsh high-rise flats over the weekend. Created by new local arts organisation We Must Create, funded by the Arts Council and supported by owners Shoreline Housing Partnership, the free event brought local residents and visitors to the site of the six blocks earmarked for demolition in 2017.…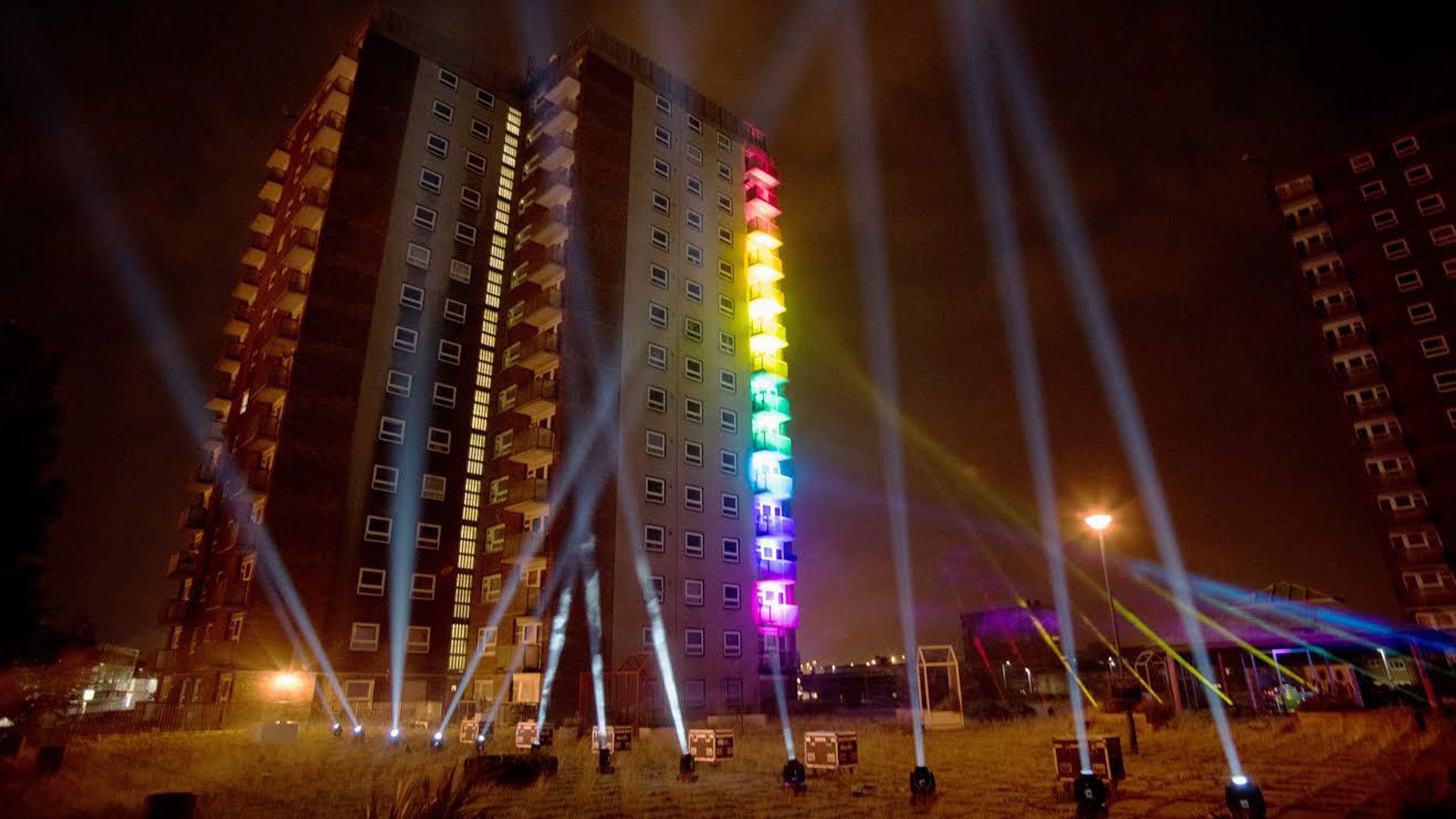 Hundreds of people visited Lightworks festival at Grimsby's East Marsh high-rise flats over the weekend.
Created by new local arts organisation We Must Create, funded by the Arts Council and supported by owners Shoreline Housing Partnership, the free event brought local residents and visitors to the site of the six blocks earmarked for demolition in 2017.
Lighting up the night the free event intrigued visitors with an underground cinema, sound art, mechanical automata and large-scale projections onto the side of the iconic towers.
As part of the event, colourful light beams transformed the outside of the high-rise blocks with overlapping displays while beacons of moving light projecting into the night sky.
'Lost and Found', a large-scale installation and exhibit was also unveiled.
Contained within the high-rise blocks, it will be open to the public for four more weekends 10am-4pm until Sunday, November 13.
Shoreline communications advisor Kristina Parker said: "We were thrilled to see so many local residents both past and present enjoying the event.
"It was a really unique evening to see these iconic blocks lit up, it certainly attracted lots of visitors to the area who were drawn to the beacons of light."