Lincoln Light up a Life procession raises over £30k for St Barnabas
A special event in tribute to lost loved ones in Lincoln has so far raised over £30,000 for local end of life charity St Barnabas Lincolnshire Hospice. More than 1,000 people attended the annual flaming torchlight walk and service outside Lincoln Cathedral on Tuesday, November 22. Becky Otter, Event Manager for St Barnabas Lincolnshire Hospice,…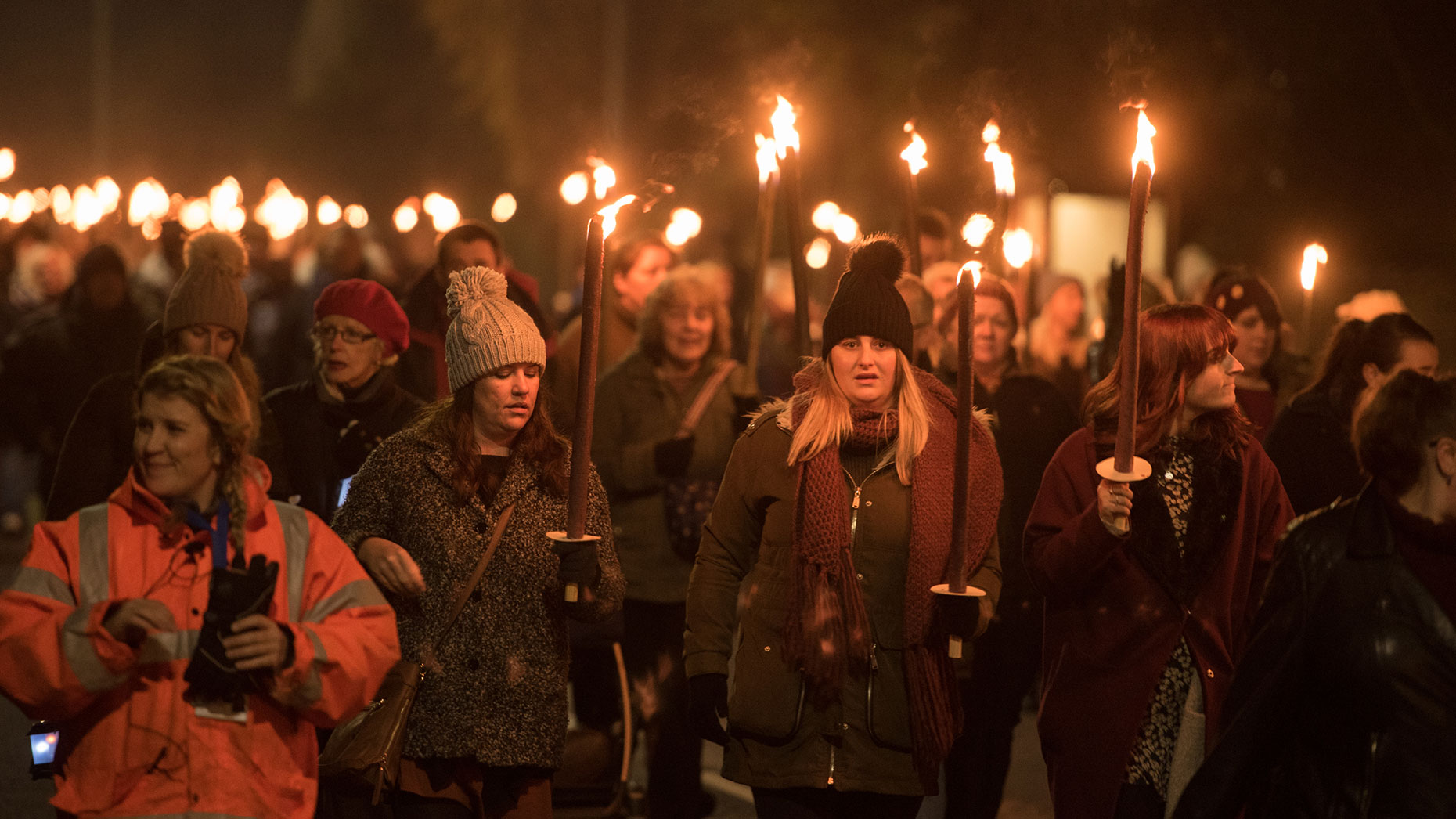 A special event in tribute to lost loved ones in Lincoln has so far raised over £30,000 for local end of life charity St Barnabas Lincolnshire Hospice.
More than 1,000 people attended the annual flaming torchlight walk and service outside Lincoln Cathedral on Tuesday, November 22.
Becky Otter, Event Manager for St Barnabas Lincolnshire Hospice, said: "We would like to say a huge heartfelt thank you to everyone who donated to our campaign and dedicated a light in memory of their loved ones.
"This is such an incredible amount of money to raise for hospice care and it will help to make a real difference to our patients and their families this Christmas."
The procession was led by RAF Waddington Pipe Band before being greeted by songs from Vocal Authority, Treble Cliff and the Lincolnshire Cooperative Choir before the Tree of Life lights were switched on.
People were then invited to tie messages of love to the railings surrounding the tree before coming together to enjoy mulled wine and soup.
Becky added: "It was stunning to see over 1,000 lights shining brightly on our Tree of Life, each one dedicated to the life of someone special who is no longer with us. It is heart-warming to see so many people honouring the memories of those they have loved.
"Light Up a Life is the perfect opportunity for people to come together and remember loved ones in a positive way whilst finding comfort in each other. It is truly a special evening that will remain a firm favourite in our hospice calendar."
There are seven more Light Up a Life celebrations scheduled throughout November and December with the total amount raised set to increase.