Mapped out: Lincoln's no drone zones
Drones are soaring in popularity, and while many companies and hobbyists are adding remote-controlled models to their Christmas wish list this year, there's a new, easy way to find out which zones in the county are out of bounds. No Fly Drones, a free tool to help drone users understand the airspace they're planning to fly…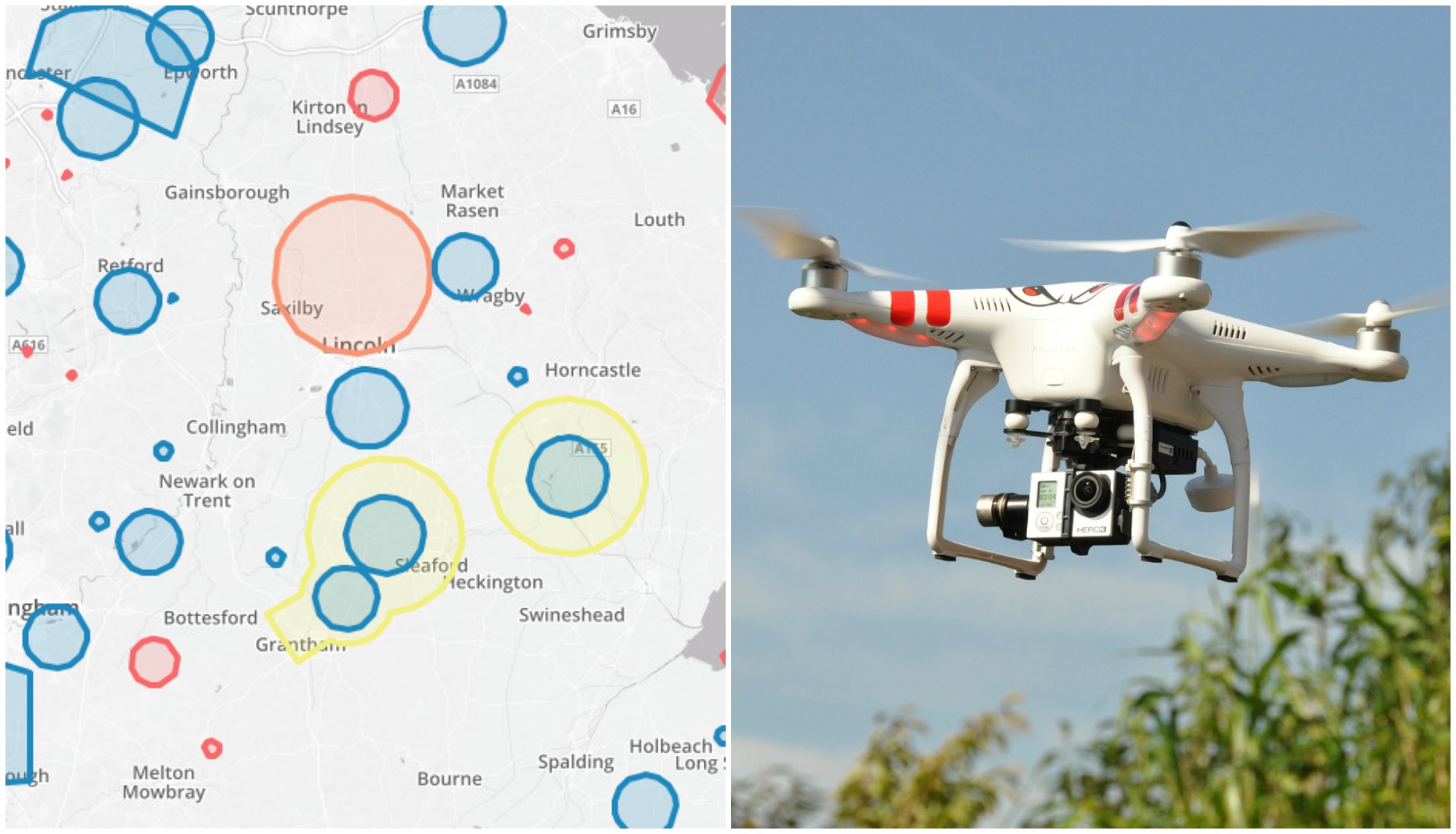 Drones are soaring in popularity, and while many companies and hobbyists are adding remote-controlled models to their Christmas wish list this year, there's a new, easy way to find out which zones in the county are out of bounds.
No Fly Drones, a free tool to help drone users understand the airspace they're planning to fly in, has been launched to flag danger areas of military airspace, prohibited regions and restricted zones.
The interactive mapping tool, while not certified by any governing body, may serve as a useful application for enthusiasts in Lincolnshire, where airspace is often restricted.
Check out Lincolnshire's No Fly Drones:
More details and colour-coded key here. 
In Lincoln, much of the north of the city is covered by a restricted area (orange), centralised at RAF Scampton. Restricted areas are often in place to protect sensitive locations such as prisons or nuclear facilities.
There are also a number of controlled airspaces (blue). In these zones, if you are operating a drone above 7kg you must not fly in these areas without prior permission from the air traffic service provider controlling that airspace.
Also known as remotely piloted aircraft systems (PRAS) or unmanned aerial vehicles (UAV), the devices were once preserved to the military.
Consumer or 'civilian drones' have however become increasingly popular and affordable, and offer much more than your average toy.
Government rules surrounding the use of drones are still evolving, however anyone can buy and fly a drone as long as it weighs less than 20kg and it is not being used for commercial reasons.
Limits exist within congested areas, danger areas and prohibited airspaces.
No drone zones over prisons
Last week, Justice Secretary Liz Truss revealed plans to impose no-fly zones over jails in a bid to prevent drones being used to smuggle drugs and mobile phones into prisons.
New laws were introduced by ministers in November last year to stop people using drones in the vicinity of prisons, with those convicted facing two years in prison.
But new advanced proposals under consideration include building coordinates of prisons into drone technology in order to repel them from the areas.
According to results of a recent Freedom of Information Request by the Press Association, there were 33 incidents of drones smuggling goods into UK prisons in 2015, compared with two the year before.
No flying drones were reported over or around Lincoln prison in the years 2014 and 2015.