November 28, 2016 12.30 pm
This story is over 61 months old
Tobacco worth £71k seized from raids in Grimsby and Cleethorpes
Over £71,000 worth of illicit rolling tobacco and cigarettes were seized during raids in Grimsby and Cleethorpes last week. Officers from Trading Standards working with specially trained sniffer dogs found enough illicit cigarettes and rolling tobacco to fill two vans as they searched two shops and two flats in Grimsby and a flat in Cleethorpes, where…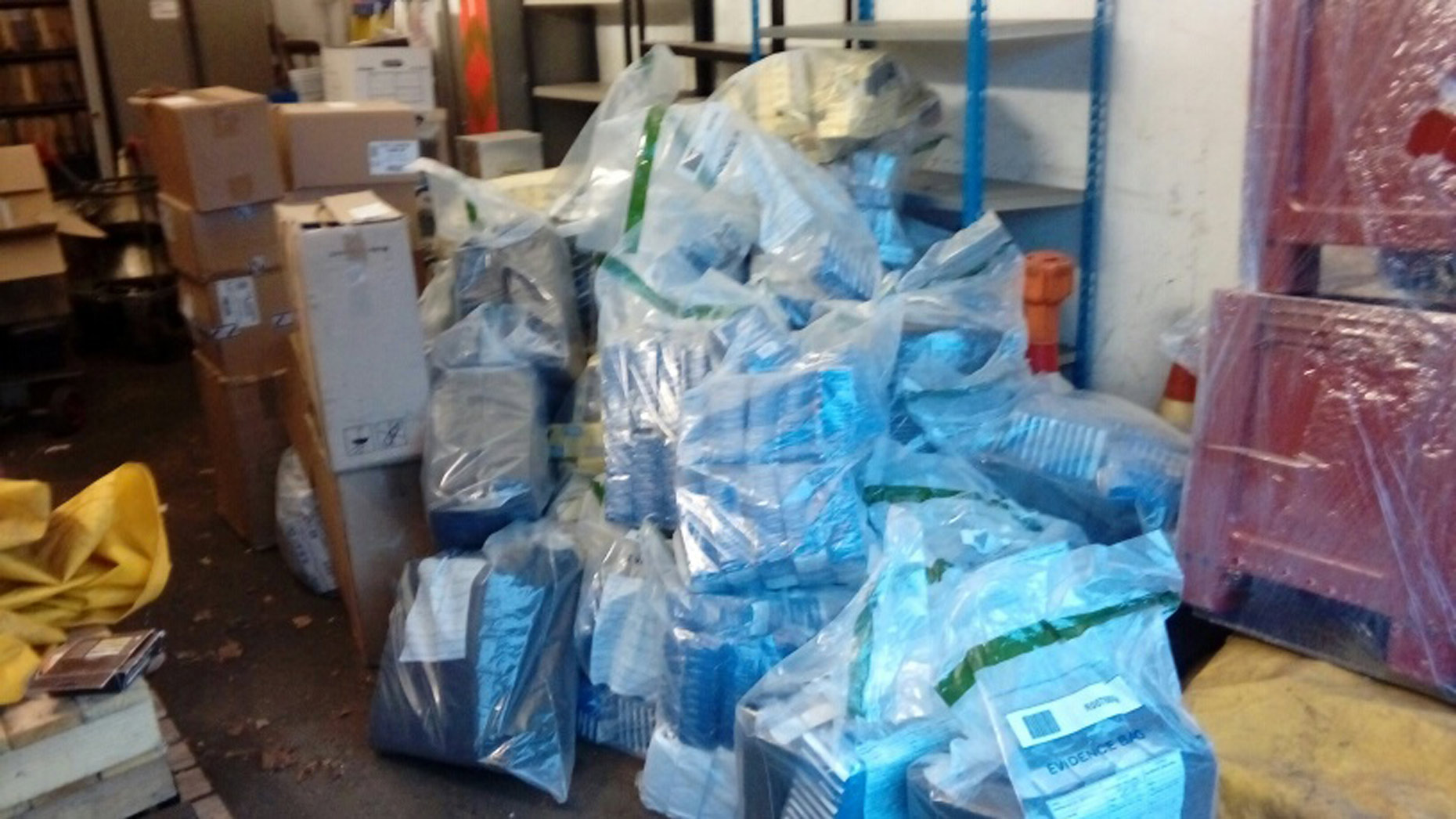 Over £71,000 worth of illicit rolling tobacco and cigarettes were seized during raids in Grimsby and Cleethorpes last week.
Officers from Trading Standards working with specially trained sniffer dogs found enough illicit cigarettes and rolling tobacco to fill two vans as they searched two shops and two flats in Grimsby and a flat in Cleethorpes, where the majority of the product was found.
They found 280.45kg of rolling tobacco and 131,320 cigarettes with a total street value of £71,136 and would cost £167,718 to buy legitimately.
The find includes tobacco and cigarettes suspected of being counterfeit, and other non-duty paid products which cannot be legally sold in the UK.
Sniffer dogs provided by BWY Canine, helped discover the contraband and officers were supported by Humberside Police and Home Office Immigration Enforcement.
Trading standards officers have carried out more than 50 raids on shop premises and homes suspected of selling black market cigarettes and tobacco following a crackdown in September 2014.
The total seized since then now stands at 598,408 cigarettes and 633.89kg of tobacco.
Trading standards manager Neil Clark said: "The illegal tobacco trade has strong links with crime and criminal gangs, so many of the people smuggling, distributing and selling it are involved in drug dealing, money laundering, people trafficking and even terrorism.
"More and more people over the past few years have decided enough is enough and are providing information to stop local criminals selling and distributing illegal tobacco."