December 21, 2016 8.54 am
This story is over 83 months old
Lincoln firms in Monopoly battle for International Bomber Command Centre
Lincoln professionals will battle it out on the Monopoly board with other high rollers in a bid to raise funds for the International Bomber Command Centre on Canwick Hill. Some 25 players including bankers, accountants, lawyers and other business associates will take on Lincoln-based Chartered Surveyors Banks Long & Co on December 29 in the money-spinning game…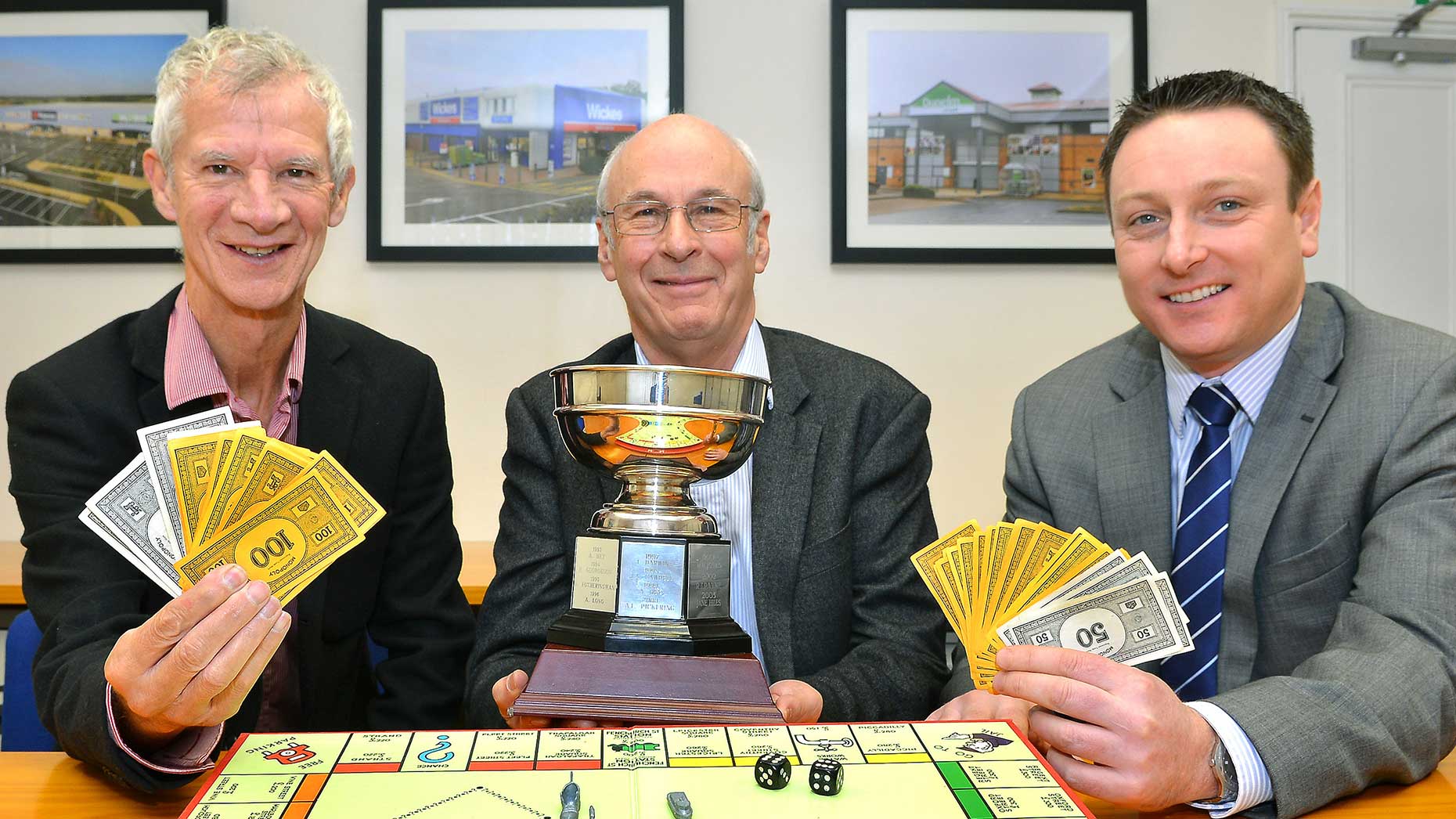 Lincoln professionals will battle it out on the Monopoly board with other high rollers in a bid to raise funds for the International Bomber Command Centre on Canwick Hill.
Some 25 players including bankers, accountants, lawyers and other business associates will take on Lincoln-based Chartered Surveyors Banks Long & Co on December 29 in the money-spinning game at The White Hart Hotel in the Bailgate.
The winner of the Monopoly Challenge will be presented with a silver trophy, which they will keep for a year.
Banks Long & Co Director James Butcher said: "We traditionally donate our entry fees to a good cause. This year we are proud to announce that the money will be going to the International Bomber Command Centre (IBCC).
"The IBCC, with its landmark 31.09 metres high Corten steel Spire, is already capturing worldwide attention, whilst other aspects of the Canwick Hill site are still under construction.
"This memorial is going to be very important to Lincolnshire on so many fronts – as a place of remembrance, reconciliation and education."
To date, the IBCC has raised £8 million towards its £10 million target. Funds include a Heritage Lottery Fund grant of £3.1 million, to be drawn down over five years, supporting the education, outreach and archive programmes, which leaves a shortfall of £2 million.
The IBCC is the UK's tallest war memorial. Lincolnshire earned the nickname "Bomber County", because of its 27 wartime Bomber Command stations.
IBCC Director Nicky Barr said: "We were delighted when Mr Butcher got in touch and said Banks Long & Co wanted to help us in this unique way.
"The Spire, along with panels bearing the names of some of the 26,296 Bomber Command crew members who flew from the county and lost their lives whilst serving in 1 and 5 Groups, can already be seen at the site and more panels are to be added.
"We are doing everything we can to get this building finished, ahead of the IBCC opening in summer 2017. We really appreciate having members of the business community raising money for us. Without support like this we cannot complete the project, it is that critical."