December 5, 2016 12.23 pm
This story is over 67 months old
Lincoln mum left terrified after car ploughs into front room where twins usually sleep
A Lincoln mum has said she has been left terrified after a car drove into her front room, where her twin boys usually sleep, before fleeing the scene. The incident happened at around 9pm on December 2 on St Andrews Street, Lincoln. An old silver Peugeot 307 estate is said to have driven into the wall of the…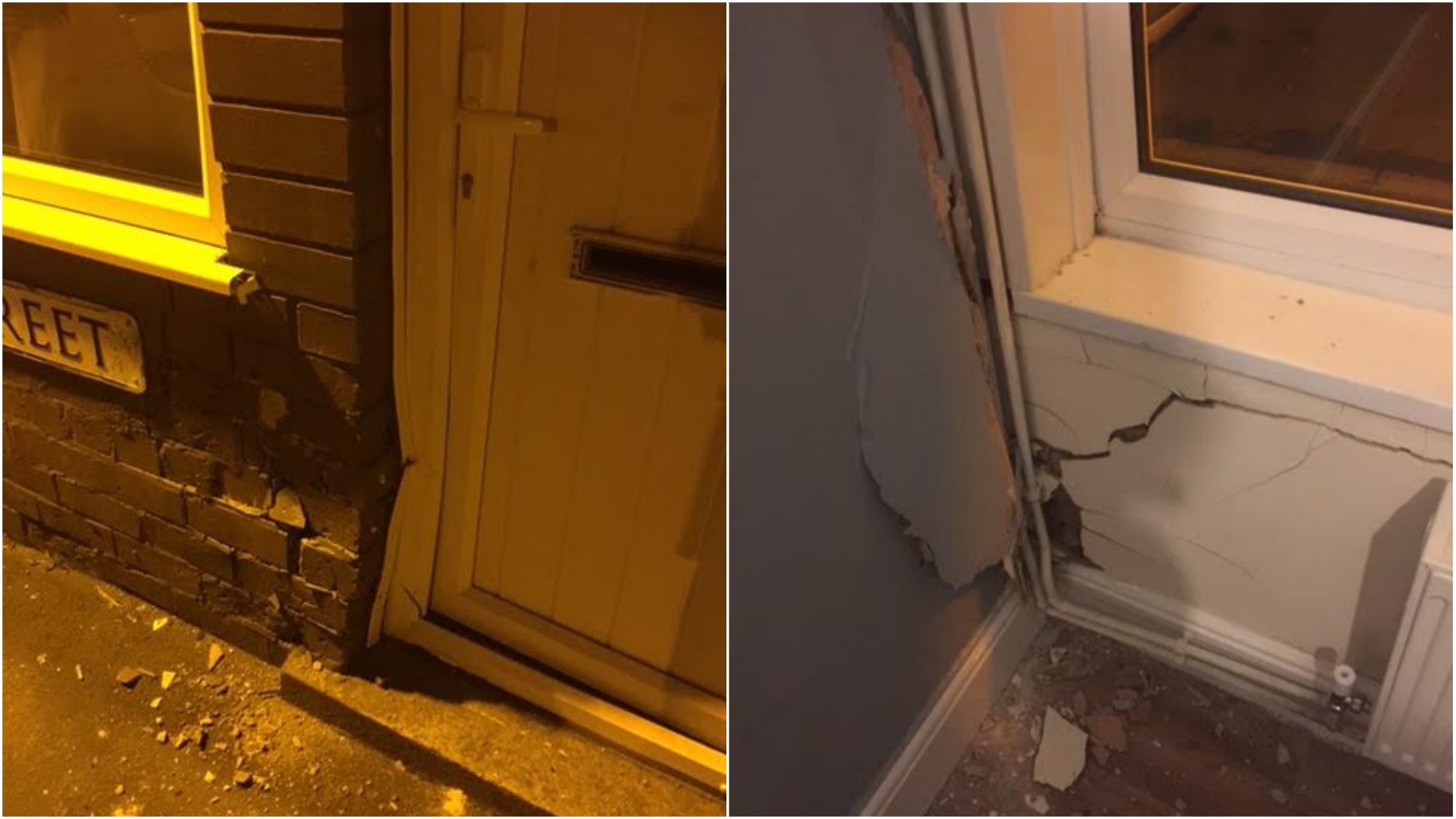 A Lincoln mum has said she has been left terrified after a car drove into her front room, where her twin boys usually sleep, before fleeing the scene.
The incident happened at around 9pm on December 2 on St Andrews Street, Lincoln.
An old silver Peugeot 307 estate is said to have driven into the wall of the house, before reversing and driving off.
Mum Lyndsey Bridge, 20, who rents the property, told The Lincolnite the car slammed into wall where where her one-year-old twins usually sleep if they are unable to settle in their rooms.
Luckily, Lyndsey's children were safely tucked up in bed at the time of the incident.
Lyndsey, 20, told The Lincolnite: "I was sat watching TV near the front room window and I was about to turn the TV off when I heard a massive bang.
"I didn't even hear the car coming, just when it drove forward into the house.
"It was lucky my boys were not in the room, I was terrified.
"I still can't get over it now. It keeps playing over in my head.
"It doesn't look bad from outside, but on the inside you can tell it has been hit hard.
"I can't sleep at night since it happened, every time I hear a car coming down the road I panic."
Lincolnshire Police said there have been no developments in the case and no arrests made. Anyone who witnessed the crashed or has any information shall call 101, quoting incident number 469.