December 7, 2016 10.12 am
This story is over 83 months old
Lincoln villager creates winter wonderland in back garden for charity
A woman in Branston, with the help of her son, has turned her garden into a winter wonderland to raise money for charity. Anna Millhouse, 70, first put the lights up outside her home on Lincoln Road last year and decided to raise money for charity after a friend suggested the idea. Last year Anna…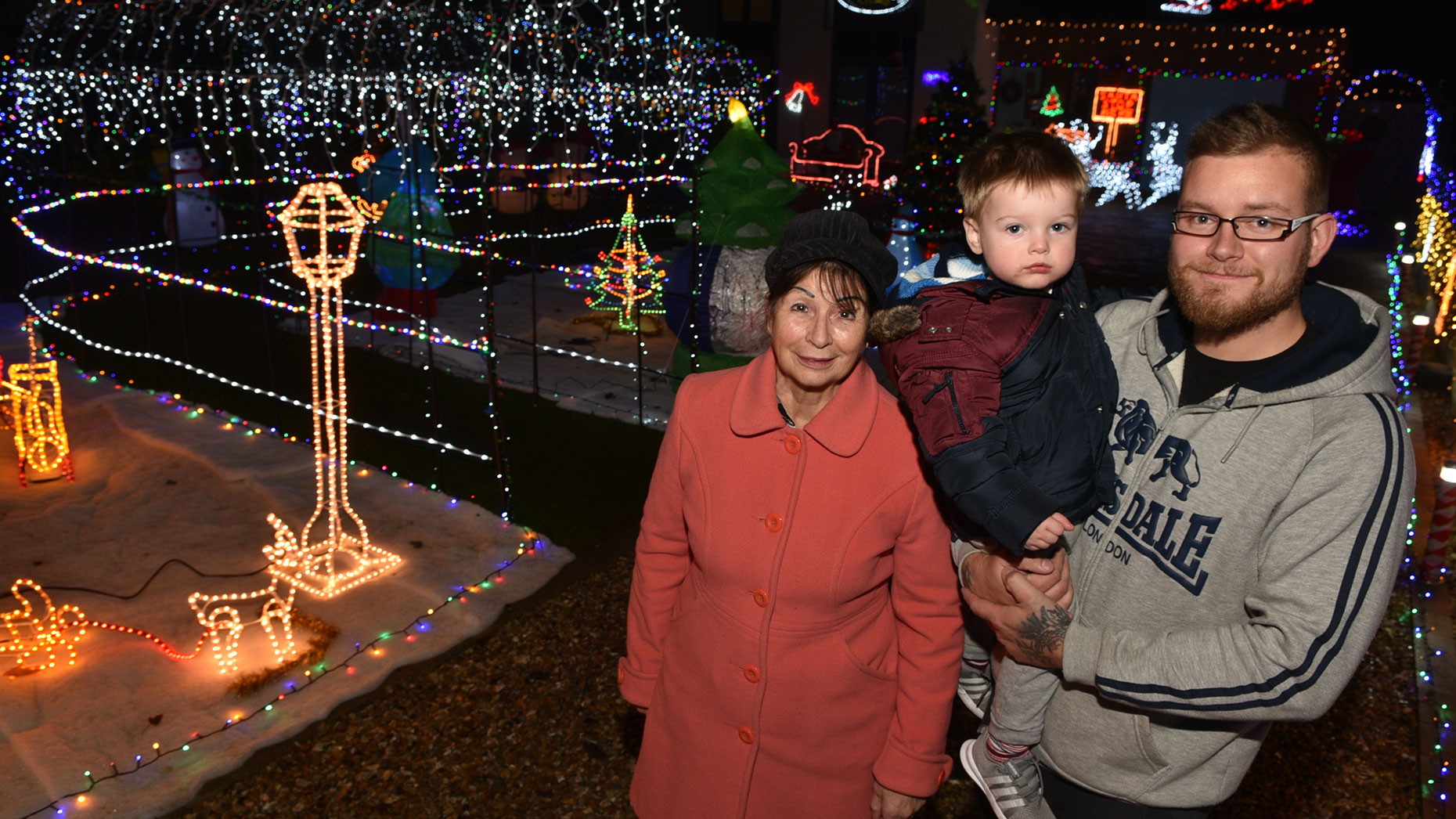 A woman in Branston, with the help of her son, has turned her garden into a winter wonderland to raise money for charity.
Anna Millhouse, 70, first put the lights up outside her home on Lincoln Road last year and decided to raise money for charity after a friend suggested the idea.
Last year Anna and her family helped raise £200 for Action for Children in Lincoln, which supports families with disabled children, and have already beaten that by raising £500 so far this year.
Anna has said she has spent thousands on the lights but has said she doesn't really think about the money, as long as it puts a smile on children's faces at Christmas.
Anna, who is the proud mother of 10 children, grandmother of 26 children and great-grandmother of 13 children told The Lincolnite: "We have always had Christmas lights but not as many as I've got now.
"We put lights up last year and someone said why don't you collect money for charity.
"It was then we were ispired to buy more lights and collect for charity.
"Before November my son, Bradley (26) made a sleigh and a tunnel walkway for the children to walk through.
"The children are amazed by it.
"The buzz of seeing the children happy and knowing we are giving to a good cause is amazing and people are so generous.
"I have suffered with depression for years but seeing all the children so happy makes me smile, it's given me a boost."