December 5, 2016 9.33 am
This story is over 67 months old
Lincolnshire Co-op homelessness campaign launched with £140k donation
Lincolnshire Co-op has kicked off a new campaign with a £140,000 donation of food, household goods and toiletries to homeless charities, including The Nomad Trust in Lincoln. During December, January and February, 14 homelessness charities, including The Nomad Trust, will be Lincolnshire Co-op's chosen Community Champions. This means that every time a member shops using their…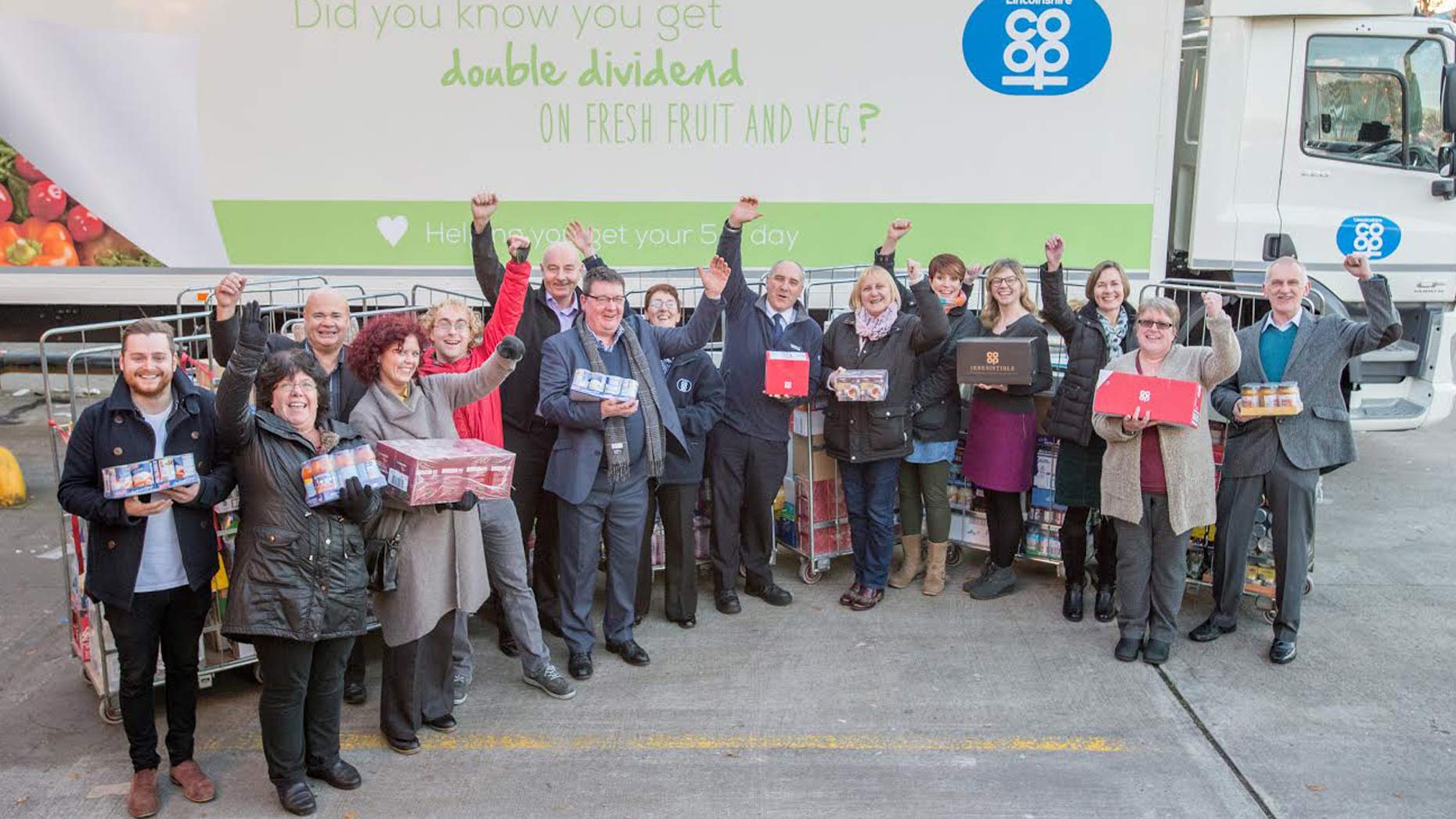 Lincolnshire Co-op has kicked off a new campaign with a £140,000 donation of food, household goods and toiletries to homeless charities, including The Nomad Trust in Lincoln.
During December, January and February, 14 homelessness charities, including The Nomad Trust, will be Lincolnshire Co-op's chosen Community Champions.
This means that every time a member shops using their dividend card, a donation will be made to one of those charities. Staff fundraising and the proceeds from the carrier bag levy will also go into the pot.
Products given away included:
720 cans of baked beans
1,080 packets of rice pudding
900 tins of vegetable soup
1,360 shower gels
600 boxes of tissues
1,200 bottles of washing up liquid.
Fundraising
Fundraising will include The Big Co-op Christmas Raffle taking place in food stores, pharmacies, post offices and travel branches throughout December.
Tickets cost £1 and prizes include a 48 inch HD television, a tablet, gift experiences and vouchers.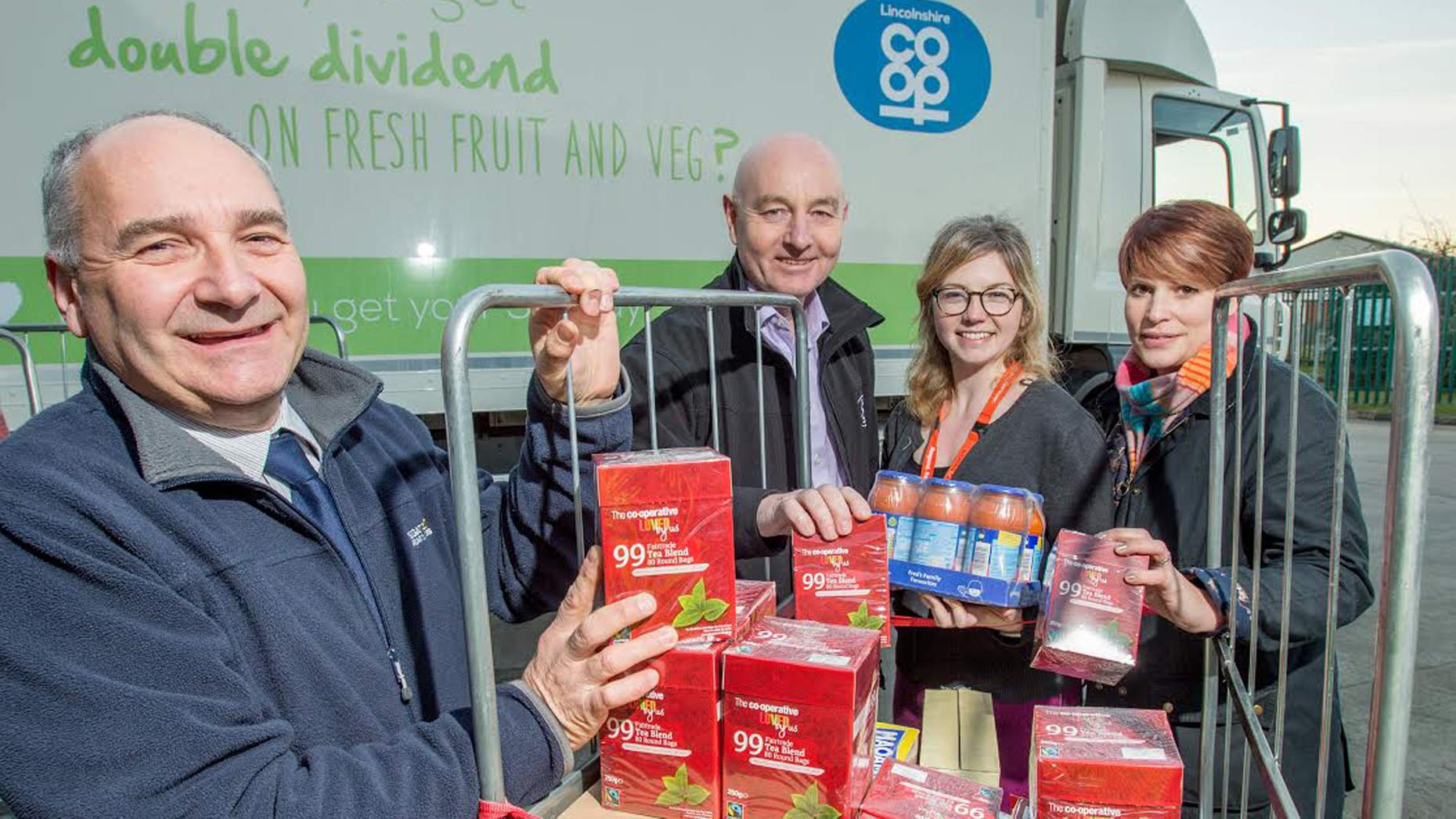 Until mid-December, Lincolnshire Co-op's 13 travel branches are running the Santa's Suitcase appeal.
Colleagues will be collecting unwrapped gifts which can be distributed by the charities to homeless people at Christmas.
Donations being collected include:
Hats
Scarves
Gift sets
Chocolates
Puzzles
Books
For the whole three-month period, customers of Lincolnshire Co-op's 49 pharmacies will be encouraged to donate toiletries to homeless people.
Lincolnshire Co-op's Community Manager Sam Turner said: "We've started with this major donation of groceries, which will help people in emergency and 'move on' accommodation."
Food given to The Nomad Trust will help feed people staying at the charity's emergency accommodation.
Victoria Bradshaw, from The Nomad Trust said: "This donation and Lincolnshire Co-op's support over the next three months will be a great help to us as we rely on fundraising and the help of local businesses."