December 8, 2016 8.33 pm
This story is over 83 months old
Medieval procession 'cries Christmas' through Lincoln
Late night shoppers on Lincoln High Street were treated to a Medieval musical procession this evening. The group were Crying Christmas through the city, stopping at historic points for readings and song. The Crying Christmas tradition originates from the 16th century, written by the Official Recorder for the Common Council of Lincoln, William Hyde in…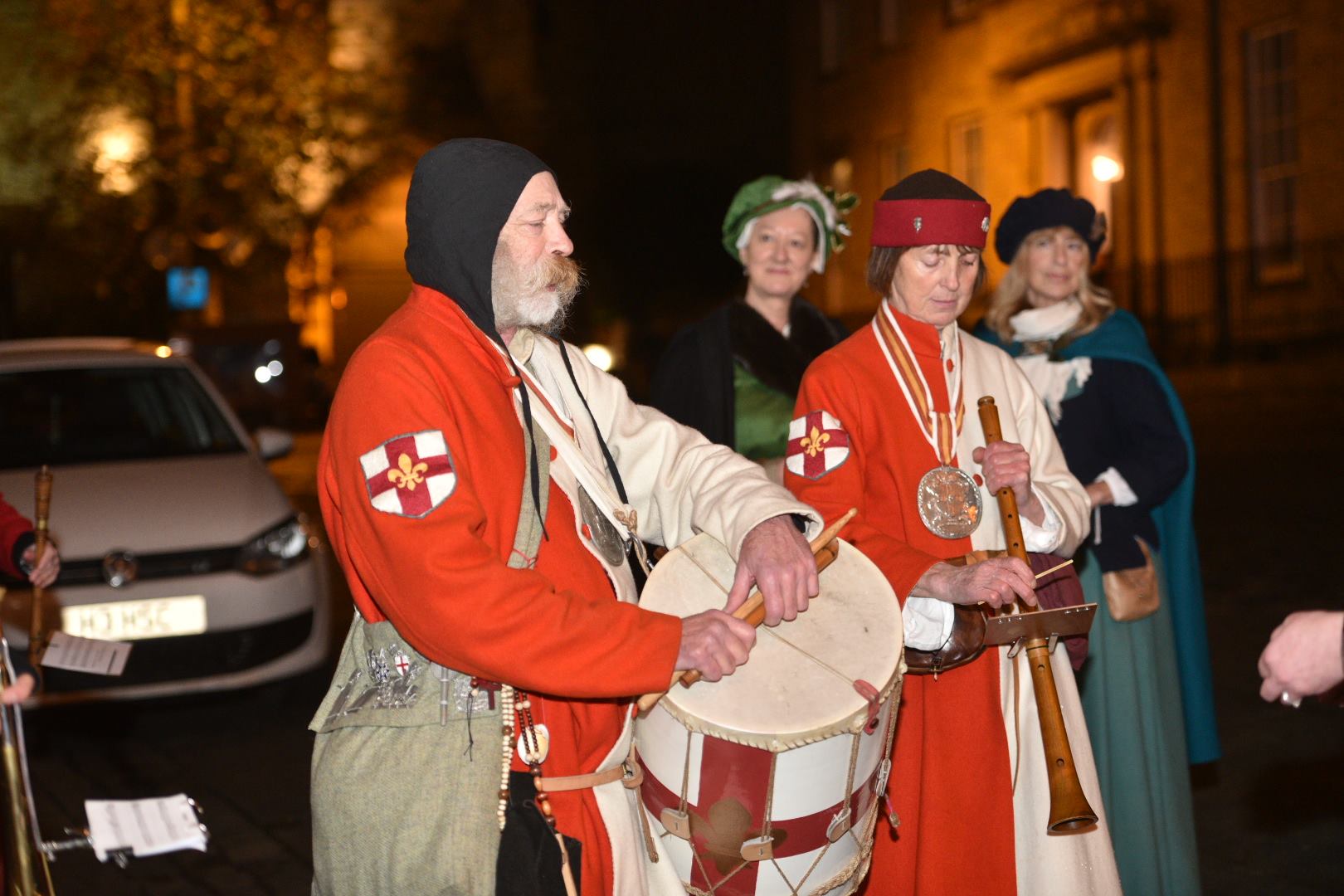 Late night shoppers on Lincoln High Street were treated to a Medieval musical procession this evening.
The group were Crying Christmas through the city, stopping at historic points for readings and song.
The Crying Christmas tradition originates from the 16th century, written by the Official Recorder for the Common Council of Lincoln, William Hyde in 1565.
The parade arrived outside St Benedict's Church, where a carole service was led by the Lincoln Industrial Chaplain and Chaplain to the City of Lincoln Freeman.
Local schoolchildren also performed a number of carols for the crowds.