January 16, 2017 11.16 am
This story is over 63 months old
Japan Festival returning to Lincoln next month
An ever-growing festival celebrating Japanese culture is set to return to Lincoln for a fourth year this February half term. The festival started in 2012, as a single day event showcasing examples of Japanese Film. Organisers Blueprint: Film Foundation have been expanding ever since, adding a host of low cost cultural activities and arts. The…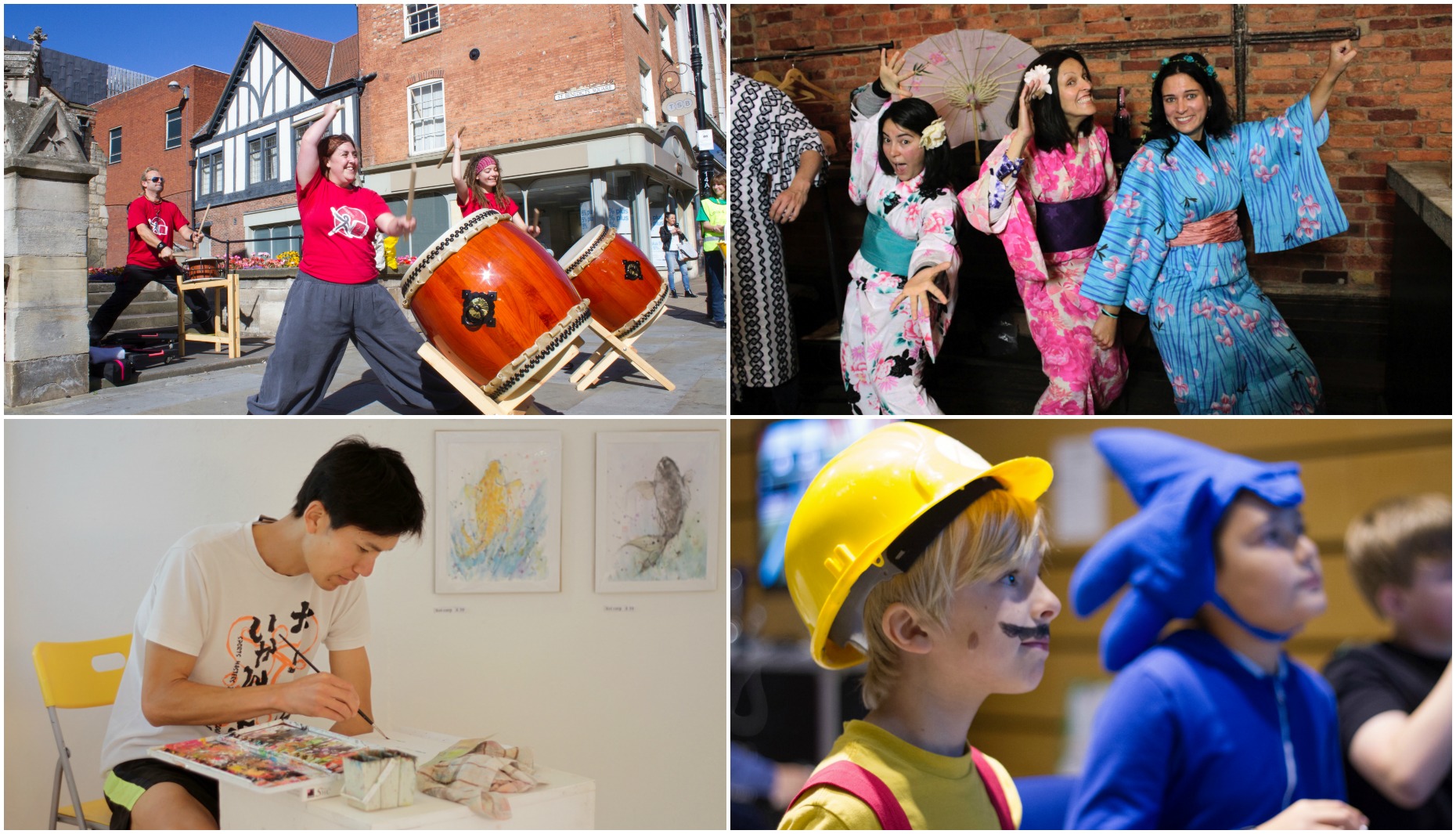 An ever-growing festival celebrating Japanese culture is set to return to Lincoln for a fourth year this February half term.
The festival started in 2012, as a single day event showcasing examples of Japanese Film. Organisers Blueprint: Film Foundation have been expanding ever since, adding a host of low cost cultural activities and arts.
The 2017 festival will span eight days from Saturday, February 11 to 18, and take place across venues and locations in the city, offering something for all ages and interests.
The schedule includes film, theatre, live music, Nintendo gaming, sushi rolling, Japanese craft workshops and lots more.
Kicking off in the Drill Hall with the 2015 festival favourite, a Nintendo Gaming Event, the all-dayer will feature a number of different consoles and games stretching back to the early days of Nintendo and celebrating recent advances.
Entry to the event is free with participants able to challenge each other on different games and consoles. For those feeling particularly brave however, they can enter a tournament for £3 for a chance to win a prize.
During the festival, Japanese practitioners will travel from all over the UK to showcase their artwork, creativity and culture.
One stand out show will be Ruchi's 'The Tale of The Ancient Lights' an imaginative tale taking influences from manga, Japanese folklore and martial arts, culminating in a 45 minute solo performance using magic, circus skills and dance.
The festival will also be running over Valentines Day – providing some engaging alternatives to celebrations. During the day, guests can learn the art of Ikebana – Japanese flower arranging – and create a stunning arrangement to take home to their loved one.
In the evening, Stokes at The Collection will host some stunning live classical Japanese music, featuring Akayo Hotta-Lister, a master of the Koto (Japan's answer to the harp).
For the full programme and to book festival tickets, visit the Japan Festival website here. Organisers can be contacted on [email protected]
The project is supported by Lincoln Cultural Arts Partnership, Arts Council England, Awards for All, Sasakawa Foundation and the Japan Society.