January 27, 2017 11.08 am
This story is over 82 months old
Lincoln Cathedral transformation project awarded £1.5m grant from David Ross Foundation
A £1.5 million grant has been donated to a major project which will transform Lincoln Cathedral's visitor offer with a new shop, cafe, learning centre and conservation works. The donation has bee approved by the David Ross Foundation, which offers opportunities to children and young people through sports, education arts and the community. Funds will be used towards the…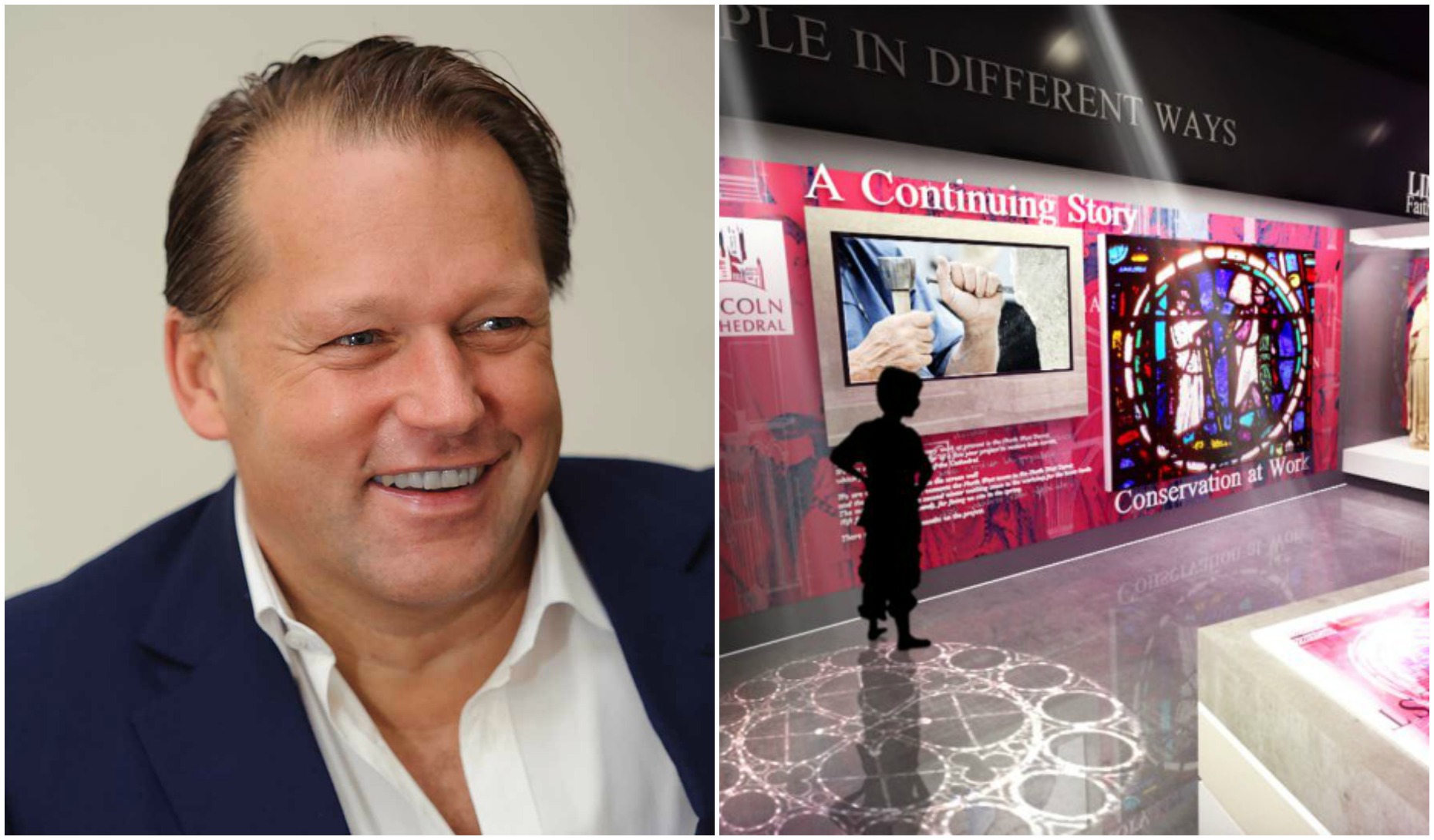 A £1.5 million grant has been donated to a major project which will transform Lincoln Cathedral's visitor offer with a new shop, cafe, learning centre and conservation works.
The donation has bee approved by the David Ross Foundation, which offers opportunities to children and young people through sports, education arts and the community.
Funds will be used towards the Learning and Discovery wing of the £16 million Lincoln Cathedral Connected project, to be called the David P.J. Ross Education Centre.
This builds on the success of the David P.J. Ross Magna Carta Vault opened in 2015 which was also made possible by a donation from foundation, set up by Lincolnshire philanthropist and co-founder of Carphone Warehouse David Ross.
The Lincoln Cathedral Connected vision is hoped to preserve the 900-year history of the iconic building and place of worship, as well as living new life to unseen spaces as a growing visitor attraction.
The Development Stage of the Lincoln Cathedral Connected Project is now complete and the project team is awaiting confirmation of the Delivery Stage funding from the Heritage Lottery Fund.
David Ross said "I am very pleased to be supporting this project and will look forward to working with Lincoln Cathedral, the Historic Lincoln Trust and The David Ross Education Trust on such an iconic project. We look forward to organising a programme of activities for schools in the future."
The Very Reverend Christine Wilson, Dean of Lincoln said: "Lincoln Cathedral Connected is an exciting and ambitious project that will greatly enhance the visitor experience and shape the future of the Cathedral.
"We are delighted that The David Ross Foundation has chosen to support this project with such generosity.
"It will greatly benefit visitors, staff and the wider community contributing a further boost to the local economy. It is wonderful to receive this significant encouragement and we look forward to getting started."
Lord Cormack, Chairman of the Historic Lincoln Trust, added: "It is wonderful news that a great Lincolnshire philanthropist has made another contribution to our historic city.
"In doing so, he has shown both dedication and foresight. His generosity will enable us to create an Education Centre at the Cathedral that will be second to none."
Also see out video about the plans for Lincoln Cathedral: