January 9, 2017 10.19 am
This story is over 66 months old
'They're not welcome': MP's fury after appalling Cleethorpes vandalism
Cleethorpes MP Martin Vickers has said those responsible for the "disgraceful" vandalism to historic shelters in the town "are not welcome". Thugs spray painted a number of crude and infantile images on the shelters at Kingsway last week, which have been there since the early 20th century. Every single one of the shelters was vandalised, and in need of…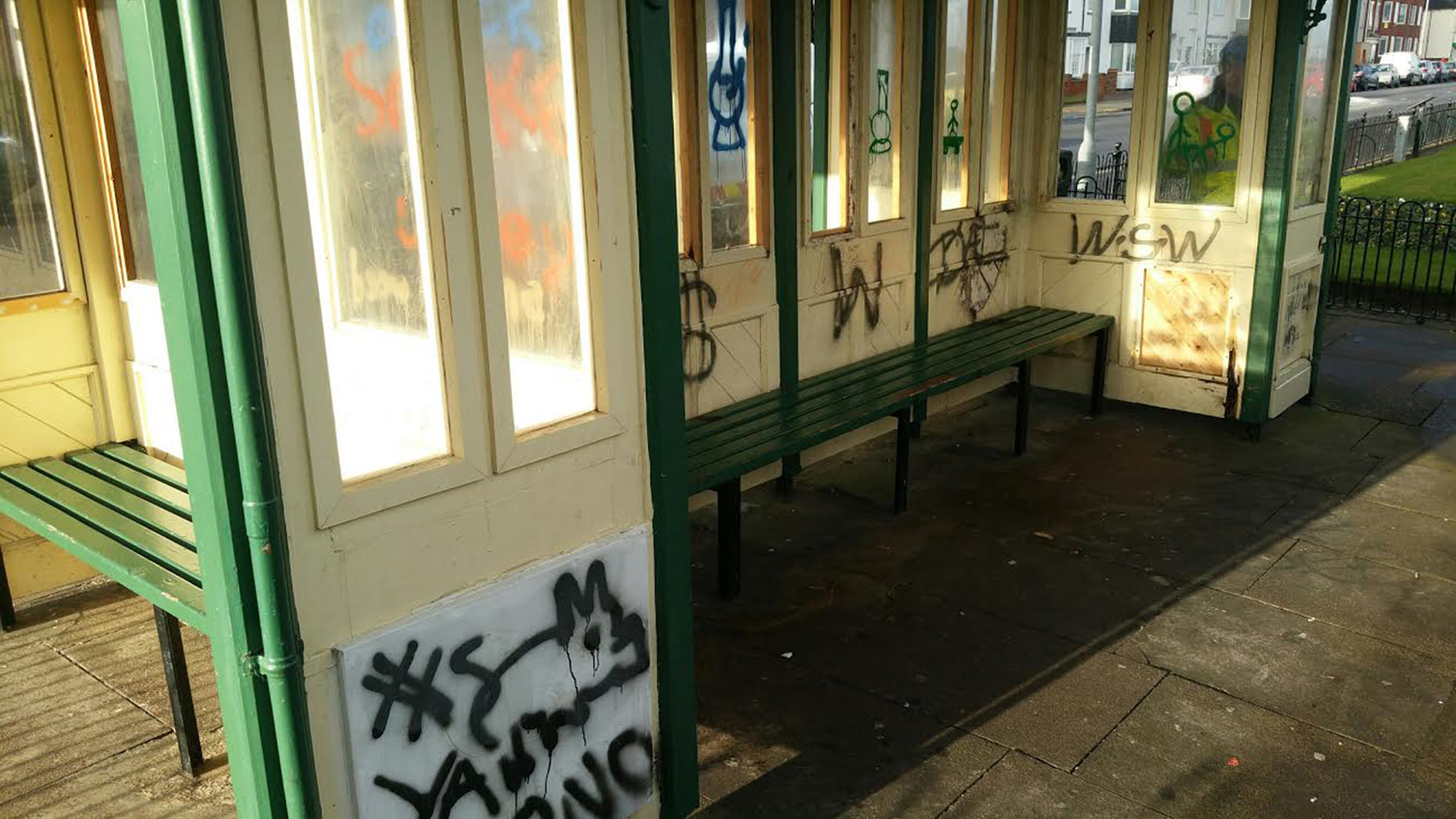 Cleethorpes MP Martin Vickers has said those responsible for the "disgraceful" vandalism to historic shelters in the town "are not welcome".
Thugs spray painted a number of crude and infantile images on the shelters at Kingsway last week, which have been there since the early 20th century.
Every single one of the shelters was vandalised, and in need of repairs by North East Lincolnshire Council's street cleaners.
The council began the clean up process on the afternoon of Thursday, January 5, with the cost likely to run into the thousands of pounds.
Martin Vickers told Lincolnshire Reporter: "The vandalism in Cleethorpes is appalling and disgraceful and I hope the culprits are caught and severely punished.
"The resort is on the up and those responsible are not welcome.
"An enormous amount of effort from the council, local businesses and volunteers to make Cleethorpes such a welcoming place and local people are rightly disgusted by this sort of behaviour."
" I welcome the response of the police and I know they will do all they can to prevent this in future, but we all recognise they can't be everywhere at once.
"We tend sometimes to consider vandalism as anti-social behaviour; yes it is but its also criminal damage and should be punished severely."