January 4, 2017 2.30 pm
This story is over 82 months old
Video: Residents confront youths on Cleethorpes beach in foul-mouthed and bitter exchange
A spiteful confrontation between a group of youths and men next to Cleethorpes beach has been watched more than 100,000 times on social media. The video starts with the youths hurling foul-mouthed language with racial connotations, while the men filming the incident accuse them of vandalising the rides on the beach. Quickly, the conversation escalates and…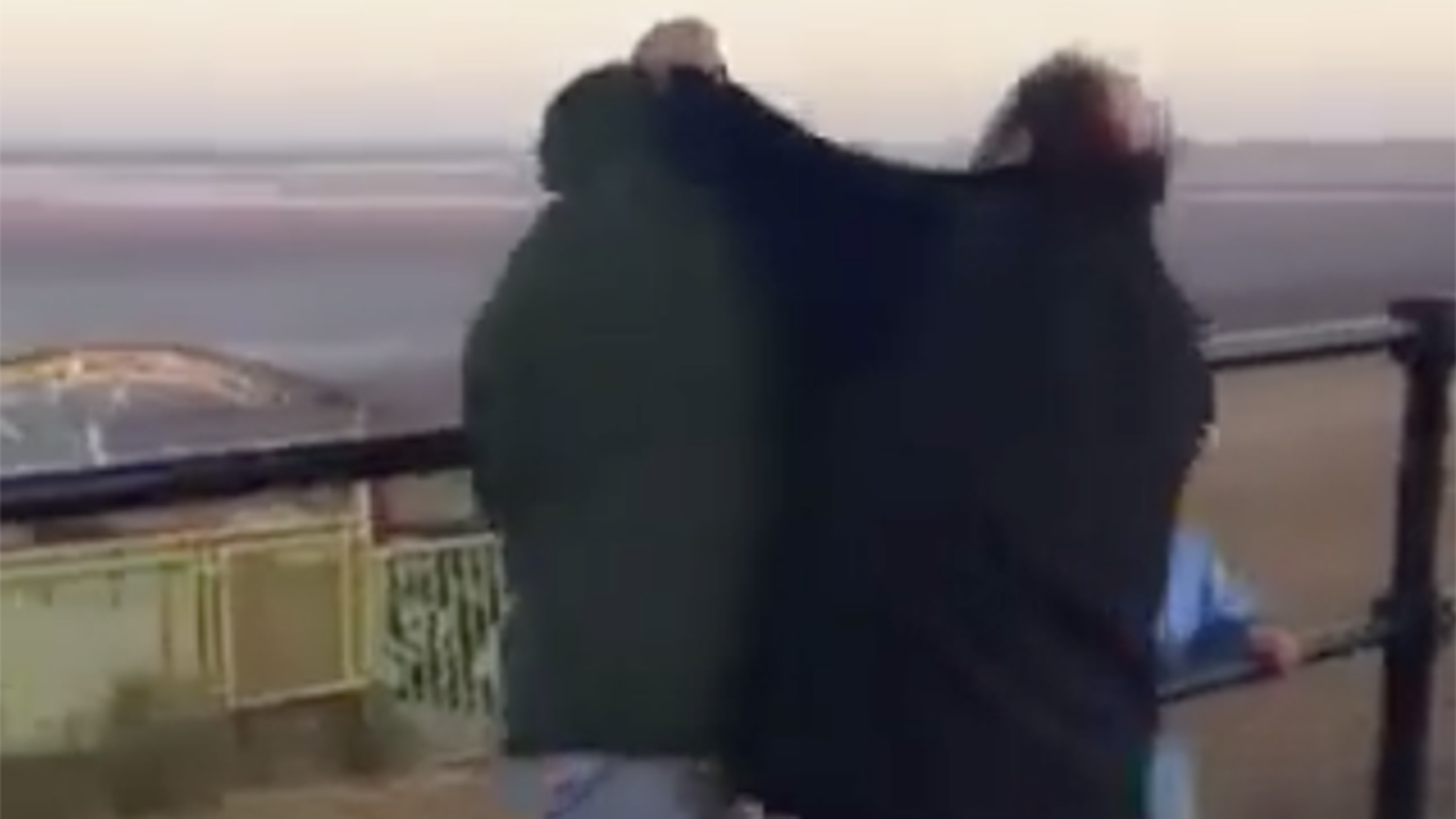 A spiteful confrontation between a group of youths and men next to Cleethorpes beach has been watched more than 100,000 times on social media.
The video starts with the youths hurling foul-mouthed language with racial connotations, while the men filming the incident accuse them of vandalising the rides on the beach.
Quickly, the conversation escalates and becomes even more vicious and insulting, with tempers truly flaring when family members are referred to in an unpleasant and unflattering manner.
One of the youths, dressed in a black hooded top, then confronts the men shouting the abuse and slaps one of their caps off before walking away.
A second youth in a green hooded top then picks up the hat and tries to make off with it.
One of the men then grabs him and a small scuffle ensues.
Following this, the teenagers walk away with one of the people behind the camera, who speaks earlier in the video, shouting: "What is it with people"?
The video was posted on the Spotted: Grimsby Facebook page and has been viewed more than 100,000 times in less than 24 hours.
---
Watch the video below. Please be aware that there is strong language from the outset and the nature of conversation could be upsetting to some readers.