'My angels in diguise': Lincoln man reunited with ambulance crew who saved his life
A Lincoln man who suffered life changing head injuries when he was hit by a car last year has been reunited with the ambulance crew who saved his life. Michael Govier, 24, along with his partner Melissa Hearn, 25, and their son Evelyn met up with East Midlands Ambulance Service (EMAS) team members Steve Reid and…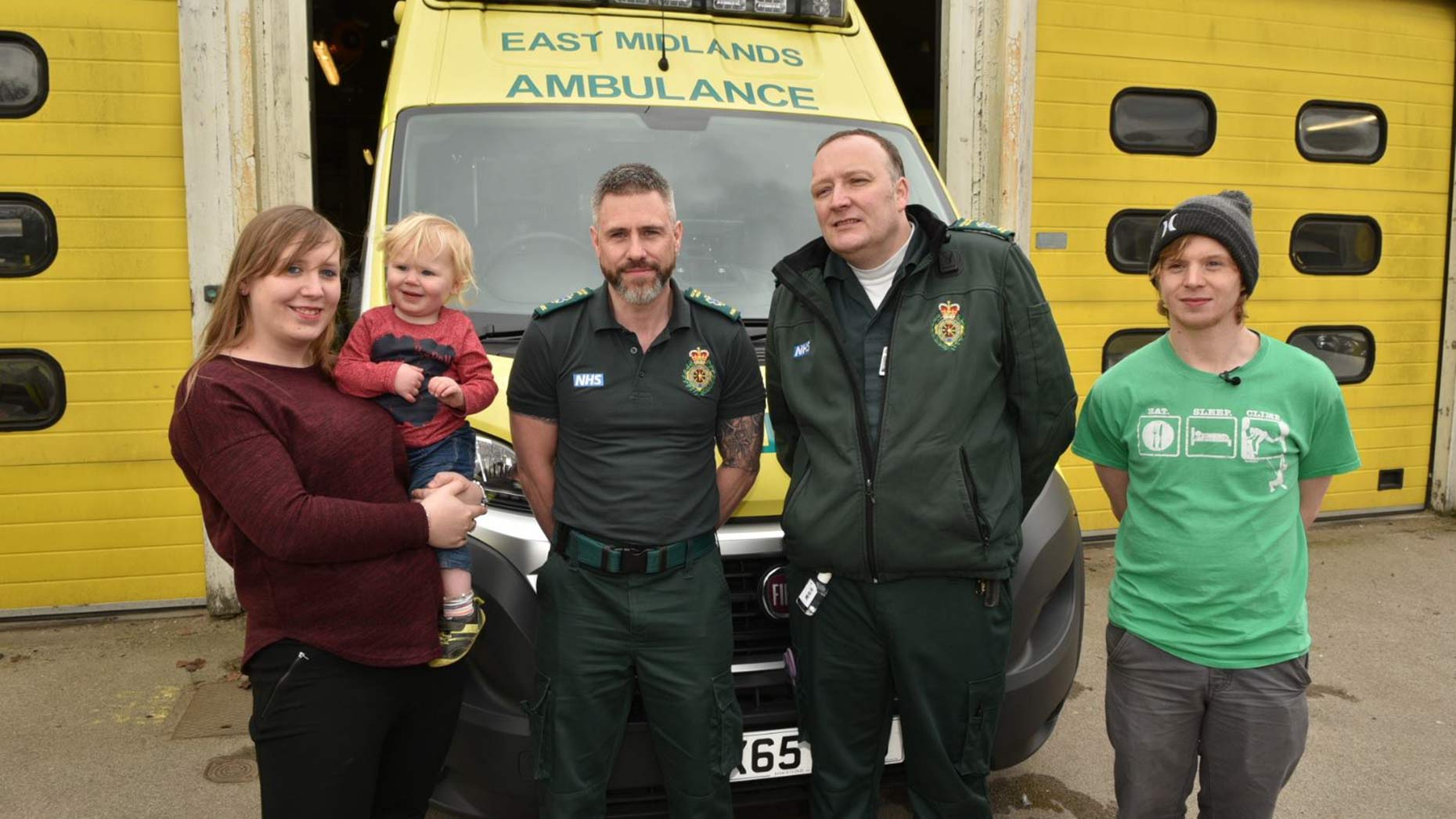 A Lincoln man who suffered life changing head injuries when he was hit by a car last year has been reunited with the ambulance crew who saved his life.
Michael Govier, 24, along with his partner Melissa Hearn, 25, and their son Evelyn met up with East Midlands Ambulance Service (EMAS) team members Steve Reid and Dave Tomlinson on Monday, Friday 27, who saved his life.
After finishing work on July 29, 2016, Michael set of on his usual cycle ride home, where he was hit by a car on Newark Road, towards the Doddington Road junction.
His head had taken the force of the impact when he collided with the car's windshield before ricocheting off.
Michael was looked after by Steve and Dave before being taking to Queen's Medical Centre in Nottingham.
Miraculously, Michael was in ICU for just two days followed by five days on a specialist trauma and neurology ward.
Michael now suffers with severe memory loss and has said Melissa has been amazing throughout his recovery.
He told The Lincolnite: "My family have been amazing, they have helped me through everything because it hasn't been easy but I am just thankful I am here.
"I also want to give a massive thank you to the paramedics for what they did for me, they are little angels in disguise."