February 24, 2017 8.08 am
This story is over 58 months old
Deputy Police and Crime Commissioner rescues lorry driver who crashed during Storm Doris
A driver who lost control of his lorry in the high winds caused by Storm Doris was rescued by the Deputy Police and Crime Commissioner. Stuart Tweedale was driving along the B1188 near Ruskington when he came across the lorry on its side and shedding diesel, as well as its load of straw bales. His…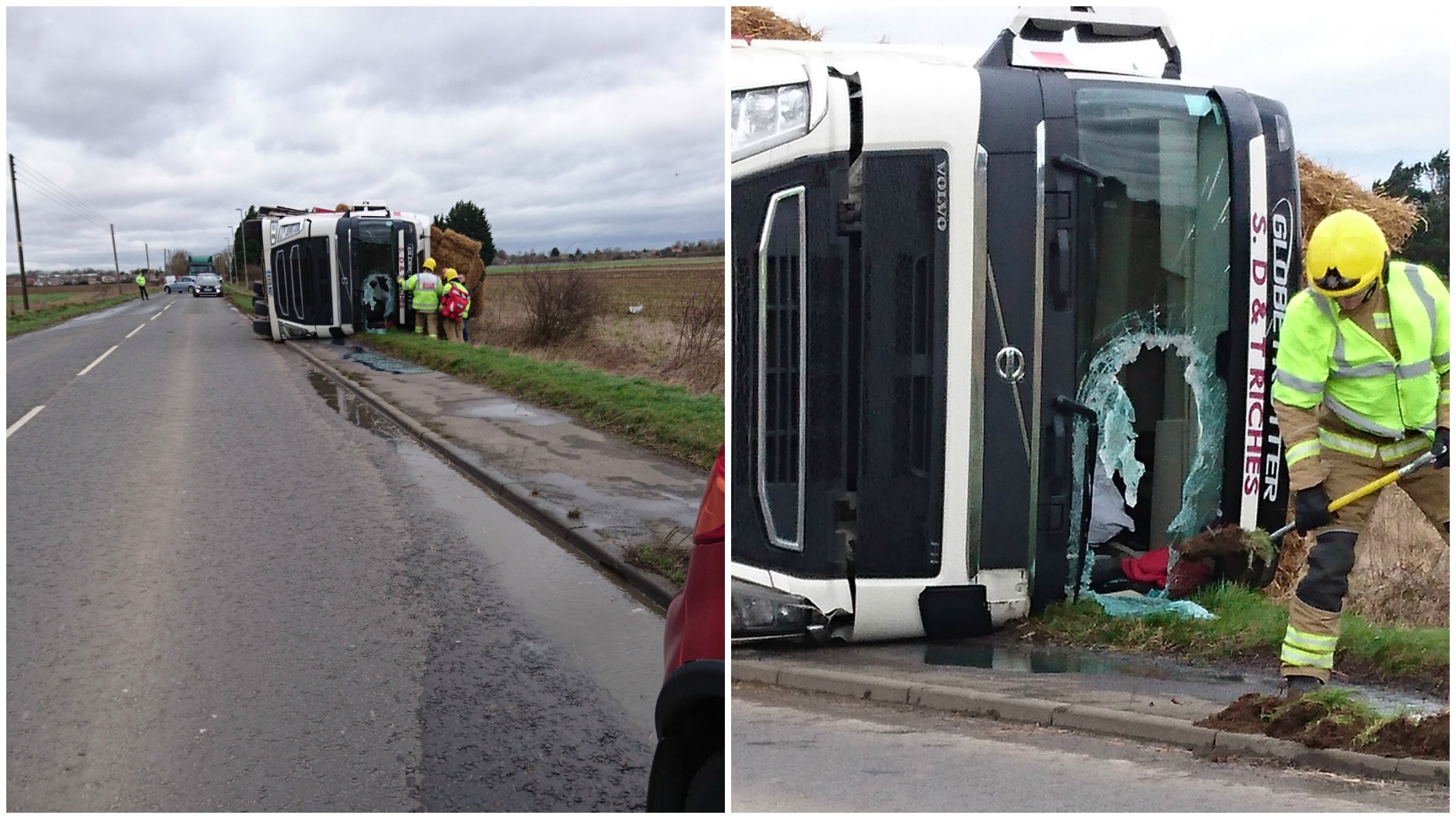 A driver who lost control of his lorry in the high winds caused by Storm Doris was rescued by the Deputy Police and Crime Commissioner.
Stuart Tweedale was driving along the B1188 near Ruskington when he came across the lorry on its side and shedding diesel, as well as its load of straw bales.
His friend and local letting agent Craig Nairn had also stopped at the scene and, with the cab on its side the two men could not get the driver out.
So Craig grabbed a hammer and Stuart smashed the windscreen before dragging the cabbie out and helping him away from the crash scene.
Fire services attended and an ambulance was called but cancelled as the driver was not seriously injured.
The road was temporarily closed to allow for recovery of the lorry.
Stuart said: "I was just doing what any normal person would do and having Craig there made it so much easier to get the driver out.
"You just never know what's going to happen and I thought that diesel and straw was certainly not a good combination so it was best to get the poor driver out as soon as possible.
"Thankfully I don't think he was injured but a little shaken by the experience."