February 17, 2017 2.34 pm
This story is over 58 months old
Hero or villain? Lincolnshire taxi driver blocks mobile speed camera with car
A taxi driver pictured blocking a mobile speed camera in Grimsby has been labelled a hero on social media, while at the same time provoking furious responses from some residents believing the stunt could be putting innocent lives at risk. The photo, found on Facebook page Spotted: Grimsby on Friday, February 17, shows a taxi on…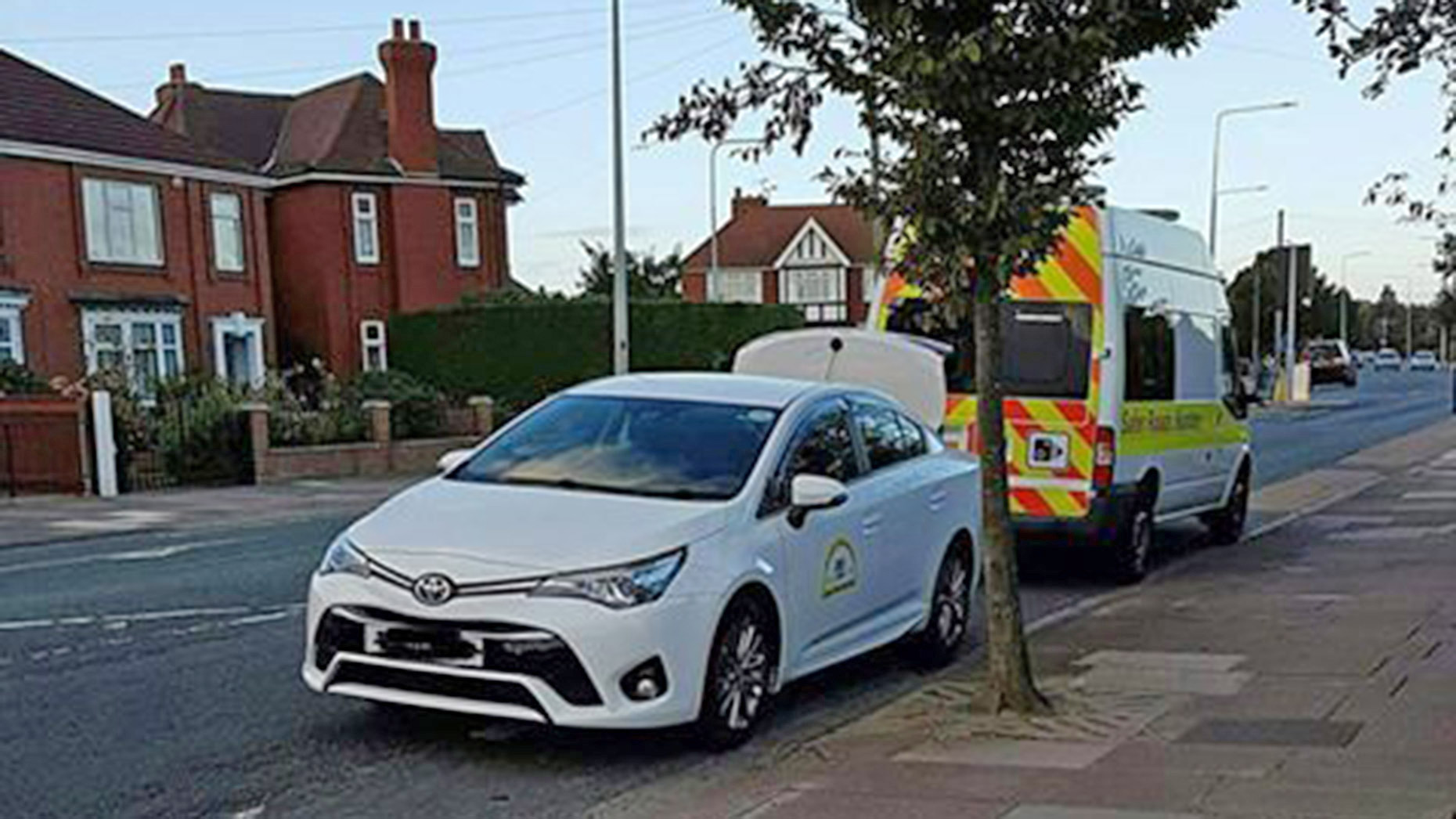 A taxi driver pictured blocking a mobile speed camera in Grimsby has been labelled a hero on social media, while at the same time provoking furious responses from some residents believing the stunt could be putting innocent lives at risk.
The photo, found on Facebook page Spotted: Grimsby on Friday, February 17, shows a taxi on Clee Road opposite the junction of Davenport Drive with its boot open – covering a Safer Roads Humber speed camera.
It is unknown why the taxi driver has done this, however one man from Skelton was featured in the Metro earlier this week for a similar act.
Chris Welford, who passing drivers dubbed a 'hero', blocked a speed camera with the boot door of his BMW after being caught speeding on a stretch of road in North Yorkshire.
Police later suggested that this was a 'silly' and 'irresponsible' stunt.
Mixed reactions
The taxi driver's actions have divided opinions amongst Grimsby residents.
Helina-Mae Rhodes said: "Don't want a ticket, don't speed.
"It's not that hard a concept to grasp."
Peter Dexter added: "Why don't drivers slow down?
"Yes it's a way of making money but on the serious side when your child is hit by a speeding car what do you all call for."
Steve Stiffell also posted:
"Instead of sat there for hours earning easy money they could be out catching real criminals."
Fletcher Burton said: "But that driver could cause an accident and possibly help to kill someone because people are speeding."
However, some people found the act hilarious.
Simon Butts said: "What an absolute LAD."
Connor Bentley added: "Not all heroes wear capes."
---
Also see: Mobile speed camera locations in northern Lincolnshire – February 13 to 19