New Grimsby Town community stadium moves one step closer
Hopes for a new community stadium for Grimsby Town are closer to becoming a reality after the council approved the next stages in development of the multi-million pound project. As previously reported, the proposals being considered include a 14,000 capacity football stadium, a new ice rink facility, additional sports and leisure facilities, retail and food…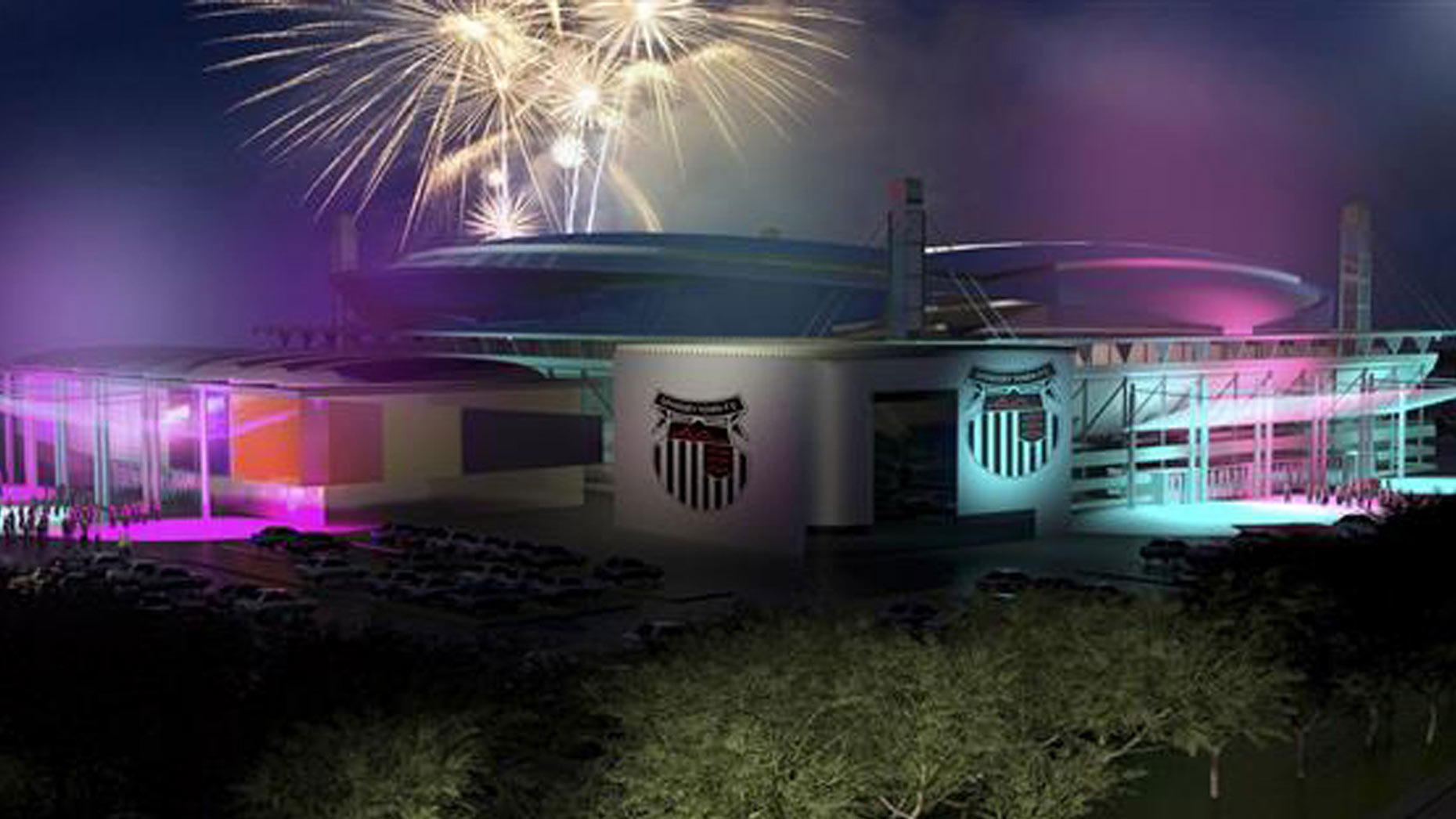 Hopes for a new community stadium for Grimsby Town are closer to becoming a reality after the council approved the next stages in development of the multi-million pound project.
As previously reported, the proposals being considered include a 14,000 capacity football stadium, a new ice rink facility, additional sports and leisure facilities, retail and food and beverage outlets.
A special meeting of North East Lincolnshire Council's Cabinet supported recommendations to grant an option, subject to the necessary planning permissions being approved, for Grimsby Town and their developers Extreme to purchase council-owned land on Peaks Parkway.
Councilllor Peter Wheatley, Cabinet member for regeneration, skills and housing at the council, said: "At somewhere in the region of £250 million, this is probably the largest development this council has ever had to deal with, so we need to ensure the proper processes are followed.
"This area cannot afford to stand still in terms of regeneration and the developers have told us they're very keen to help us develop our brownfield sites across the borough for housing as part of the enabling development for this project.
"As part of the planning process, we will now need to make sure people right across North East Lincolnshire have the opportunity of putting forward their views on these proposals, but we have been dealing with this issue for a considerable time
"We've always said we want to get the best deal for the borough, but this doesn't happen overnight and it's important that we consider all the relevant issues to inform any decisions. This is very much the next stage in that process."
"We owe it to the area to do all we can to see a new community stadium built, within following a strict process when there's the potential for public property and resources to be used."