Quiet start on first day of Lincoln park and ride service
Lincoln's first permanent park and ride service was launched on the morning of Monday, February 20, with drivers welcoming just a few passengers on their first runs. The service runs from Waitrose on Nettleham Road to the temporary bus station on Tentercroft Street. The first bus left at 7am. The Lincolnite's photographer took a ride on one of…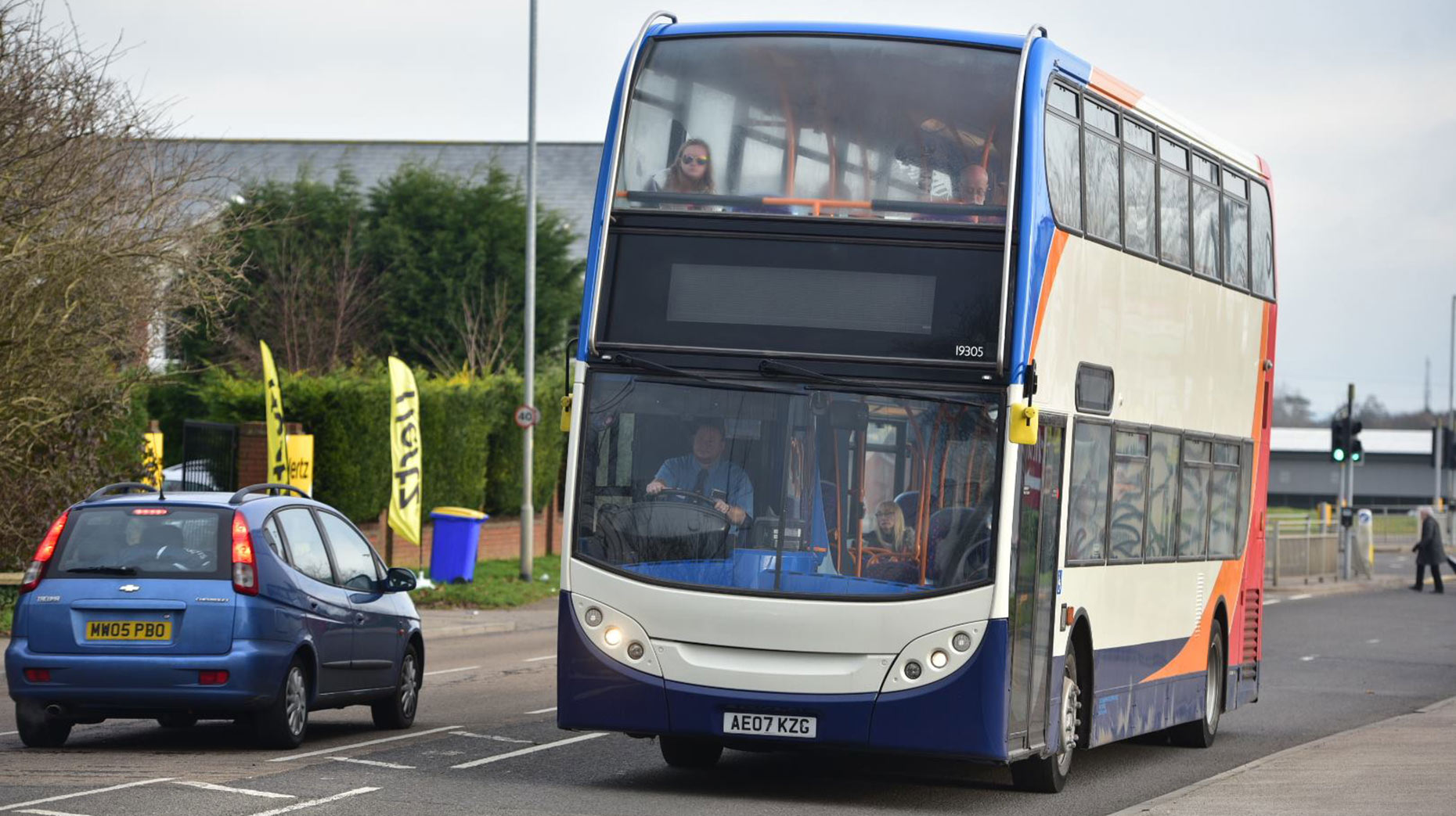 Lincoln's first permanent park and ride service was launched on the morning of Monday, February 20, with drivers welcoming just a few passengers on their first runs.
The service runs from Waitrose on Nettleham Road to the temporary bus station on Tentercroft Street.
The first bus left at 7am. The Lincolnite's photographer took a ride on one of the buses, but was the only person on board at 9am – and that particular driver's first customer.
By mid morning, around 20 cars were parked in the service spaces, organisers said.
It is intended to provide an easy and affordable alternative for shoppers and commuters to get into the city centre without driving.
Some commuters blamed the initial low turnout on lack of communication.
One local bus user, who didn't wish to be named, said: "Some people might not be clear where to catch the park and ride. There are no signs or bus branding."
However, others were optimistic. Val Cooper said: "Finally. We have visited many cities with this service. Pity it's taken Lincoln so long to start getting into gear. Let's hope it's just the beginning"
The first bus left Waitrose this morning just before 7am. They run every 15 minutes throughout the day, although services at peak times and the evening will vary.
The charge for the return park and ride service is £2.50, which is payable on the bus. It is free to park and also free for concessionary bus pass holders after 9:30am.
Stops will be at:
Nettleham Road opposite the Waitrose car park
Northgate next to Lincoln Cathedral
Broadgate
Lincoln Bus Station
The service has been organised by Lincoln Business Improvement Group (Lincoln BIG), in partnership with Stagecoach East Midlands and Waitrose. It is also supported by Lincoln Council and Lincolnshire County Council.
Lincoln BIG chief executive Matt Corrigan said: "About 20 cars/ 30 people were using the service by mid-morning today which we were very pleased with, users included commuters, shoppers and tourist visitors.
"It's early days but we are very pleased with the way that things have started and we expect numbers to grow as signage and publicity increases and people get to know the service."
If the park and ride service is successful, it may be replicated in other locations around the city.
Did you take advantage of the new park and ride service today? Let us know what you thought in the comments below.