February 22, 2017 3.22 pm
This story is over 58 months old
Storm Doris warning update: Prepare for travel disruption and danger from flying debris
Forecasters are warning of potential travel disruption in Lincolnshire tomorrow ahead of Storm Doris, with a danger of injury from flying debris caused by gusts up to 80mph. The Met Office has issued an amber warning for wind valid from 6am until 8pm on Thursday, February 23. Heavy rain is also expected through much of the…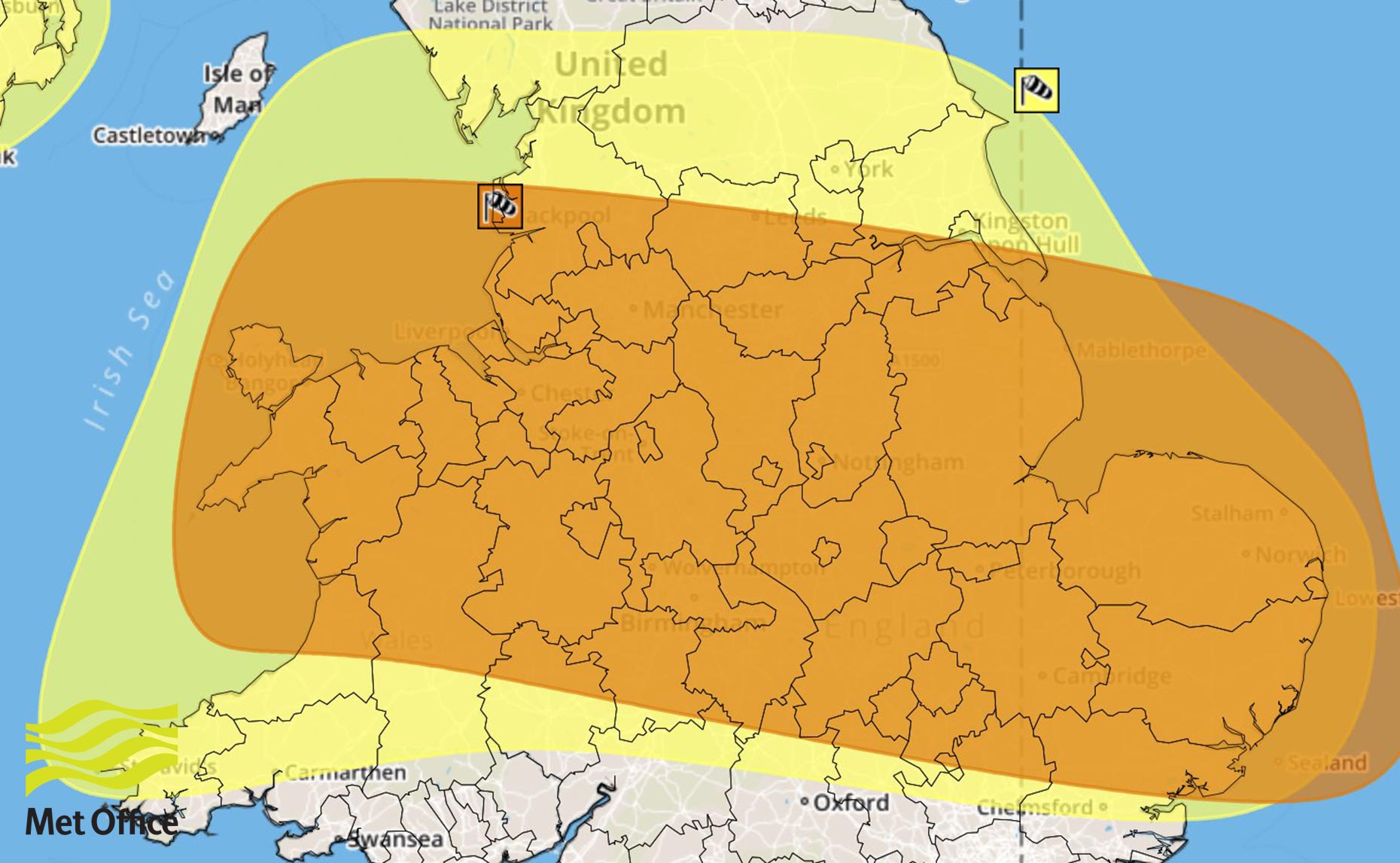 Forecasters are warning of potential travel disruption in Lincolnshire tomorrow ahead of Storm Doris, with a danger of injury from flying debris caused by gusts up to 80mph.
The Met Office has issued an amber warning for wind valid from 6am until 8pm on Thursday, February 23.
Heavy rain is also expected through much of the county tomorrow, especially in the afternoon.
Temperatures are expected to drop down to 4℃ due to wind chill, with rain showers are forecasted from 8am through to 9pm.
The Met Office said: "Some very strong winds are expected on Thursday in association with Storm Doris with gusts of 60-70 mph likely, and 70-80 mph on coasts and hills.
"Whilst the strongest winds look to be only short-lived, damage to structures, interruptions to power supplies and widespread disruption to travel networks are likely, with a danger of injury from flying debris.
"Trees are also likely to be damaged or blown over."
Highways England has also warned of a particularly high risk to high-sided vehicles, caravans and motorbikes on exposed sections of roads.
Richard Leonard, Highways England's head of road safety, said: "We're expecting Storm Doris to have a significant impact on the roads throughout the day tomorrow so are urging drivers to consider changing their plans if necessary and to slow down in stormy weather.
"Our traffic officers will also be ready to respond to any incidents during Storm Doris, and we're urging drivers to respond to the changing conditions on the road to stay safe."
Be prepared
There are many ways you can keep safe during strong winds by being prepared. Tips include:
Secure items outside your home that could be blown away, such as patio furniture, bins etc
Place cars in garages or where they will be protected from flying debris, such as tiles or branches for example
Remove items from around your home that may be blown into windows/patio doors
Keep pets indoors. Shelter outdoor pets, or bring under cover in a protected location
Check that nearby trees and/or tall structures are undamaged and in good repair and are not in danger of being blown over and damaging your home or placing people in danger
For more safety advice before, during and after strong winds, visit Lincolnshire Prepared's Severe Weather website.