Third Grantham A&E protest march to take place this weekend
Campaigners fighting for the full reopening of Grantham A&E will hold a third protest march in the town this weekend. Thousands are expected to attend the march on Saturday, February 25, starting at 11am on St Peter's Hill. Two previous protests in September and October 2016 attracted crowds of around 3,000 and 6,000 respectively. The…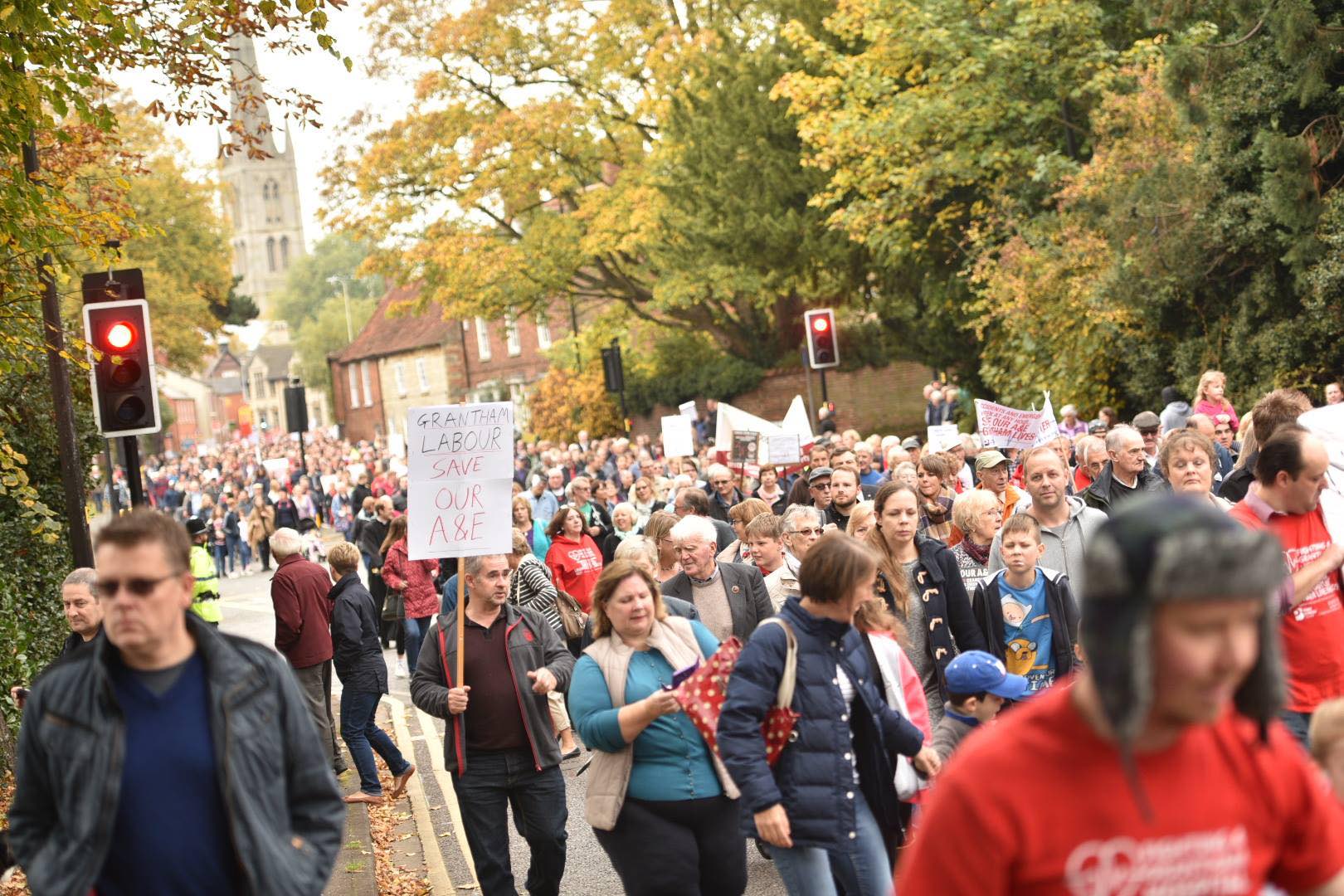 Campaigners fighting for the full reopening of Grantham A&E will hold a third protest march in the town this weekend.
Thousands are expected to attend the march on Saturday, February 25, starting at 11am on St Peter's Hill.
Two previous protests in September and October 2016 attracted crowds of around 3,000 and 6,000 respectively.
The protest comes just weeks after United Lincolnshire Hospitals NHS Trust announced that the A&E would open for one additional hour in the morning from later next month.
The changes, which will see the A&E open from 8am until 6.30pm, will come into effect from March 27.
Jody Clark, founder of the Fighting 4 Grantham Hospital group, which has organised the protests, said that the extension was not good enough.
She previously told Lincolnshire Reporter: "We would prefer the extension on the evening hours, as that is when our A&E is busier.
"It appears that our community efforts have not contributed to the decision, it seems to be a clinical decision only."
ULHT chief executive Jan Sobieraj has reiterated his commitment to reopening Grantham A&E, but only when the trust deems it is safe to do so.