February 15, 2017 9.40 am
This story is over 81 months old
Woman thrown from bath after explosive crash aims for glory on BBC One's Big Painting Challenge
A Louth woman flung out of her bath by a speeding motorist who crashed into her house is appearing on BBC One's Big Painting Challenge. Angela Watson was seriously injured following the explosive crash in June 2014, spending a fortnight in intensive care and a total of 13 weeks in hospital in Coventry. The 45-year-old…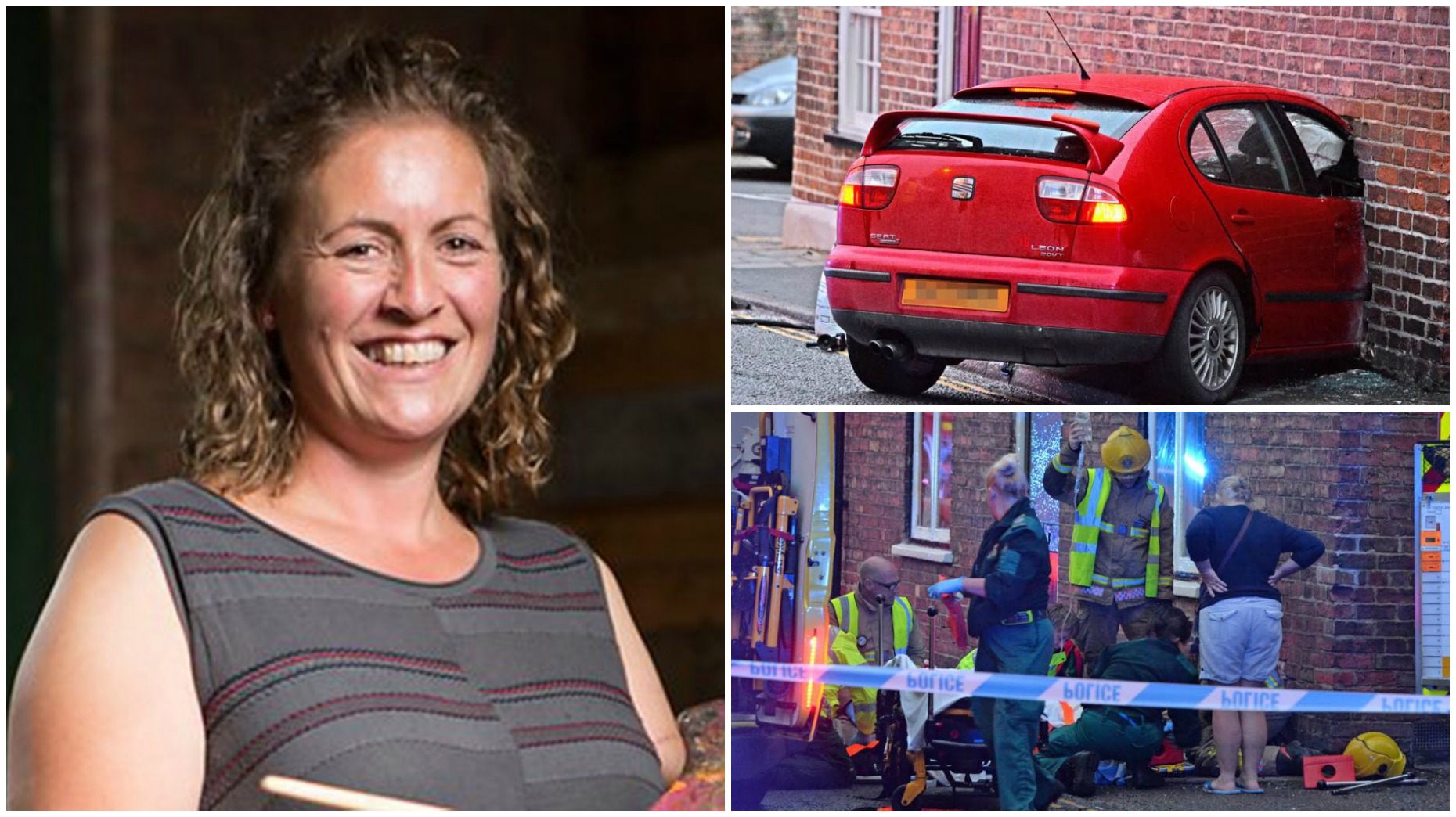 A Louth woman flung out of her bath by a speeding motorist who crashed into her house is appearing on BBC One's Big Painting Challenge.
Angela Watson was seriously injured following the explosive crash in June 2014, spending a fortnight in intensive care and a total of 13 weeks in hospital in Coventry.
The 45-year-old took up art during her challenging recovery period, having lessons and workshops on painting with watercolour, pastel and acrylic.
Now she is picking up her paintbrush and dusting off her palette on primetime television, competing against nine other contestants to be crowned The Big Painting Challenge champion.
In the court case, the former farmer said that her life had become "a merry-go-round of hospital appointments, physiotherapy and operations."
She added that her life had been changed unrecognisably and would never be the same again.
She said: "I didn't know whether it was a gas explosion or what. I felt I was suspended in mid-air for a few seconds. It felt like my arms and legs were being ripped off me.
"I was propelled through the opposite wall. I went across the bathroom. I finished up where the wall had been. The wall came down on top of me. There was a deathly silence as bricks carried on hitting me. Dust just kept coming on to me. My mouth was absolutely forced open full of brick rubble. It was in my nose and my ears.
"I had to spit all of that out of my mouth before I could start screaming for help.
"The bath was in smithereens. There was no trace of the bath left.
"I could never imagine such a horrific thing happening. It will stay in my mind forever."
Kyle Rance was jailed for two-and-a-half-years and banned from driving for five years.
The Big Painting Challenge is on BBC One from 6pm on Sunday.