March 23, 2017 10.23 am
This story is over 80 months old
Brave pooch saves life of Dachshund in need of emergency blood transfusion
A brave dog at a veterinary hospital near Boston saved the life of a poorly pooch after he fell ill and needed emergency treatment. Gemma, the Mastiff cross, usually spends her days greeting visitors to Sutterton Veterinary Hospital, but on Sunday, March 12, saved the life of an 11-year-old Dachshund. Ni Ni came into the vets in need of…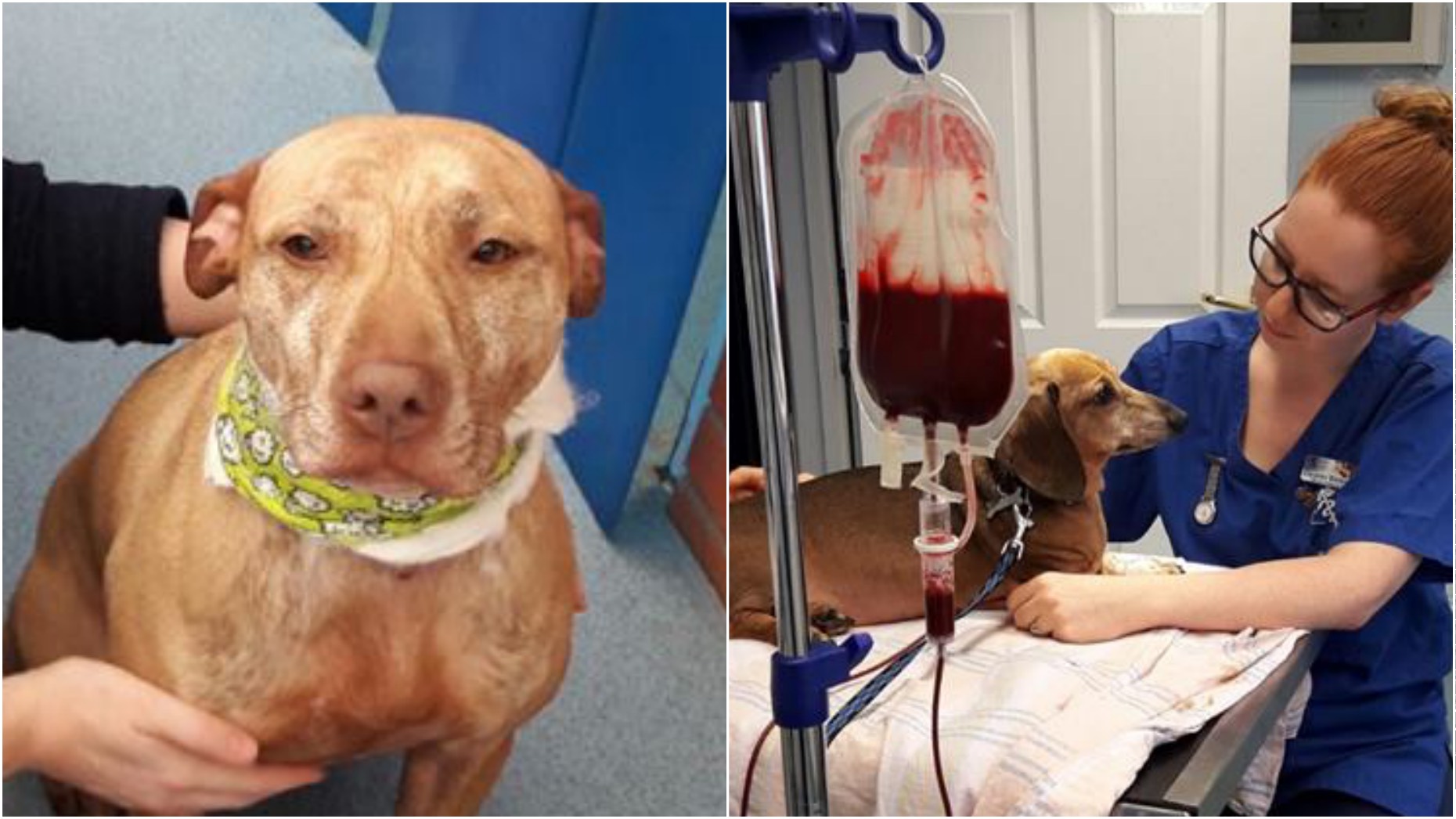 A brave dog at a veterinary hospital near Boston saved the life of a poorly pooch after he fell ill and needed emergency treatment.
Gemma, the Mastiff cross, usually spends her days greeting visitors to Sutterton Veterinary Hospital, but on Sunday, March 12, saved the life of an 11-year-old Dachshund.
Ni Ni came into the vets in need of an emergency blood transfusion after going into the hospital very weak.
A blood test confirmed that Ni Ni was anaemic, so was put on medication.
A few days later and Ni Ni was still unwell, with another blood test showing a dramatic decrease in his red blood cells.
An emergency blood transfusion was needed for Ni Ni if he was to stand a chance of improving.
Gemma, the practice principal David Feldmar's dog, was up to the task of helping Ni Ni.
She donated 450g of blood which was collected via her jugular vein (in her neck) into a blood bag and then transfused to Ni Ni over a few hours.
A spokesperson for Sutterton Veterinary Hospital said: "Ni Ni received intensive care and monitoring, he accepted Gemma's blood well with no issues!
"Gemma was a very good patient and laid still throughout the donation.
"Ni Ni is still on his medication and has since been back for regular check ups, his blood has dramatically improved.
"We are all so pleased for Ni Ni and very proud of Gemma."