Lincoln MP Karl McCartney accuses party officials of dodging blame in battle bus expenses row
Lincoln MP Karl McCartney has been propelled to the forefront of an ongoing row over Tory election expenses after a private email in which he slams party officials' handling of the controversy was leaked to the press. As reported previously, Conservative MPs found themselves under police investigation over allegations of irregularities in the party's spending during the 2015 general…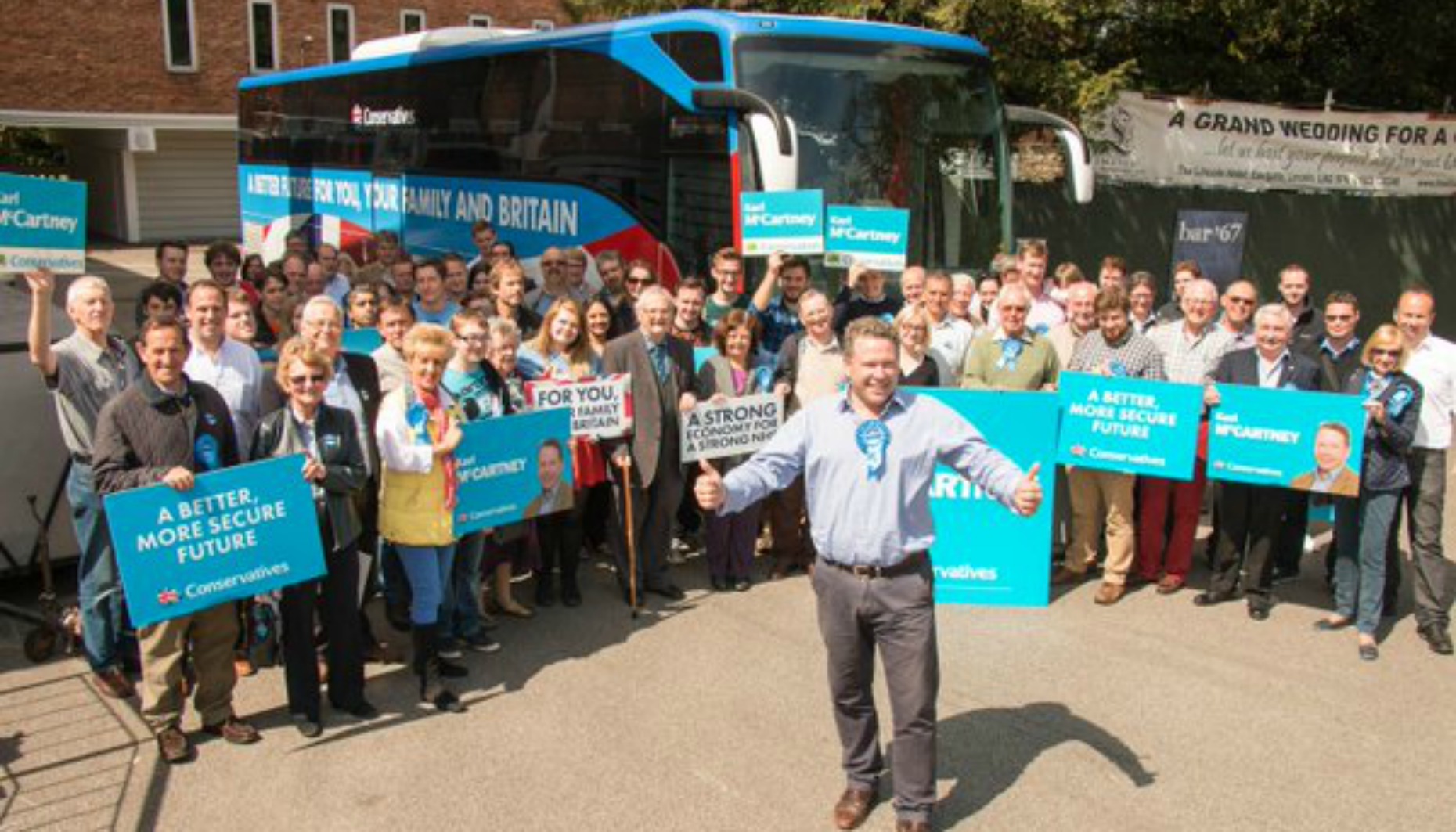 Lincoln MP Karl McCartney has been propelled to the forefront of an ongoing row over Tory election expenses after a private email in which he slams party officials' handling of the controversy was leaked to the press.
As reported previously, Conservative MPs found themselves under police investigation over allegations of irregularities in the party's spending during the 2015 general election.
Particular attention was given to the Conservative Party's "BattleBus 2015" campaign, which saw activists bussed to 29 marginal constituencies in England, including Lincoln.
Disputes arose over spending on hotels and campaign material, which has been listed under national expenditure.
Political opponents could ask for their contests to be re-run should Conservatives be found to have conducted campaigns unlawfully.
Karl McCartney, one of the MPs under investigation, wrote a condemning email to the party chairman, which was since shared with Sky News.
In it, he's reported to have written: "We didn't create this mess, the clever d*cks at CCHQ [Conservative Campaign Headquarters] did, and I don't see their professional reputations being trashed in the media."
He added: "The initial c*ck-ups, 'strategy' and ineptitude with regard to this issue that has so negatively impacted our: lives, standing in our communities, standing amongst colleagues, families and our regard for particular parts of the Party centrally, and were all of CCHQ's making…need to stop."
This comes after he claimed 30 Tory MPs were emailed with the news the party had withheld a draft report it had already received from the Electoral Commission into the issue.
Meanwhile, the Lincoln MP has ordered the source of leaked emails to 'question their own ethics and the way they operate'.
He said in a statement on his website following the news: "I have made my forthright views clear privately to a number of senior representatives of the Conservative Party on behalf of my backbench colleagues at various times since the partisan decision by the Electoral Commission to examine only Conservative candidates' election expenses was made.
"The Conservative Party advised us that the so called campaign 'battle buses' were, as at previous general elections and in keeping with the practice of both the Labour Party and Liberal Democrats, a national campaign expense. This meant that they were not to be declared in our own election expenses.
"It seems odd that, even in the Electoral Commission's reports on the Labour Party and Liberal Democrat's conduct and national election expense return, there is no mention of any need for local candidates to declare campaign 'battle buses' on their own local election expense returns.
"It is unfortunate that private internal emails sent to a small number of cross-referenced recipients has somehow wended its way into the hands of the media.
"As ever with these matters, whoever has acted in this way seriously needs to take a long hard look at themselves in the mirror and question their own ethics in the way they operate."