March 7, 2017 10.28 am
This story is over 80 months old
Skegness girls design patriotic bus promoting clean waters in Lincolnshire
Two pupils from Beacon Primary Academy in Skegness have won a competition to design a double decker bus. Elise Kay and Evie Morris, both seven, submitted designs that showed the damage caused by litter in the sea and also had the Union Jack flag on. Over 150 children entered, so two designs were chosen instead of…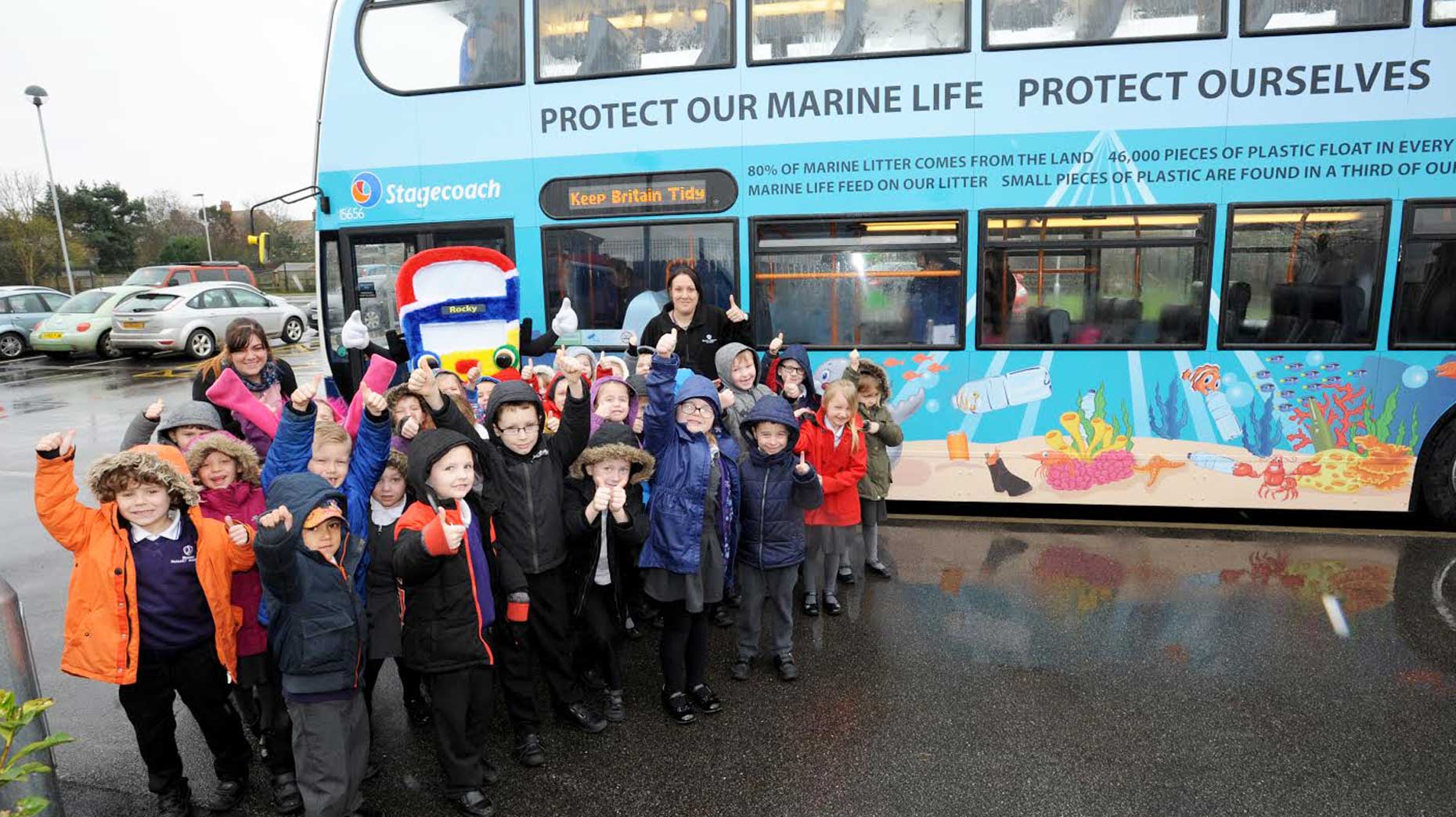 Two pupils from Beacon Primary Academy in Skegness have won a competition to design a double decker bus.
Elise Kay and Evie Morris, both seven, submitted designs that showed the damage caused by litter in the sea and also had the Union Jack flag on.
Over 150 children entered, so two designs were chosen instead of one.
The redecorated Stagecoach bus made its first journey on Friday and is now touring the East Midlands.
Stagecoach and its charity partner for 2017, Keep Britain Tidy, were looking for a sea-themed design following news that each minute a truckload of plastic that will not decompose is dumped into the ocean.
Michelle Hargreaves from the bus company said: "We were particularly keen to chose a winner with an aquatic theme to actively encourage the next generation to be involved with caring for their environment.
"The Keep Britain Tidy bus design will not only promote the organisation's work, it will create a fantastic moving spectacle across the East Midlands."
Allison Ogden-Newton, Keep Britain Tidy chief executive, said: "By launching a special anti-litter bus in Skegness, Stagecoach are really helping us show people who still think it's ok to drop litter that they're in the minority."
On its first day, the aquatic-themed bus toured schools that had taken part in the competition and held educational events on how to care for the environment.
£500 was also presented to both the winning school and Keep Britain Tidy's anti-litter campaign by Stagecoach.
Corinna Wright, principal at Beacon Primary Academy, said: "Huge congratulations to Elise and Evie! This is a fantastic achievement and something that I'm sure they will remember for many years to come."