April 24, 2017 3.45 pm
This story is over 79 months old
'Big thank you EMAS': Toddler meets first responders who saved his life
A toddler who became very ill when at his home in Grantham has been reunited with the first responders and ambulance crew who saved his life. Max Barnett, three, along with his parents Martin and Jess and his little sister Lottie, met up with East Midlands Ambulance Service (EMAS) team members James Crichton and Colin…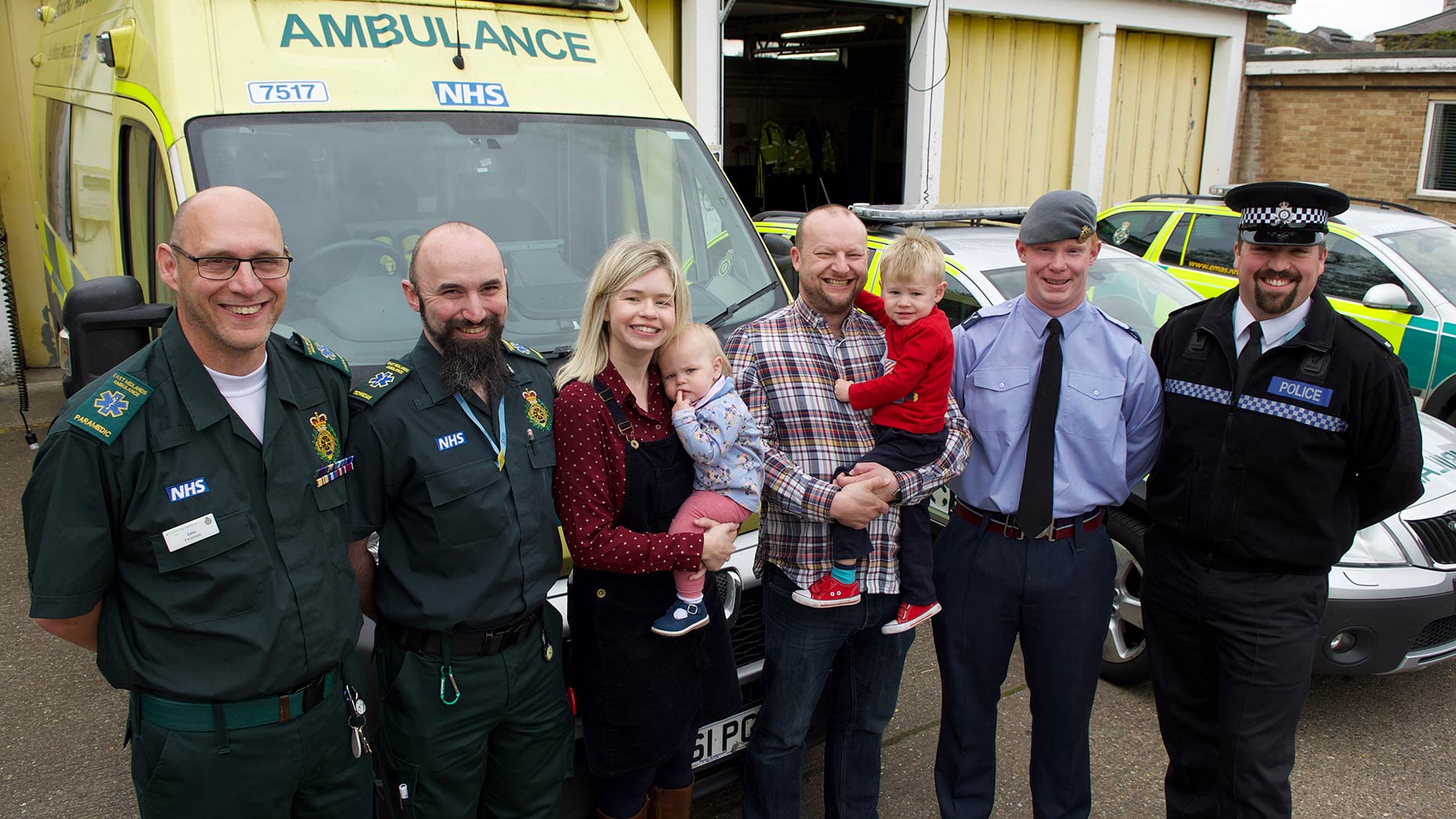 A toddler who became very ill when at his home in Grantham has been reunited with the first responders and ambulance crew who saved his life.
Max Barnett, three, along with his parents Martin and Jess and his little sister Lottie, met up with East Midlands Ambulance Service (EMAS) team members James Crichton and Colin Maddams and Community First Responders PC James Roper and Senior Craftsman David Kerr on Monday, April 24.
After being diagnosed with a chest infection, Max was spending quality time with his mum, dad and sister at his family home on Sunday, March 5.
Max's parents Martin and Jess noticed that he had began to shake after taking a nap with his mum.
His eyes began to open and both Martin and Jess realised Max was fitting.
After calling 999, first responders PC James Roper and Senior Craftsman David Kerr arrived within two minutes to assess Max.
As his second seizure began, the paramedics arrived to take Max to intensive care at Peterborough Hospital.
Max was later diagnosed with a septic chest infection and spent a few days at a hospital in Leicester before returning home.
Martin told Lincolnshire Reporter: "We were really lucky that the fast response unit was with us within under two minutes.
"They were brilliant."
Jess added: "We jumped at the chance to say thank you in person and meet the people who helped Max."