April 8, 2017 7.30 am
This story is over 78 months old
John Marriott: Moving on after 30 years in local government
After 30 years as a councillor I have decided that it's time to move on and give someone else a chance. My own political journey started rather late. In this respect I was certainly no William Hague, allegedly reading Hansard at the age of 16! In this article I have tried to piece together why I…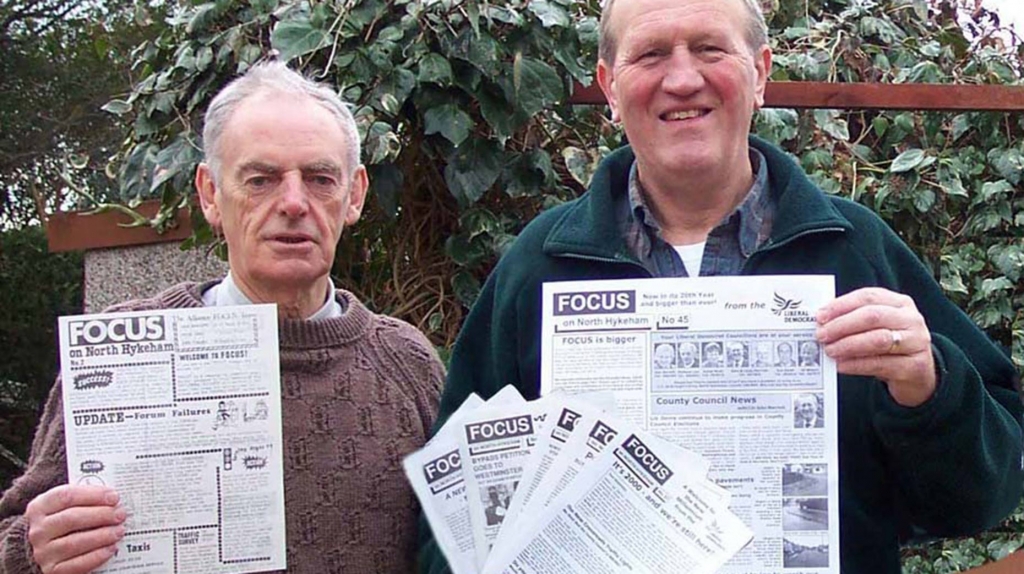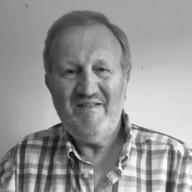 After 30 years as a councillor I have decided that it's time to move on and give someone else a chance. My own political journey started rather late. In this respect I was certainly no William Hague, allegedly reading Hansard at the age of 16!
In this article I have tried to piece together why I got into politics in the first place and how I became and remained a councillor, at one time or another, at all three levels of local government in the county for so long. For those of you who fail to get excited when the words 'local politics' are mentioned, it's probably time to stop reading.
How it all began
Living abroad between 1970 and 1974 gives you a whole different perspective of how our country is viewed. From the Canadian prairies and later the North German Plain I was able to observe the goings on back home, including the 'Barber Boom', the inflation, the three day week and to realise that the two old parties were getting nowhere.
There was a third party many of whose ideas appealed to me.
I think the best answer as to why I began to identify with the Liberal Party is to be found in the famous quote of the late Bobby Kennedy; "There are those who look at things the way they are and ask why…. I dream of things that never were and ask why not?"
Clearly something was wrong and needed a change that neither Labour nor Tory parties seemed capable of offering let alone achieving. There had to be another way.
Eventually moving to the Lincoln area in 1977 I became a Liberal Party member shortly afterwards.
Following campaigns that included two general elections I reached the conclusion by the middle of the 1980s, that, as far as Lincolnshire was concerned, any personal success I might realistically be expected to have would be in local elections.
In order to tap into the local psyche the tool I chose was the regular newsletter and I have to thank several people for making this possible, firstly Chris Matson, Paul Taylor's agent in the 1985 county council by-election in Birchwood for showing me how to put a FOCUS leaflet together and secondly the late Ray Wilkinson, who printed them for many years on his offset machine in his garage until professional printers Andy and Lee took over about 15 years ago.
In the early days it was all scissors and paste with letraset headings on blue graph paper before eventually the PC, digital photos and desktop publishing made things so much easier.
How we 'made the difference' in North Hykeham – It's all about paper
Unlike the two main parties, from whom electors heard generally only at election time, starting in 1986 our small band of party members and helpers in North Hykeham (many of whom are sadly no longer with us) managed to deliver at least three, sometimes four newsletters per year, all produced by yours truly, originally to the whole town (at a time when the number of houses was half what it is today) sticking mainly to local issues.
Success in local electoral terms came rapidly and was maintained throughout the 1990s and well into the noughties.
We managed to keep this up until a few years ago before targeting individual wards became necessary.
Unfortunately, it is very hard to keep up this kind of momentum, especially when you become a councillor and have other commitments, including trying to hold down a job and trying to keep your family happy.
Also, old age and a failure to recruit and retain members and helpers played a part as well.
When we did finally make it 'nationally' in 2010 our party's spell in government, which I in no way regret, dealt a body blow to many local parties, our own included, from which many are only now just recovering.
It takes all sorts – Being 'mates' with Trevor
My last 16 years as a county councillor have enabled me to meet and get to know a variety of individuals from various political parties and some who profess to be members of none.
Being a Conservative in Lincolnshire is a way of life that appears to have been unchanged for many decades. Some are undoubtedly able, some less so.
Many view membership as being part of a self perpetuating club. I have often heard Conservative councillors criticise their party colleagues in private; but, you try having a go at them in public and they rapidly close ranks.
Most Labour members take their politics very seriously. They are by far the hardest bunch to influence or even to get to know. They nearly always keep their guard up.
There have been a few exceptions over the years. The one that springs to my mind was the late Trevor Rook, an experienced local politician, who arrived on the council as I did in 2001 and who sadly died not long afterwards.
He and I struck up a bit of a friendship in the short time he was there. I vividly remember early on his saying to me as we surveyed the massed ranks of the ruling group across the council chamber: "We won't get much out of this lot so let's have a bit of fun" and we did.
He and I started by drawing attention to the fact that several senior members on the other side had a propensity to fall asleep during debates. I even suggested renaming the Attendance Allowance (R.I.P) the Attention Allowance.
As usual with Trevor, he managed to get the local newspaper to take a picture of him 'sleeping' in front of County Hall to illustrate his point!
I'm never sure what to make of so called Independents, particularly those who get together to form a de facto party.
Over the years we have had quite few so called dual hatted members, of which I was one between 2001 and 2007.
I have heard of some who have sat on their local district council as Conservatives whilst professing to be Independents on county council and vice versa. I'll leave you to draw your own conclusions.
As far as the 'new kids on the block' are concerned' (aka UKIP) I am sure that many of them never thought they would get elected in the first place in 2013.
In fairness some have been quite effective whilst many have been frankly invisible.
What about the Lib Dems? Well, as a former group leader it might have been easier trying to herd cats on some occasions, because, to get elected as a Lib Dem, especially in Lincolnshire, you need to have a rather well developed egocentric and forceful personality, and I include myself here.
Perhaps I'm being a little unfair as our small group, together with three genuinely non aligned members, has helped to keep the Administration Group going these past four years.
What really makes local government tick – It's the people who work for it
Having been a councillor for 30 years at all levels at some time or other I have been able to observe the workings of local government at close quarters.
Firstly, I have nothing but admiration for the kindness, patience and expertise of the many officers who serve our community at all levels.
Secondly, as you don't need to take an exam to qualify to serve as a councillor (just a majority of one vote will do) what you get is a very mixed bunch. They say that the cream rises to the top. Well, judging by my record, I would probably be classed as semi skimmed. Having said that, those who make it to the top usually deserve to be there and deserve the meagre allowances they receive.
Despite what many cynics may say, to do a proper job at any level on a local council requires a great deal of hard and often very frustrating work.
The problem is that many get elected because of the colour of the rosette they wear (usually blue around here) rather than any innate ability, which often shows in the contribution (or lack of it) that many make to council proceedings.
Mind you, they might argue that the bulk of their work takes place outside the council chamber and they may be right. But how do we really know?
Is it now time for major change? – I really think it is
I have felt for some time that we have too many types of council and too many councillors. We struggle to fill our councils at present.
How many times do we get a full slate of candidates for a town/parish council election?
How many Lincolnshire county councillors also sit on district councils (the answer is around half) and is that really such a good idea?
By the way, do you know what responsibilities each layer of local government has? Are you really bothered? Judging by the poor turnouts in local elections, the answer would appear to be negative on both counts.
The tricks of the trade – How to be something you're not
Before I finish I'd like to let you into a little secret about how parties put forward their candidates, especially as some of you will be voting in a few weeks time.
In a county like Lincolnshire it is only the really Tories who probably take most seats seriously.
It would be fair to say that, with the long established organisation that they have and the apparent willingness of their people to put themselves forward for election, they have very few of what are sometimes called 'paper candidates' or even 'paperless candidates'.
However, for most other parties, my own included, there are often 'candidates' whose names appear on the ballot paper merely to fly the party flag and who really have no realistic expectation of being elected.
The paper candidate might put out a leaflet, usually centrally produced with a small space for a personal message, whilst the paperless candidate is literally just a name on the ballot paper.
Cynical, you might say; but that's how it works. And, besides, it looks good when a party appears to be contesting, if you can call it that, most seats. Of course, they'll deny it, won't they?
From my experience this even applies to many Labour candidates, especially but not exclusively in rural areas.
The party has in the past understandably had a more serious and successful approach to winning in more urban areas such as Lincoln, Grantham, Louth and Skegness.
Very few parties, even the Tories, now have legions of canvassers knocking on doors except in by elections.
Most rely on their national profile, the odd leaflet, telephone canvassing and more recently social media.
The real killer to traditional campaigning over the six week run up to polling day has in recent years has been the massive increase in postal voting, which means that, unless you begin your efforts earlier than the official starting date, you have a couple of weeks at most to get your message across before the first postal votes are delivered, especially as, I believe, most electors don't hang on to them for very long.
Goodbye – Enoch was right
So, there you are. It's goodbye to all of that for me. It's now too late to make that difference I thought I could make when I first started my political journey some 40 years ago.
I've had a few minor successes, had a few laughs, ruffled some feathers a few times but, above all, had the satisfaction of knowing that so many people, many of whom I have never met, have continued to vote for me over the years (at least enough to keep getting me elected) and generally enjoyed the experience.
However, as the late Enoch Powell famously said; "All political lives end in failure". I guess mine has been no exception.
Would I do it again, knowing what I know now? Knowing me, the answer is probably YES.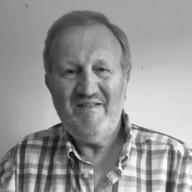 John was a councillor for thirty years, finally retiring in 2017. A schoolteacher by profession, he served on the North Hykeham Town Council (1987-2011), the North Kesteven District Council (1987-1999, 2001-2007) and the Lincolnshire County Council (2001-2017). He was also a County Council member of the former Lincolnshire Police Authority for eight years until standing down in 2009. In 1997 he was the Lib Dem Parliamentary candidate for Sleaford and North Hykeham. He is currently not a member of any political party.