Lincoln karate hopefuls to represent England on the world stage
Two Lincoln residents have been chosen to represent England in an international karate tournament this weekend. Hollie Blake, 20, and Jeff Law, 30, will be jetting off to Paris to compete against over 500 contestants from all over the world in the 45th Kofukan International Karate Championships on April 8th and 9th. The pair train at…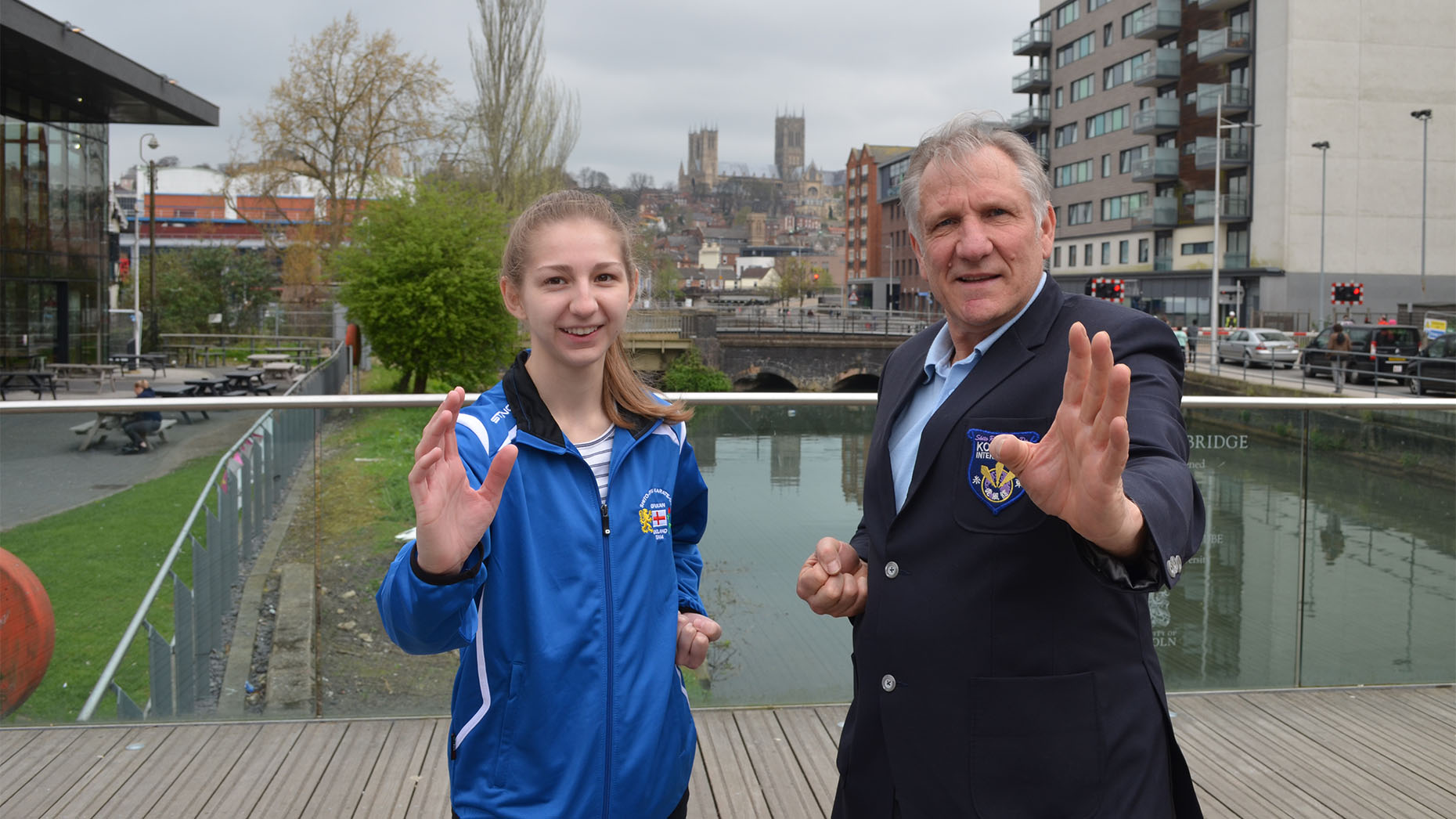 Two Lincoln residents have been chosen to represent England in an international karate tournament this weekend.
Hollie Blake, 20, and Jeff Law, 30, will be jetting off to Paris to compete against over 500 contestants from all over the world in the 45th Kofukan International Karate Championships on April 8th and 9th.
The pair train at Deans Sport & Leisure on Monks Road with their sensei Garry Pettit, who was responsible for hosting the tournament at Lincoln in 2008.
Jeff is representing England in the Kata event. A performance-based form of karate in which competitors perform routines passed down from ancient karate masters.
Hollie on the other hand will be competing in individual and team Kumite, a form of combat karate, and couldn't believe it when she was hand picked for the squad.
Hollie said: "I only went to the training session as a training session. I never expected to be selected. It was really good to find out I had the ability to compete at this high of a standard. It came as a surprise to me. I was really proud of myself and I was happy to see all the training I've done pay off."
Aside from training at Deans Sport & Leisure, Hollie also runs the University of Lincoln karate society.
"Everyone in the University Karate society is behind me. They've been helping out at training sessions and have kept the level high so I can compete internationally." she said.
Sensei Garry Pettit is no stranger to nurturing Lincoln talent, having previously taken his pupils to compete in Portugal, Norway and Japan.
Garry said: "We've had a bit of a lull and the club has had a dip. But Hollie and Jeff are the start of the new generation and are a sign we're getting back to where we were before.
"Lincoln has a lot of karate potential. But I feel we can get a lot more from the people in Lincoln and the surrounding areas. All it takes it getting likeminded people together to train"
"I'm very proud of what Hollie has accomplished. She moved to Lincoln last year and since then I can count on one hand the number of sessions she's missed. She's there every time, working hard and getting her head down. I encouraged her to go to the squad training and credit to her for getting selected."