Lincoln leaders and patients 'concerned and disappointed' after hospitals trust put back in special measures
Lincoln leaders have expressed concern and disappointment after the trust which runs hospitals in central Lincolnshire was returned to special measures. Patients have also reacted to the news, many with criticism of hospitals' leadership as well as praise for staff working on the frontline. The Care Quality Commission (CQC) rated the trust as 'inadequate' overall following…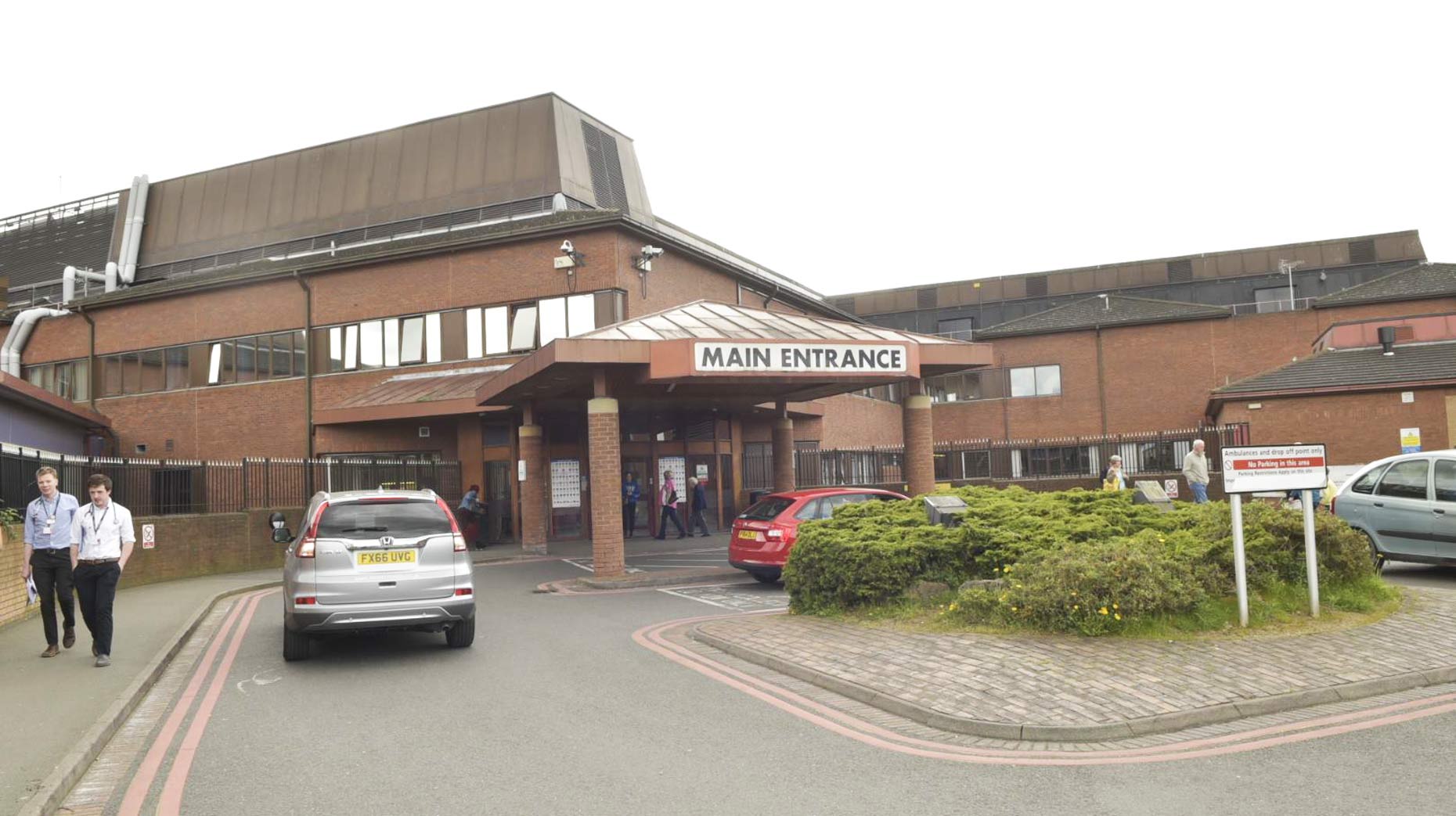 Lincoln leaders have expressed concern and disappointment after the trust which runs hospitals in central Lincolnshire was returned to special measures.
Patients have also reacted to the news, many with criticism of hospitals' leadership as well as praise for staff working on the frontline.
The Care Quality Commission (CQC) rated the trust as 'inadequate' overall following inspections at Lincoln County Hospital, Boston Pilgrim Hospital and Grantham A&E in October last year.
Inspectors found significant concerns in the safety of emergency services and outpatients' leadership at Lincoln County Hospital, as well as in medical care and outpatients at Pilgrim Hospital.
The trust was however praised for its 'good' standards of care shown by staff.
---
ALSO READ: Damning CQC report drags Lincolnshire hospitals back into special measures
---
Leader of the City of Lincoln Council Ric Metcalf has said the report comes as a "considerable concern", claiming the government should take responsibility as "need and demand continues to exceed the resources available."
He also called for progress on suggestions of a medical school for the county.
"This verdict must be quite discouraging for the many professional and hard working staff within the trust," he said.
"The outstanding problems outlined by the CQC are in part a result of the failure of this government to properly resource the NHS with need and demand continuing to exceed the resources available despite the government's claims to the contrary.
"You get what you pay for and we are not paying enough to meet our current needs as an ageing society.
"It is also true that faster progress needs to be made in improving community-based services to reduce the need to resort to the more expensive acute services.
"This is being worked on through the Strategic Transformation Plan (STP), but this will take time and again social care is also in acute crisis and needs a proper funding solution.
"The Lincolnshire trust also faces a particular problem with recruiting medical and nursing staff- there is a national shortage and of both, and it is harder to attract professional staff to the more peripheral areas like Lincolnshire.
"If the university could secure a medical school that would help significantly."
'Welcome support'
Member of Parliament for Lincoln Karl McCartney has has said the extra support the special measures status will bring the trust is welcome. He also called for more answers to ongoing staffing shortages.
"My constituents and I, and I am sure my fellow members of parliament across Lincolnshire will all be disappointed and concerned by the outcome of the Care Quality Commission's (CQC) recent report into the United Lincolnshire Hospitals NHS Trust (ULHT).
"Whilst it is reassuring that in a number of areas such as surgery and the culture of caring that our county hospital is rated as good, the issues surrounding Accident & Emergency particularly, show real challenges still remain."
He added: "I am reassured that the NHS trust has already been acting on the concerns raised by the CQC for some time so no time has been lost.
"The fact there will be extra support from the NHS at a national level is most welcome, however, we also need practical answers at that level regarding the staff shortage issue, which is likely to be somewhat out of the control of the trust itself."
ULHT previously responded to the report, apologising to patients and praising staff for the improvements already made in the months following the inspection.
Praise for staff
Lincolnshire patients have had varied responses to the publication of the damning report. Many spoke out in praise of the staff on the wards of the county's hospitals.
Suzanne Roberts added: We went to Lincoln A&E on Sunday. I would like to say that all the staff were brilliant with my little girl."
Sue Mcgrath said: "I recently had to visit OOH service LCH twice within this last three weeks with my grandson. I could not fault the care and attention given.
"The waiting area includes the A&E department which on both occasions was overwhelmingly busy the nurses and doctors must be under so much pressure, they can only work with what resources they have.
"I am a nurse and I know for a fact the workers on the ground floor are not to blame for these failures, this is a job where you work for 12 hours often without a proper lunch/tea break never get off shift on time and finally get home in a dehydrated state.
"Get rid of the managers and enormous salaries they are not doing their job so sack them."
Amanda Horton said staff work hard, stating they had been "demoralised" by the new report and media coverage: "The majority of hospital staff along with the ambulance service are working extremely hard, massively under funded, under staffed and with on going ridiculous targets they are expected to achieve and on a daily basis must feel completely demoralised by the press and media coverage of this.
"They miss their own convenience breaks and coffee/food/rest breaks just to care for people. We are already aware the system is at breaking point due to lack of funding. Basic things like clean bedding, morning was bowls etc are in short supply.
"A small number of nurses are looking after a large number of patients due to staff shortage and aim sure under the circumstances from recent experiences they are doing a fantastic job being extremely poorly supported."