April 27, 2017 1.11 pm
This story is over 79 months old
Open-top bus parade to celebrate Lincoln City next week
UPDATE: The route has now been extended and the bus will no longer be stopping in the city, but travelling a continuous loop. See the full details in the latest story here. Lincoln City fans will have the chance to celebrate the team's triumph in the 2016/17 season with an open-top bus parade, the City…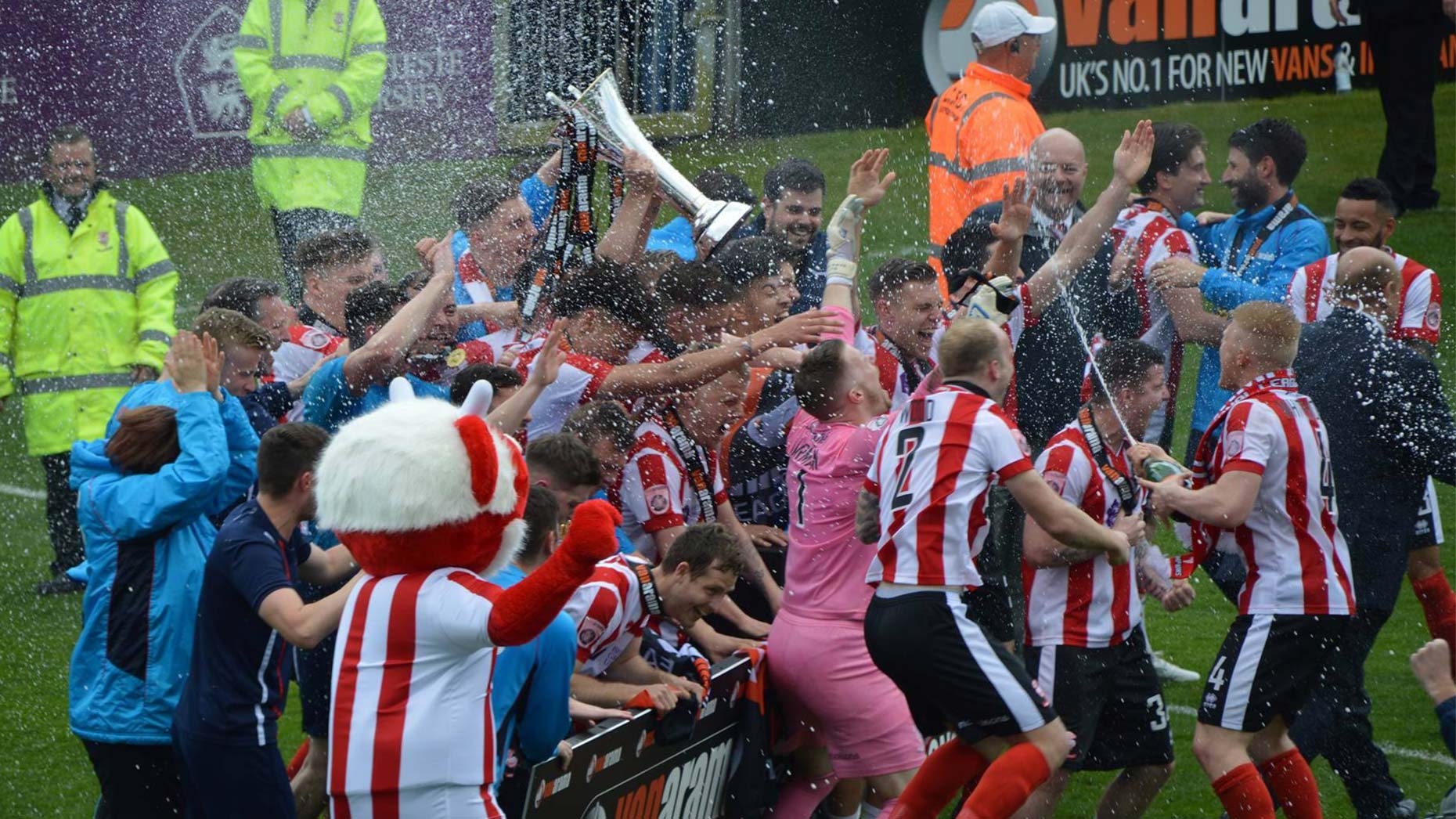 UPDATE: The route has now been extended and the bus will no longer be stopping in the city, but travelling a continuous loop. See the full details in the latest story here.
---
Lincoln City fans will have the chance to celebrate the team's triumph in the 2016/17 season with an open-top bus parade, the City of Lincoln Council has confirmed.
Players and staff will take part in the parade, which begins at 6.15pm on Tuesday, May 2.
The bus will then make its way along High Street from the South Park roundabout.
When the bus joins the pedestrianised area at Tentercroft Street it will be stopping regularly for photo opportunities.
It will then proceed up to the Guildhall where players and management will be greeted and congratulated by the Mayor of Lincoln Councillor Yvonne Bodger and leader of the city council, Councillor Ric Metcalfe.
Fans are invited to line the route along the length of High Street and show their appreciation for the success the club has had this season.
This season saw the Imps promoted from the National League as champions, as well as making history by becoming the first non-league club in more than a century to reach the final eight of the F.A Cup.
Angela Andrews, Chief Executive of City of Lincoln Council, said: "This event is a great way of everyone celebrating what has been a magnificent season for the club and city.
"The scenes seen at Sincil Bank over recent months have been absolutely incredible and we are proud to put on this event to give the club's passionate supporters one more memorable moment they truly deserve. We hope it will be the icing on the cake for fans, the club and Lincoln as a whole."
The council has issued the following advice ahead of the event:
If you are attending the event, please allow as much time as possible to get into the city
Once the bus reaches the pedestrianised area of High Street it will be stopping regularly for photo opportunities, so please bear this in mind when choosing where to stand – use the entire length of the street from Tentercroft Street to the Stonebow
Safety barriers will be in place along High St to allow the bus to move safely and for fans to show their appreciation. It is essential that visitors to the event keep on the correct side of this fencing, and follow the instructions of both the police and the stewards to ensure this is a safe event
For the leg of the journey between from South Park roundabout to Tentercroft Street the bus will be on normal roads driving at normal conditions so fans are encouraged to line that route but must stay on pavement.
If you are not attending the event, be aware there is likely to be severe traffic congestion in the city this evening. Please avoid the city centre if at all possible during this event.
If you work in the city but are not intending to stay for the event, please leave at you earliest convenience to avoid getting caught in traffic