Travellers pitch up on council-owned Grimsby park
Travellers have pitched up on an area of council-owned land in Grimsby. The caravans are reported to have set up camp on the playing field area of King George V Stadium off Weelsby Road on Thursday, April 20. It is believed there are around six caravans and a number of other vehicles on the site.…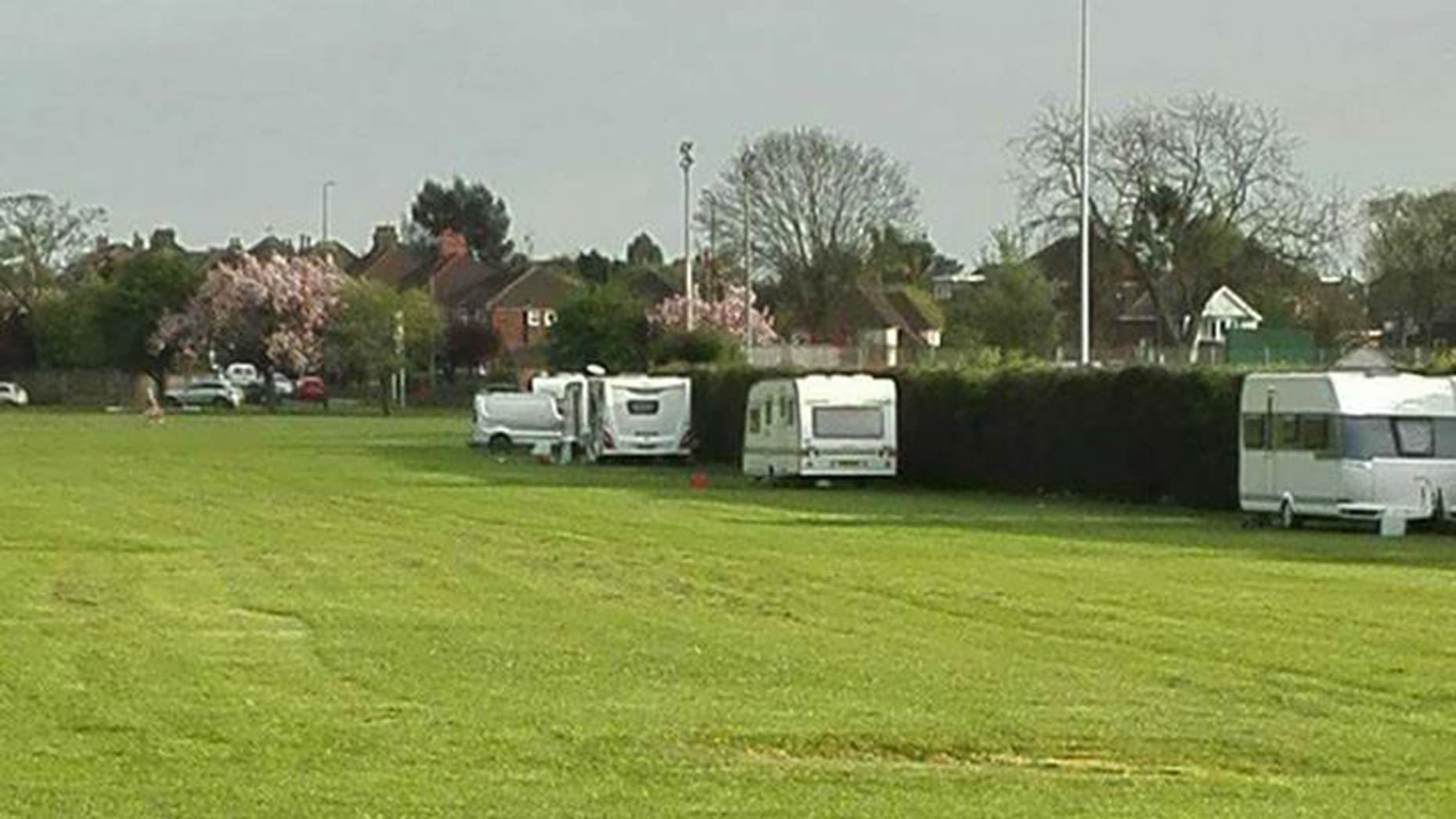 Travellers have pitched up on an area of council-owned land in Grimsby.
The caravans are reported to have set up camp on the playing field area of King George V Stadium off Weelsby Road on Thursday, April 20.
It is believed there are around six caravans and a number of other vehicles on the site.
A North East Lincolnshire Council spokesperson said: "Officers are visiting the site to carry out a statutory welfare check and advise the group that they face legal action if they fail to leave.
"The law allows the council to move people on when they set up camp on public land without permission, regardless of who they are.
"We must follow a legal process through the courts in order to do this.
"The council works closely with partners to establish the most effective course of action available and we follow this process whenever there is an unauthorised encampment on public land."
Sammy Jade commented on Spotted Grimsby: "If people actually give them designated land to be on then they wouldn't go where ever they can get.
"There's plenty of spare land that doesn't get used, I feel for them, they are all people so no need to judge."
Karen Reynolds added: "It's ok people saying why don't people leave them alone but look at the rubbish free field now and then post a picture when they're gone.
"Then maybe people will see why we have a problem with them.
"Plus parents take their kids on there to play football but they wont when they're there."