Exclusive discount: Applications open for second Lincoln Half Marathon
Organisers have officially launched the second Lincoln Half Marathon, which will see thousands reaching for their running shoes in October. OSB Events aims to attract 5,000 runners to the 13.1 mile challenge, which will feature a slightly different route through the streets of the city. Taking place on Sunday, October 1, the event will once…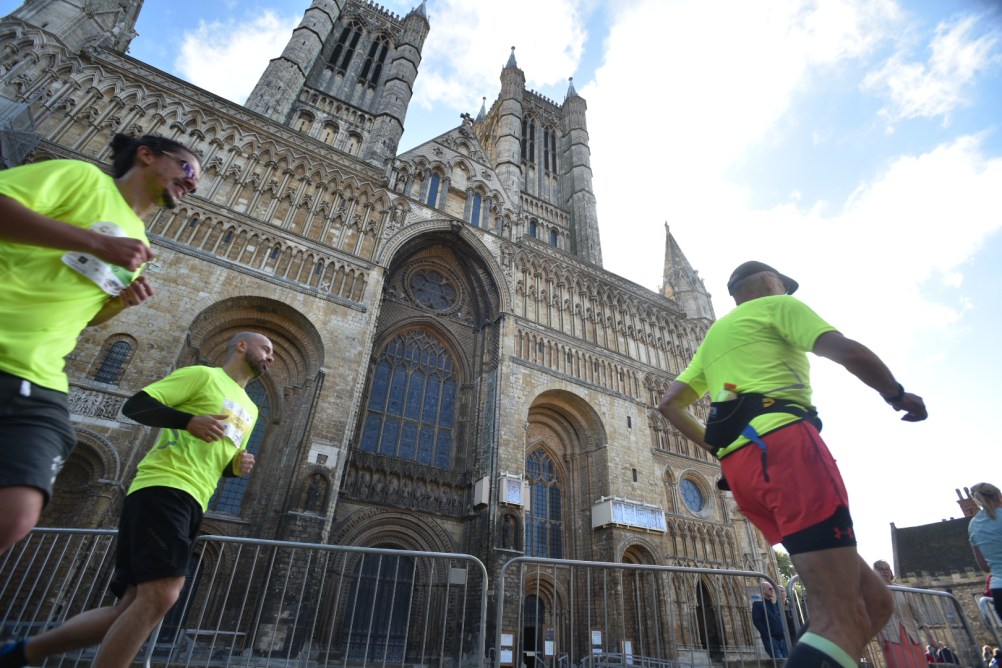 Organisers have officially launched the second Lincoln Half Marathon, which will see thousands reaching for their running shoes in October.
OSB Events aims to attract 5,000 runners to the 13.1 mile challenge, which will feature a slightly different route through the streets of the city.
Taking place on Sunday, October 1, the event will once again start and finish at the Lincolnshire Showground.
---
The Lincoln Half Marathon will open for general entries at 9am on Friday, May 12 2017, priced from £32.
OSB Events has also teamed up with The Lincolnite to offer readers an exclusive discount when signing up. All runners need to do is enter the discount code LINCOLNITE17 via the online application form here for a £2 discount.
---
The route will go out Burton Waters before returning to the city, alongside Brayford Wharf and past the famous castle and cathedral.
Last year, the event attracted over 3,000 runners, of which 97% said they would take part in the "excellent" rated event again.
Race Director, Iain Hamilton said: "We are excited to bring the half marathon back in Lincoln. We were very pleased with the athlete feedback from the event in 2016 and are looking forward to bringing a bigger and better event to the city in 2017.
"The support that we received was awesome, we can't wait to show off more of our great city again in October.
"Our aim is to contribute to the growing local economy by bringing people into the area and raising the profile of the city.
"After the success in 2016, we are working with more local charities this year, including The Ethan Maull Foundation, The Acts Trust & The Jon Egging Trust whilst continuing our national partnership with Cancer Research UK."
Local business owner, Stuart Maclaren of Your Print Partner, said: "I am really looking forward to the half marathon coming back to Lincoln this year. The 2016 event was a big success and changes to the route and the increased number of runners are sure to make 2017 even more successful."
OSB Events is working closely with the City if Lincoln Council to ensure that all competitors and local residents enjoy the event.