Lincoln transport firm celebrates 50th anniversary with major investment
Rase Distribution, a transport firm based near Lincoln, has celebrated its 50th year in business by investing £800,000 in eight new vehicles. The independent transport firm based at Wickenby Airfield, has invested in four new 44-tonne Scania tractor units and four 26-tonne Scania curtainside trucks. All vehicles have a Euro 6 engine meeting fuel emission…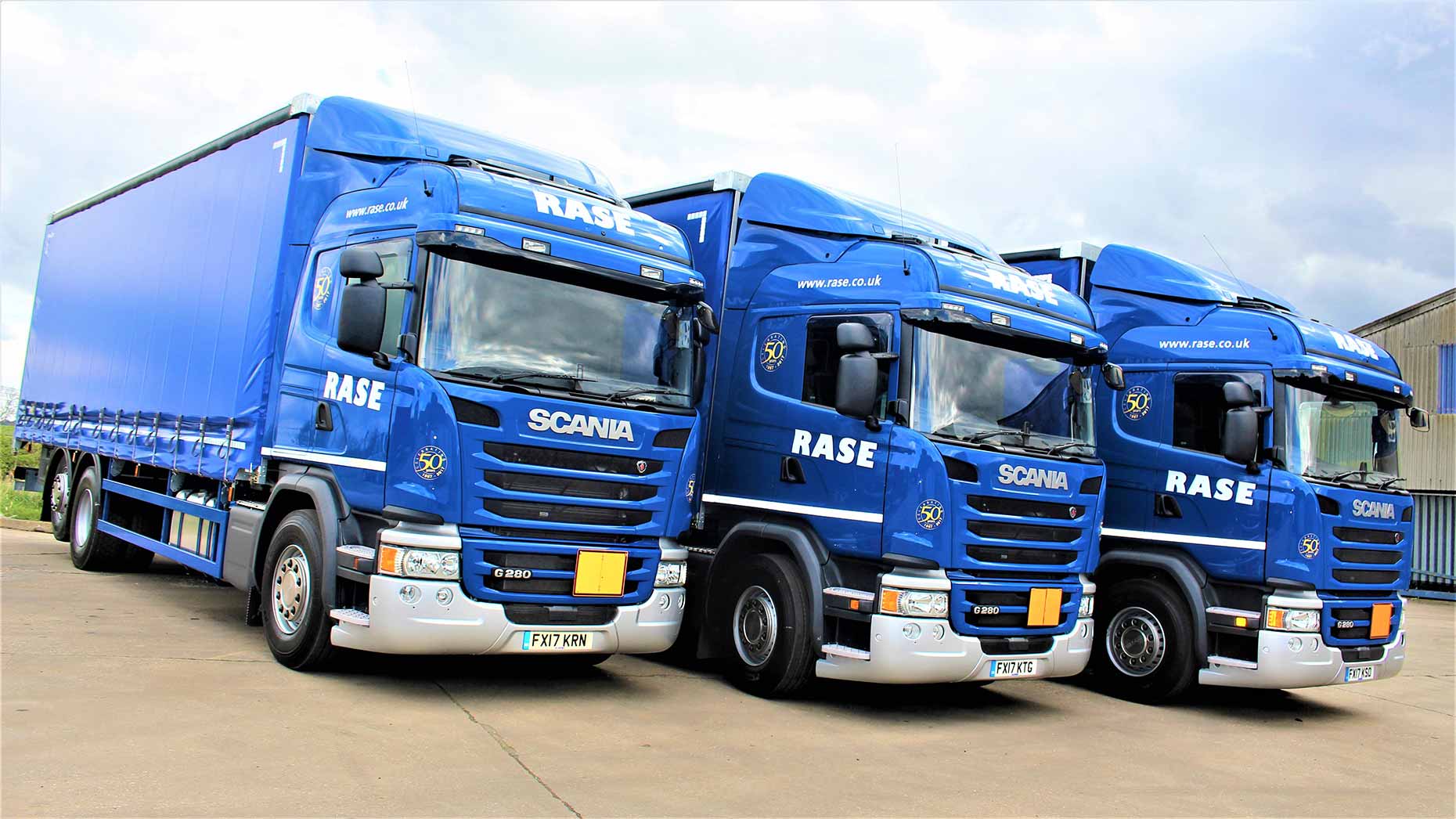 Rase Distribution, a transport firm based near Lincoln, has celebrated its 50th year in business by investing £800,000 in eight new vehicles.
The independent transport firm based at Wickenby Airfield, has invested in four new 44-tonne Scania tractor units and four 26-tonne Scania curtainside trucks.
All vehicles have a Euro 6 engine meeting fuel emission guidelines and safety requirements.
The new investment will result in huge benefits for the transport firm. The new vehicles will help Rase handle the increased expansion and volume of its workload. The firm is also expected to enhance its payload capacity by 170 tonnes per day.
Geoff Hill, managing director at Rase Distribution, said "This is a monumental year for us. We've secured two new logistics contracts so far this year worth £1.6m and the new vehicles will help manage this and the seasonal uplift in business."
Rase Distribution was founded in 1967 by David and Jean Hill in Market Rasen, Lincolnshire. Rase's main source of income is from warehousing, local distribution of crop protection and farm fertilizers.
Over the years Rase has continued to expand and in keeping with consumer demands the firm moved to Wickenby Airfield for more storage unit space.
Geoff Hill, the firms managing director has lead the growth of the company, aiming to improve global recognition, income and efficiency of the company.
In 2010 Rase became a member of Palletways, a leading palletised freight network in Europe. The link between the two firms has helped to increase Rase's distribution network and overall high level of efficient logistical services.
Palletways was founded in the UK in 1994, and is Europe's largest and fastest growing palletised freight network. The company is made up of 400 depots across Europe. Both Rase and Palletways aim to deliver the highest level of service to their clients.