Oh dear! Lorry stuck under Newport Arch in Lincoln
A lorry is currently stuck under Newport Arch in Lincoln this lunchtime. The RASE distribution lorry clearly did not expect to get into such a tight squeeze passing through the Roman arch at around 1pm on May 18. City of Lincoln Council has tweeted that its building control team and restoration project manager are on…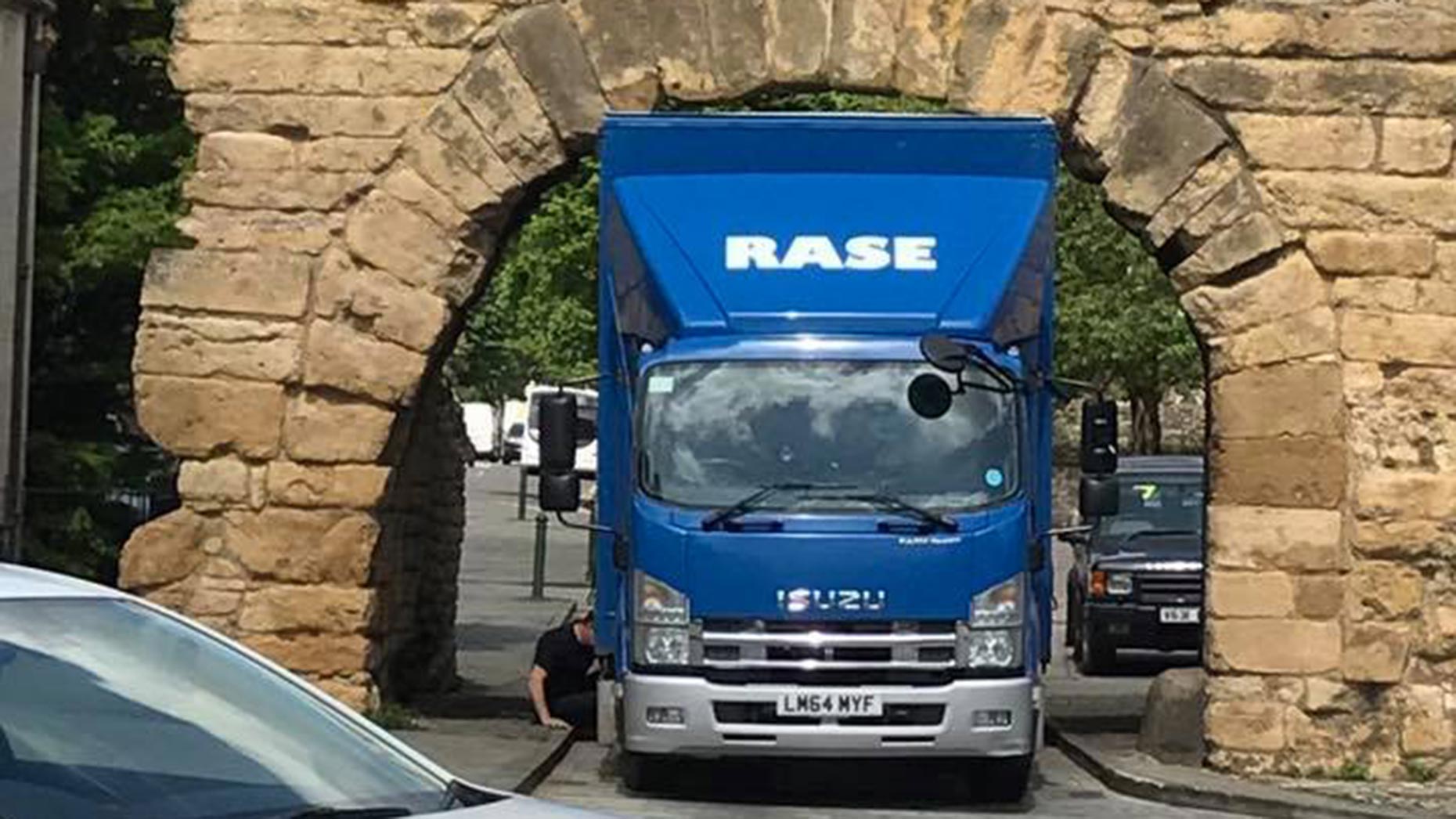 A lorry is currently stuck under Newport Arch in Lincoln this lunchtime.
The RASE distribution lorry clearly did not expect to get into such a tight squeeze passing through the Roman arch at around 1pm on May 18.
City of Lincoln Council has tweeted that its building control team and restoration project manager are on their way to assess the situation.
The lorry driver has received little sympathy from fellow motorists.
Bob Cross, posting on Facebook, said: "The driver should get fined. That is not an accident but carelessness."
Kieron Manning, Planning Manager at City of Lincoln Council, said: "We were notified of the incident at Newport Arch by the council's CCTV operator just after the lorry got stuck. Members of our building control team quickly made their way to the site and, after assessing the situation, advised the driver to reverse out in order to free the vehicle.
"Once the lorry was free our staff inspected the arch and identified a small number of superficial scrapes.
"At this stage, we do not believe that there is any permanent structural damage. However, as a safety measure we have contacted the company we recently worked with on the restoration of the arch and asked them to attend the site and provide their expert advice on the matter."