June 20, 2017 10.05 am
This story is over 77 months old
Battle of Britain Memorial Flight Spitfires to perform rare flypast at Scampton Airshow
Visitors to the Scampton Airshow in September will be treated to a special – and rarely performed – flypast by the Battle of Britain Memorial Flight to mark its 60th anniversary. The airshow, which takes place on September 9-10, will be only one of three airshows in the UK to perform the 'Thompson Display', named…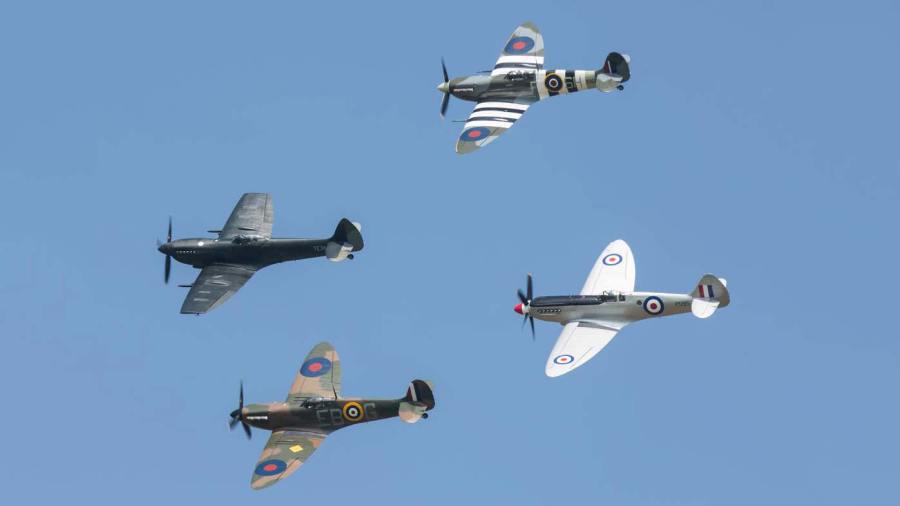 Visitors to the Scampton Airshow in September will be treated to a special – and rarely performed – flypast by the Battle of Britain Memorial Flight to mark its 60th anniversary.
The airshow, which takes place on September 9-10, will be only one of three airshows in the UK to perform the 'Thompson Display', named after BBMF co-founder Wing Commander Peter Thompson.
The display will feature a variety of formation flypasts involving four BBMF Spitfires, during which they will fly alongside the BBMF's Lancaster bomber, one of only two in the world that are airworthy.
The close relationship the Royal Canadian Air Force (RCAF) had with the county during the Second World War will be represented by the presence of an RCAF CF-18 Hornet at the event.
Other aircrafts taking part in the airshow include a Catalina flying boat, an F-16 Fighting Falcon from the Royal Netherlands Air Force, a French Alpha Jet, the Breitling Wingwalkers and the RAF Red Arrows.