June 28, 2017 10.07 am
This story is over 76 months old
Lincolnshire woman and former police officer celebrates 100th birthday in style
A lot has happened over the last 100 years, with two world wars, the invention of television and most recently, the smartphone. One Lincolnshire woman who has lived through all of these developments has celebrated bringing a ton up in style by looking back at her life spanning four different monarchs and a remarkable 20 prime…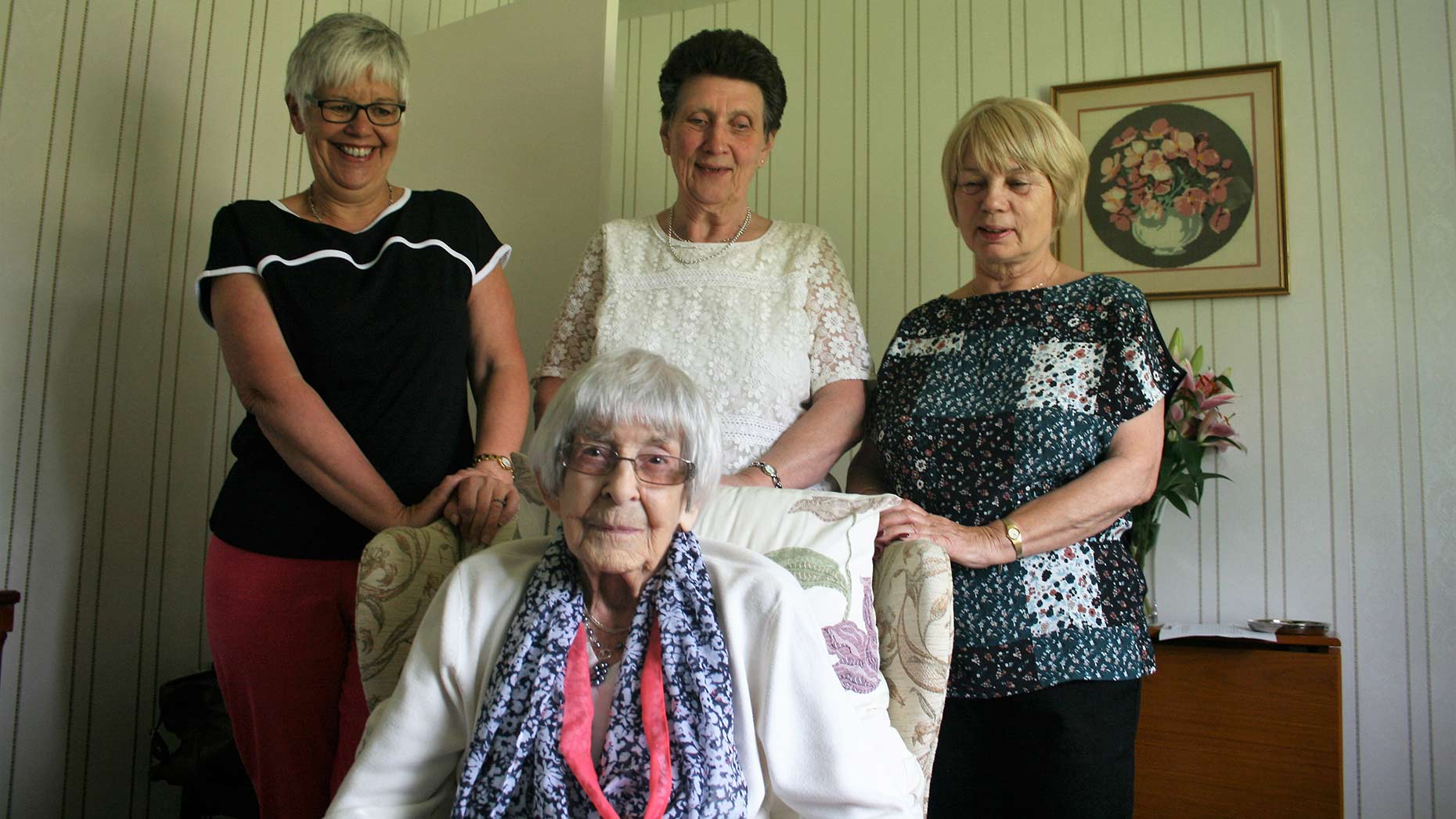 A lot has happened over the last 100 years, with two world wars, the invention of television and most recently, the smartphone. One Lincolnshire woman who has lived through all of these developments has celebrated bringing a ton up in style by looking back at her life spanning four different monarchs and a remarkable 20 prime ministers.
Eva Johnson lives in Bardney and recently celebrated her 100th birthday by receiving a telegram from the Queen.
She said: "It is quite nice really and I got another one from the Secretary of State.
"It is very nice of her Majesty to send it, I just wonder if I have to write back to say thanks!"
Speaking about what has changed in her lifetime, Eva said: "It is a different world. Sometimes you get mixed up with facts and fantasy.
"At the time, everything was fine for what it was but there wasn't a telephone, double glazing and a television – practically nothing compared to now. But, that's how it was.
"I was conscripted during the war to be a police officer in Scunthorpe for two to three years. I had to go to London for my training.
"It was a very interesting time during the war. Back home – there were more female drivers on the roads, no streetlights, no street directions, everything was taken down – but we just got on with it.
"After the war, technology just came amazingly fast. And everything just became very different in a short space of time.
When asked what her happiest time of her life was, Eva replied: "This sounds awfully selfish, but just having an ordinary life."