June 26, 2017 2.51 pm
This story is over 77 months old
Watch: New Lincolnshire Police drone and quad bikes unveiled as part of rural crime crackdown
Lincolnshire Police have unveiled a new high-tech drone and quad bikes as part of a crackdown on rural crime. The Rural Community Safety Strategy is a three-year plan that will involve police using 4x4s, quad bikes and a drone to help track down criminals that have committed rural-related crimes. Marc Jones, Lincolnshire Police and Crime Commissioner, made the…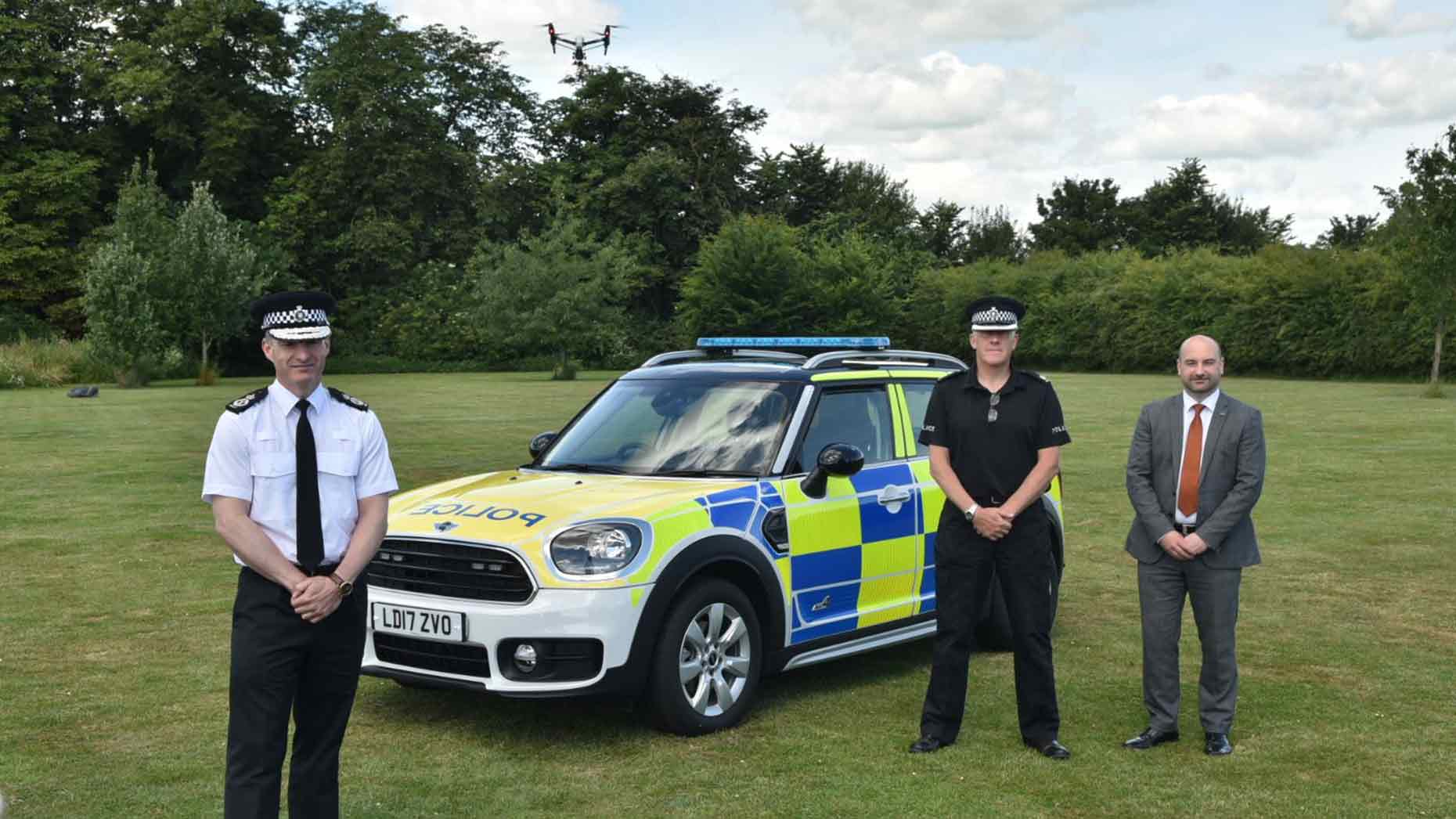 Lincolnshire Police have unveiled a new high-tech drone and quad bikes as part of a crackdown on rural crime.
The Rural Community Safety Strategy is a three-year plan that will involve police using 4x4s, quad bikes and a drone to help track down criminals that have committed rural-related crimes.
Marc Jones, Lincolnshire Police and Crime Commissioner, made the funds available as part of his plans to make rural and community safety his priority when he was appointed last year.
The whole scheme is expected to cost around £750,000 and the drone is expected to start being used within the next few weeks.
While launching the strategy in Boston on June 26, the PCC told Lincolnshire Reporter: "It's coming along really well, this is the first of several drones that we hope to have but it's all about what its capabilities are and how it can serve the people of Lincolnshire best, before we make further investment.
Lincolnshire Police Chief Constable, Bill Skelly, said: "I think it's fabulous that working with the Police and Crime Commissioner we would be able to bring new resources to Lincolnshire Police.
"The drone unit itself is going to be a fabulous addition to some of the tools that we have and its capabilities are only restricted by our imagination."